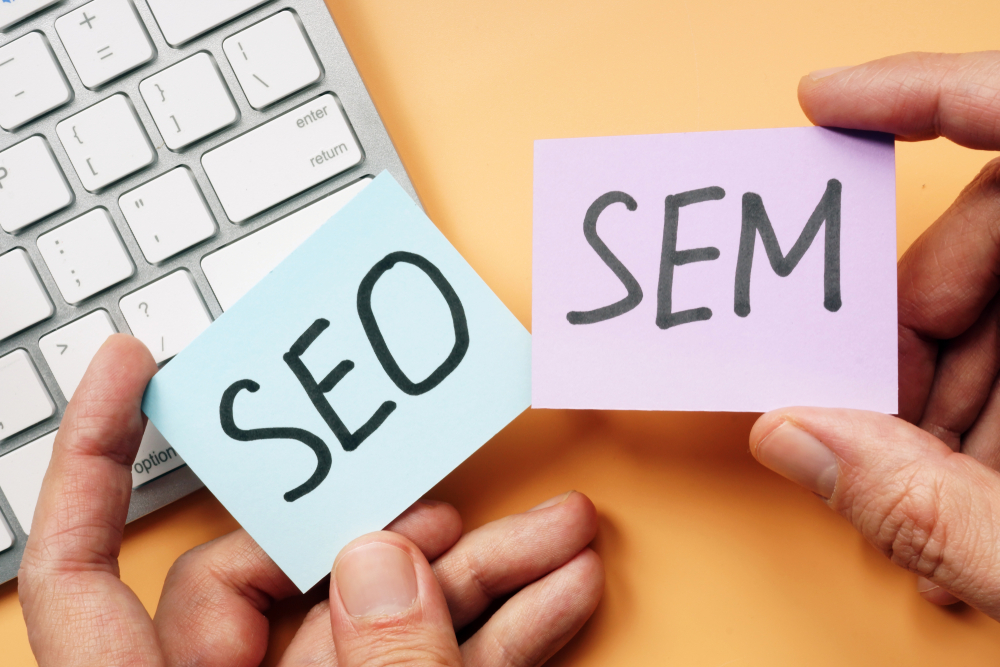 SEM, Paid Search, SEO, PPC and Google Ads. Which one of these is not like the other? Not a clue? Don't worry, you're not alone.
As more businesses rely on their websites to attract new customers, they are also eager to understand how to promote those sites. It can become overwhelming trying to make sense of the acronyms and phrases that float around when answering the question "How can I get my website to show higher on Google?"(Yes, there are other search engines. But when 90% of users turn to Google for their queries, there really aren't.)
When it comes to increasing your visibility or ranking on Google, it really boils down to two categories: SEM and SEO. They both help you rank higher on Google so more people see your site and click on it. But SEM and SEO are not the same thing. Let's dive into what they stand for and how they each work.