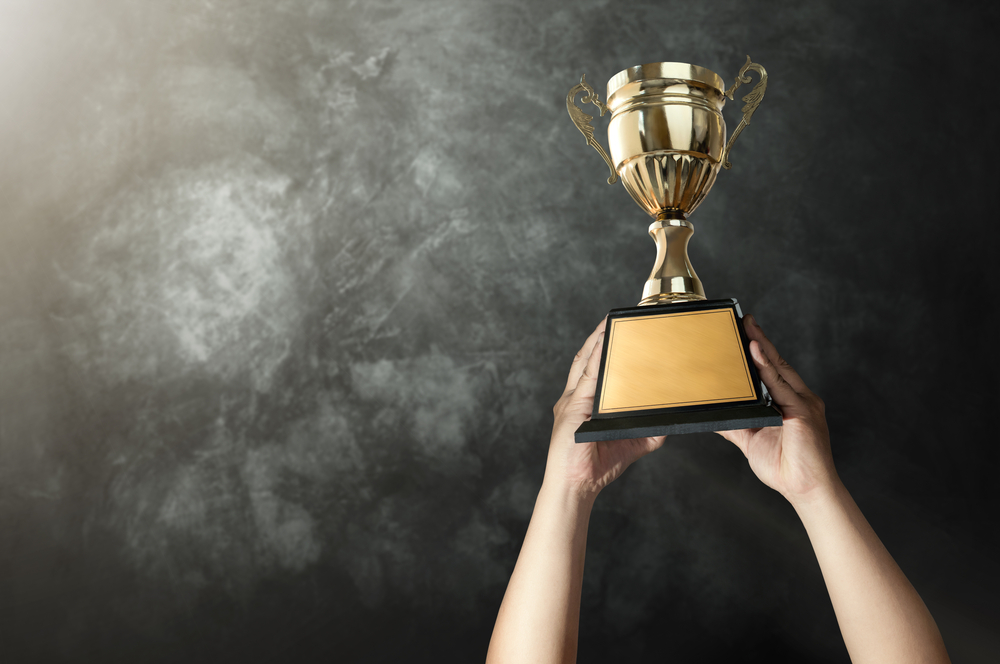 The goal of the Zimmer Radio & Marketing Group blog has always been to help empower businesses to be influential brands who leave noticeable footprints on their communities. We are delighted to offer this free resource to hard-working business owners and marketers like you! We sincerely hope that we have been able to provide you with some valuable insight this year!
We want to recap 2018 by identifying our top blogs that have attracted the most attention this year. If you have yet to read one (or more) of these, here is your chance! Just click on any of the blog titles below. Don't miss out on the helpful tips and tricks they could provide.
1. 5 Brands That Are Killing It on Social Media
Social media marketing has been a topic that we have preached on time and time again. In this particular blog, we took things a step further by providing specific examples of brands who are harnessing the power of this influential marketing medium. Learn how businesses like Wendy's, Nike, and Amazon are giving their all to their social media strategies.
2. 6 Business Benefits To Being on Instagram
Our blog analytics from this year are clear: Business owners and marketers are highly intrigued by all things social media. We are delighted to provide some valuable insight on this topic, covering a number of platforms instead of solely focusing on the ever-so-popular Facebook. In this post, we highlighted six reasons that businesses should consider being active on Instagram. Learn a little more about Instagram ads and stories and discover why this audience is considered to be the most engaged of all social platforms.
3. How Small Businesses Can Find Success Using Radio and Magazine Advertising
The statistics do not lie: Magazine readership is up by 6.2%, and it has a strong readership with younger generations. Meanwhile, radio reaches a healthy 91% of Americans throughout the country and across all ages throughout the day. Hand in hand, these media amplify each other significantly. In this post, we dissect the ways in which radio and magazine advertising strategies can be used together for optimal impact.
4. Millennial Spending Habits: What Businesses Need To Know
Did you know that in just 6 short years, the Millennial generation will account for 75% of the workforce? That reality check of a statistic was our inspiration for this particular blog as we further proved why understanding this up-and-coming generation is so essential for today's businesses. Take a look and discover how Millennials spend their money and how business owners and marketers should respond as a result.
5. How Bad or No Branding Can Hurt Your Business
It's a fact: Businesses cannot avoid, or ignore, branding. At Zimmer, we understand the utmost importance of branding strategies, which is why we wrote this blog. In this post, we illustrated some bad branding tactics in hopes that businesses could recognize them and pursue positive habits instead.
6. 10 More Radio Endorsement Dos and Don'ts
Influencer marketing is a hot topic in today's world. In this post, we reminded our readers that radio endorsements are a great way to harness the power of this particular tactic. Since radio personalities maintain a level of trust with their listeners, their endorsement is akin to a recommendation by a trusted friend. Learn some essential dos and don'ts for this influential marketing strategy.
7. Targeted Display 101: What It Is And How It Works
Targeted display advertisements are relevant banner ads that are placed on both mobile and desktop versions of websites. These banner ads are highly targeted, reaching specified locations, demographics, and groups with certain online behavioral interests and patterns. This blog highlighted this new service added to Zimmer's cutting-edge lineup of digital marketing options. Read on to learn more about both targeted display and its digital "sister," geofencing.
8. 5 Tips To Effectively Use Radio for Recruitment Advertising Campaigns
Radio advertising is a great strategy for business seeking to attract potential job candidates; however, knowing that you want to use radio is only step one. Effectively leveraging radio for your recruitment campaign relies on execution. In this post, we put together a few tips to help businesses develop a winning strategy for reaching and attracting top candidates.
9. 15 Reasons Why Your Business Should Sponsor "The CoMo Man Show"
Our second annual "CoMo Man Show" was quite the success, as many businesses reported coming away with leads generated, sales made, and of course, brand awareness achieved. Next year's show is coming up on Saturday, March 9, 2019 and is sure to be even more successful! This blog highlighted the top ten reasons that businesses should consider sponsoring this popular event. Check it out for yourself as each of these reasons is still relevant for our upcoming event in 2019!
10. Let's Hash It Out: Are Hashtags Still Relevant in 2018?
Falling in line with our earlier conclusion, another one of our social media themed blogs generated significant interest this year. This post examined the use of hashtags on social media, proving that these symbols are anything but has-beens. Take a look and learn why hashtags should still be incorporated into social media posts and how they should be used differently on varying platforms.
11. 5 Myths Busted Around Who Listens To Sports Radio
About 24.3 million Americans listen to all sports radio in the U.S., yet despite this popularity and success, people still hold onto some radio myths that simply aren't applicable. In this blog, we debunk some falsehoods and misconceptions surrounding the dedicated sports radio audience.
Did any of these blogs provide you with helpful information that you were able to put into practice this year? If so, we would love to hear about it! Contact us today and share your success stories with us! And of course, be on the lookout for more blogs like these coming in 2019!