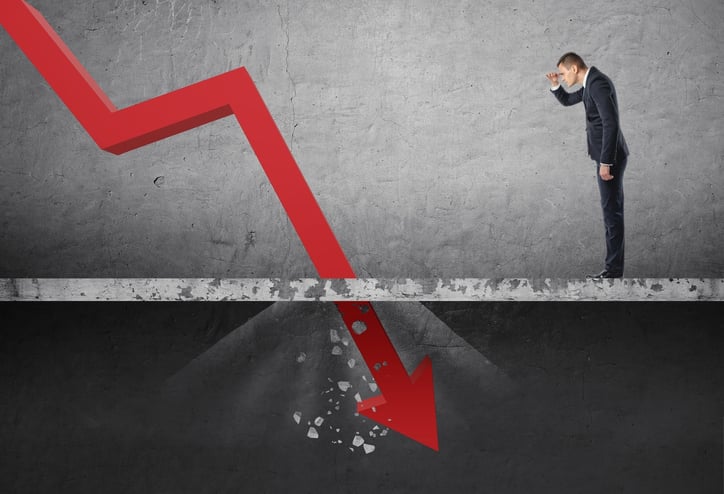 As a business owner, you cannot avoid, or ignore, branding. Branding is just as important, if not more important, than most of the day-to-day aspects of your business. In fact, branding encompasses everything your business is and how customers think about you and what you can provide them.
If your business succeeds in the branding department, not only will your business be more recognizable and trusted, but more than likely you'll see a direct correlation to success on the balance sheets.
Here are some ways that bad branding can hurt your business.
Not Attracting Enough Customers
Your brand, or product for that matter, should solve a problem your customers or target market encounter. When they find themselves in a situation where they are searching for a solution, your brand should be easily recognizable and should come to mind quickly. But if your branding is not on point, then your customers may not be thinking about you.
Did you know that 91% of consumers said that they are more likely to buy from an authentic brand than from a dishonest brand? With that said, more than half of people, 54%, don't trust brands.
So how can you ensure that your brand stays top of mind? Well, you may want to review your marketing efforts. As part of your marketing, you may want to consider an awareness campaign. By running consistent and ongoing awareness campaigns, you can build your brand and position your business as a thought leader.
Not Attracting the Right Customers
More than likely you've spent countless hours pouring over data as you defined your target audience. If your business is not attracting the right customers, more than likely it's a result of bad branding. You see, the audience you are trying to target may not be paying attention. Remember, you cannot be everything to everyone, which is why you have a target audience, so you need to ensure that all of your marketing materials, social media profiles and advertising campaigns all share consistent branding, from logos and websites to social media profiles, your unique voice, content and other collateral. This will help to ensure that your brand's purpose is taking the stage front and center and connecting with the right customer.
Did you know that inconsistent design can confuse potential customers and make your brand forgettable? Inconsistent messaging and voice, which confuse both existing and potential customers, makes your company a frustration rather than a benefit.
Not Having Customers With Strong Brand Loyalty
Trust is huge in business. We probably don't have to tell you that. From your employees to your customers, the more trust that's present, the better. From a branding standpoint, if what your customers see, read or hear about your business in advertisements doesn't match their experience when they do business with you, then you are in trouble. Statistics show that 77% of consumers make purchases based on a brand name. A well-branded business is more trustworthy, credible and appealing. Remember, your brand creates loyalty, entices people to buy your products/services, and confirms your credibility.
With that said, if you truly want to build strong brand loyalty, focus on customer service. Here's a scary statistic: 78% of consumers have bailed on a transaction or not made an intended purchase because of a poor service experience. Brands in the United States lose about $41 billion annually due to poor customer service. As a business owner, you can't afford to have bad service. That same study shows that three in five Americans would try a new brand or company if there was a better service experience.
Not Being Able To Price Your Products At The Price You Want
The ability to sell your products/services at the price you want is directly related to branding. Seems strange, right? But here's the thing. When your branding is done well, think about a company like Apple, people will buy your product, more than likely, no matter the price point. It doesn't matter whether or not they need the new iPhone X, they will certainly pay the $1,000-plus sticker price to get it. Companies that don't have good branding do not enjoy the same luxury. Your company may make a product or offer a service that's just as good as its competitor, but if their branding game is on point, and yours is lacking, it's not hard to guess who's going to get the sale.
How Can Zimmer Help
As we said in the beginning, branding your business is one of the most, if not the most, important aspect to operating a successful business. Bad branding can hurt your business. From your website and social media to print collateral, radio spots and images associated with your business, they must all tell your brand's story. They must all be consistent in their tone, voice, and design.
If you don't have a solid branding strategy, you're in trouble. We know your plate is full, so let us show you how Zimmer Communications can help you with your branding and marketing. Contact us today by calling (573) 875-1099 or by filling out the form on our contact page.
MAKE SURE you come out to our BrandKamp seminar on Tuesday, March 31, 2020 from 8:15 AM to 12 PM at Hampton Inn & Suites Columbia! Chuck Mefford himself will be there and will be diving into new information from his recent book, "Tickle the Toes, Touch the Heart, Change the Mind!" Click below for more information.