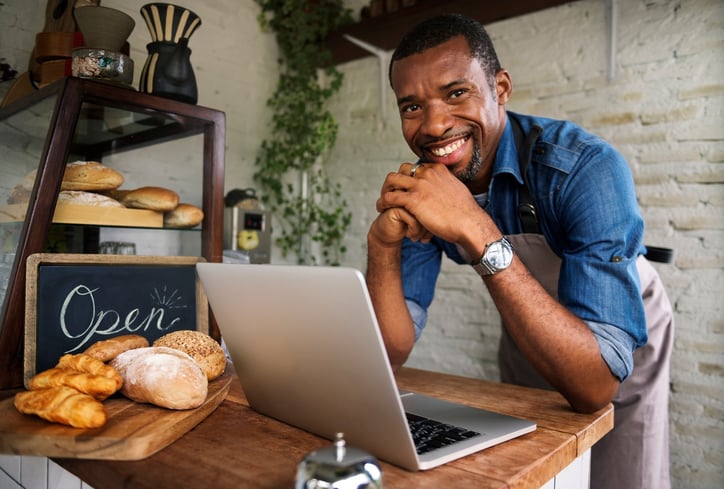 The term "branding" gets thrown around a lot in articles and discussions about marketing. But exactly what it is, why it's important, and how to do it can be hard to pin down. You may have wondered whether branding for small businesses is really important. In this post, we'll explain what branding is and why a focus on branding is important for your company.
What is Branding?
Put simply, the term "brand" refers to what people think of when they hear the name of your company or when they think of your products and services. For example, when you think of a particular company, what pops into your head? It might be a logo, a color scheme, or a jingle. It may be a particular product and the feelings you associate with that product. Perhaps you think of a certain quality level or level of service. Branding is about your company's identity and the perceptions of your company in the minds of consumers.
Why is S

mall Business Branding

Important?

You may be thinking that branding is only important for the big players, major corporations and companies with dozens of stores. In fact, it's also important for small businesses. Here are some reasons small businesses should make quality branding a part of their marketing strategy:
Customer loyalty. Branding is what keeps your customers coming back. It causes a customer to think of your company when they need a particular product or service instead of going to Google, where they will likely find a number of choices. An effective branding campaign will drive customers to you instead of your competitors.
Awareness. Let's face it. No one can buy your products or services if they don't know your business exists. But that's not enough. Branding helps people

remember

your business so that your company is top of mind when a customer needs the services or products you sell.

Becoming a leader in your industry. Building a strong brand helps establish your company as a market leader. It helps boost your reputation and improves trust among consumers.
Expectations. A good branding strategy raises consumer expectations. Customers perceive your company as one that is established and will deliver a certain level of quality. Part of branding involves meeting or exceeding those expectations with each customer interaction, so it's important to set company standards for service and quality.
Some small business owners believe that branding is unnecessary or too expensive, but it's important to consider how much it's costing your company in sales by not establishing a strong brand. Branding is an essential part of making potential customers aware of your business. An ongoing branding campaign creates loyal customers, which leads to repeat business and referrals.