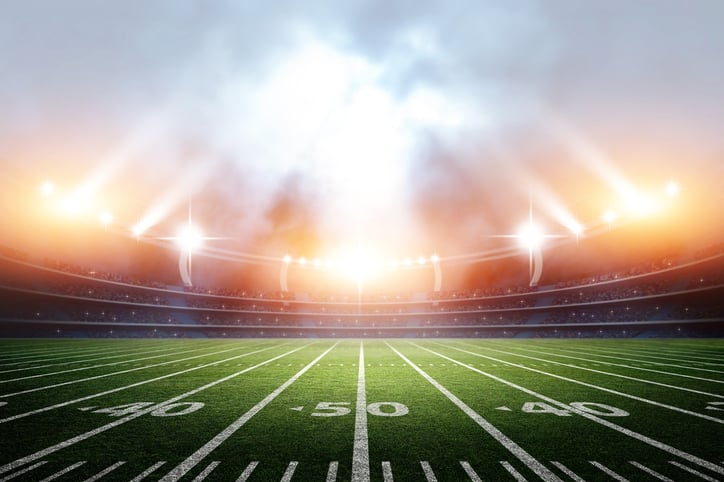 Sports fans are some of the most passionate people in the country due in part to the fact that, as the Radio Advertising Bureau (RAB) put it, "Sports is the ultimate in escapism. Think about it. There really is not much else that can take a person away from all the negativity in the world […] in a highly emotionally charged way with a community of individuals that share the passion." About 24.3 million Americans listen to all sports radio in the U.S., yet despite this popularity and success, people still hold onto some radio myths that simply aren't applicable.
Myth: Sports Fans Prefer TV to Radio.
Truth: Fans listening to games on the radio are more passionate about the sport than those watching on TV, and they appreciate the experience more. Among the responses to an RAB survey, sports radio listeners stated that listening to games on the radio: makes up for the fact that they've cut the cord to cable, gives them the freedom to listen to the game while working on projects even when they're outside, and has advertising that seems less intrusive. The numbers reflect these shifting attitudes — between June and December 2017, the audience share for sports stations rose more than 30%. Plus, fans tuning in on the radio are 70% more likely to be a "sports category influential consumer."
Myth: Sports Radio Only Carries the Big Games.
Truth: The RAB explicitly states that a sports category station "… simply works and works hard for those that are passionate about sports. It's not just the 'big' games, it's every game." There's something else you should consider. When we mentioned that the RAB found those listening to games on the radio were more likely to be influential consumers, there was one thing we neglected to mention: that's for all sports, for both genders, and for all levels of play (high school to pro leagues).
Myth: Sports Listeners Only Care about Nearby or Local Games.
Truth: On top of the previous argument that sports radio is for all levels of play nationwide, it's also known to reach more than 90% of fans very interested in at least 5 sports as well as nearly 85% of those interested in 20 or more sports. This very clearly represents sports fans interested in much more than just local games. What's more, 80% of local sports radio listeners say their favorite stations is the source of their Super Bowl news.
Myth: Sports Fans Only Tune In For Games.
Truth: RAB's data actually proves that dedicated sports fans listen to sports radio in the car, and 35% of them listen to sports stations on a day to day basis. The games themselves generate word of mouth — fans listening to sports on the radio are 27% more likely to be asked about sports information by family and friends. Given the power of media events like the Super Bowl, it's easy to see how outstanding ads would become part of that conversation.
Myth: Sports Listeners Don't Engage Beyond Their Games.
Truth: According to the RAB, advertising during a single play-by-play broadcast — just one — is the equivalent of advertising on up to 20 radio stations within your market. The implications of that go far beyond just how many ears your ad is reaching. Both "super" sports fans and sports "gurus" are more likely to engage with the radio station (e.g., 16% and 26% more likely than the general population to visit a station or the site for a program or personality, respectively).
These sports radio myths may seem relatively small, yet sports listeners have plenty of loyalty to give to deserving brands. If you look at their overall impact, when these listeners are a key part of your target audience, failing to take the opportunity to put your radio advertising in front of them with this powerful tool can seriously undermine the potential of your campaign.