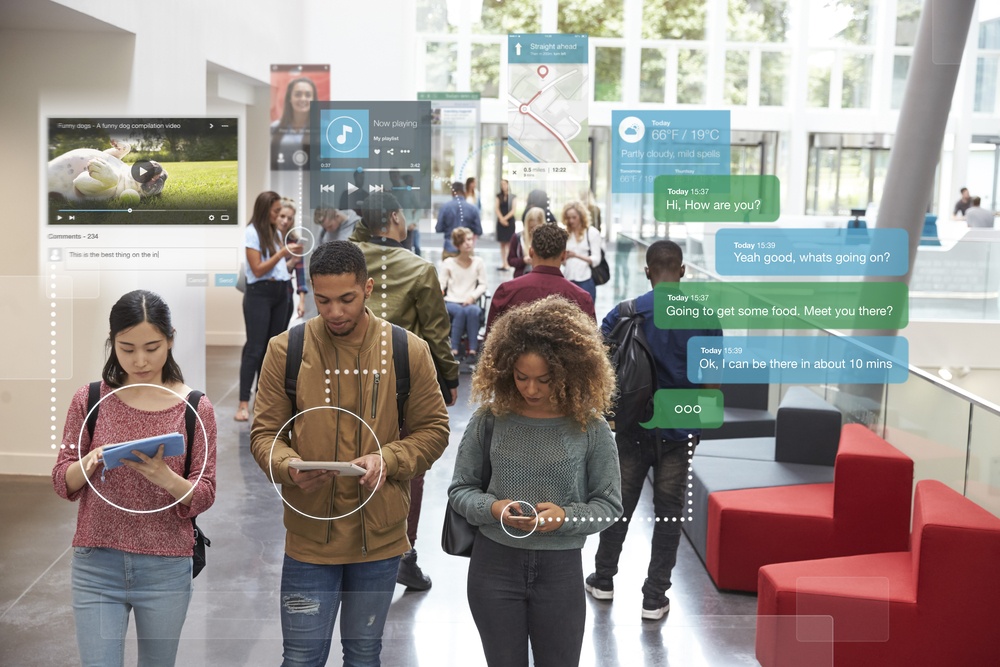 It seems that the buzz surrounding the Millennial generation may never stop. Too many of today's business owners roll their eyes at the thought of catering to this group; however, the numbers below indicate that it is past time to get to know this generation better since they are essentially "taking over."
Millennials Everywhere!
To refresh your memory, let's recap who exactly fits into this age group. The Millennial generation was born between 1980 and 2000 and is comprised of those aged 18 to 38. With roughly 68.4 million of them, Millennials are predicted to represent one-third of the adult population by the year 2020. By the year 2025, Millennials are projected to comprise about 75% of the workforce.
As compared to older generations, Millennials are the first generation to be "digital natives." This is both a blessing and a curse for this age group: They are extremely tech-savvy and highly connected online, yet they are perceived as anti-social, disconnected from society, and unaware and insensitive to their surroundings. It's not uncommon to hear businesses lament the mass infiltration of this age group into the workforce and into their business' target demographic. However, businesses must strive for a deeper understanding of this generation and must be willing to adjust certain aspects of their companies in order to reach this up-and-coming generation.
Millennial Spending Habits
"Comforts and Conveniences"
Millennial spending habits have shifted greatly from those of older generations. This is mainly due to the fact that Millennials place value in vastly different things. This generation will shamelessly and repeatedly spend their money on non-essentials such as Uber, new versions of electronics, trendy clothing, and of course, food! But not just any kind of food: mostly food that comes from mid-to-upscale restaurants with unique menus.
It's important to note that trendy products and services are not the only places where Millennials are spending their money. They are also focusing on health-conscious and environmentally-conscious items and trends. This is because they are a generation who is focused on wellness. Millennials are highly interested in fitness wear and training apps and they will do ample research to find healthy foods and products.
"A Sharing Economy"
Interestingly, Millennials place more importance on the concept of a "sharing economy," meaning that they have an immensely different attitude toward ownership in comparison to older generations. They are known for renting, as opposed to buying, and frequently turn to services that provide access to products without the duty of actually owning of them. This behavior has set the tone for the future. This is evidenced in a recent report from Goldman Sachs that stated that in nearly 25 years, sharing cars will be more prominent than actually owning them.
"We've Got A Plan"
Millennials may not have as much money saved at this point in their life in comparison to their elders, but they do have a plan. CNBC reported that more than 34% of Millennials have a written financial plan compared to Gen X at 21%. Not only that, but Millennials are known to regularly update their financial plans when needed. Because Millennials tend to have less money to spend, many of them postpone various life events, such as getting married and buying a home. This does not mean, however, that they do not intend to do these things in the future. 70% of Millennials say they want to get married in the future and 74% plan to also have children.
Online Shopping
So, what's the main medium Millennials are using to purchase their "comforts and conveniences?" The Internet! Online shopping allows for the ease of purchasing products from the comfort of one's own home. It also provides easy price and brand comparisons, which helps explain why Millennials have turned to it for their shopping needs. Millennials seek out maximum convenience at fair prices; therefore, they take the time to research and read peer reviews on products and services.
How Businesses Should Respond
Given the above information, how should businesses respond in order to increase their chances of connecting with and doing business with this growing generation?
One important thing to note is that Millennials have no problem spending more money on your product or service if they are aware that your business is health-conscious, environmentally-conscious, and charity-conscious. Simply put: Millennials will care about you if you care about others! Incorporating these ideas in your marketing will help draw Millennials in and keep them interested in your business. Share stories about what your business has done for the environment or different ways that you have served your community.
Since Millennials prioritize modern-day "comforts and conveniences," your business should market themselves as such: "Our product will make your life more comfortable and more convenient!" That type of language speaks volumes to this generation!
The Millennial generation also thrives on personalized customer experiences. They love feeling like they are "VIP" and that others are in tune with their unique needs and desires. Your business' marketing efforts should highlight the personalized experiences that your business can offer. And don't forget to offer personalized, online shopping options that are easily accessible!
The main takeaway here? It is key to be open-minded when approaching different generations, especially Millennials who are steadily becoming the most represented generation on the planet. It is important that you, as a business, are willing to make adjustments in your daily operations and marketing to cause Millennials to be attracted to your business.