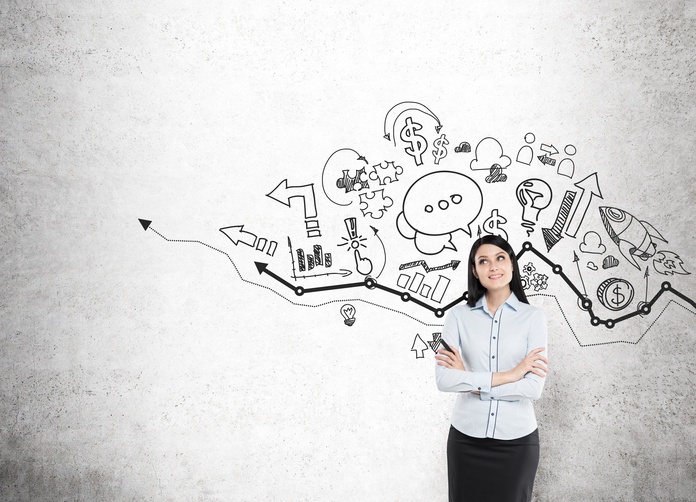 DID YOU KNOW: Stations offer many marketing services outside of radio ads! They have marketing expertise, professional staff, extensive knowledge, and the capability to create powerful marketing messaging, therefore it makes sense that they would offer services outside of radio ads.
Many small and medium-sized businesses are exploring radio station marketing opportunities outside of traditional on-air ads. Businesses are then able to streamline their integrated marketing strategy and be more cost-effective with their marketing spend by taking advantage of bundled packages offered by stations.
Here are a few ways that you can extend your radio advertising strategy beyond radio ads when marketing with your radio station.
1. Live Event Sponsorship
There are few better ways to promote a live event appearance for your business than radio. Depending on the area your event is taking place, the radio station can target a specific location and demographic. They can also provide live radio coverage prior to, and during, your event. Zimmer Radio can help develop and promote an event or assist you in partnering with local community events that are already scheduled.
2. Lead Generating Digital Promotions
Tying in radio campaigns with digital promotions allow businesses to expand their reach as well as the frequency of their reach. Radio stations can now promote social media accounts, and encourage people to enter online contests by driving traffic to your website. Another digital option with radio stations are digital ads on websites. Stations can also help with E-blasts via email to their loyal listeners, or contacts within your client database.
3. Community Involvement
Radio stations strongly relate to their local reach, and are often where people get their information about local events, area happenings, and even emergencies. That's why radio stations can be of great assistance when it comes to marketing your business with local fundraising or sponsorship opportunities. The station you advertise with might already have a partnership with a local homeless shelter, for example, and can quickly arrange a plan for you to sponsor a food donation drive or other related event that gives you visibility in the community. Hearing your sponsorship associated with a familiar radio voice often has greater impact than a newspaper or online ad.
4. Social Media Promotion
Nearly every advertising medium, radio included, is taking on some form of social media integration with their marketing messaging. Radio stations are now helping businesses with their social media marketing more than ever. First, stations can promote social media posts from their station's platforms. This can be on topics and events related to your business, that can drive traffic towards your social channels. Stations can also help with social media posts to their clients' business pages. Maybe your business has created a unique hashtag related to your business. Stations can mention this hashtag both on-air and on their own social accounts to help it get traction.
5. Full-Service Design
Radio stations realize the importance of how your business is presented, so it makes sense that they're now offering a full range of design services to complement on-air marketing messaging. This can include logo, print, and website design to ensure that the visual aspects of your branding are tightly integrated. And, if a station helps with your website design, more than likely they'll also be able to assist you in making your site as SEO-friendly as possible.
Radio station marketing opportunities are moving far beyond ads these days. Integrated marketing is the wave of the future, and in many cases, radio stations are in a unique position to help businesses achieve just that.
Interested in learning more about these services? Zimmer Radio is the only full-service marketing agency in the area specializing in radio commercials, web design, social media, print design, and logo design. Your marketing materials are created from scratch to leave a lasting impression on listeners, visitors, and readers. Let our trained, professional team help you strategically reach your target customer to boost your business' success!