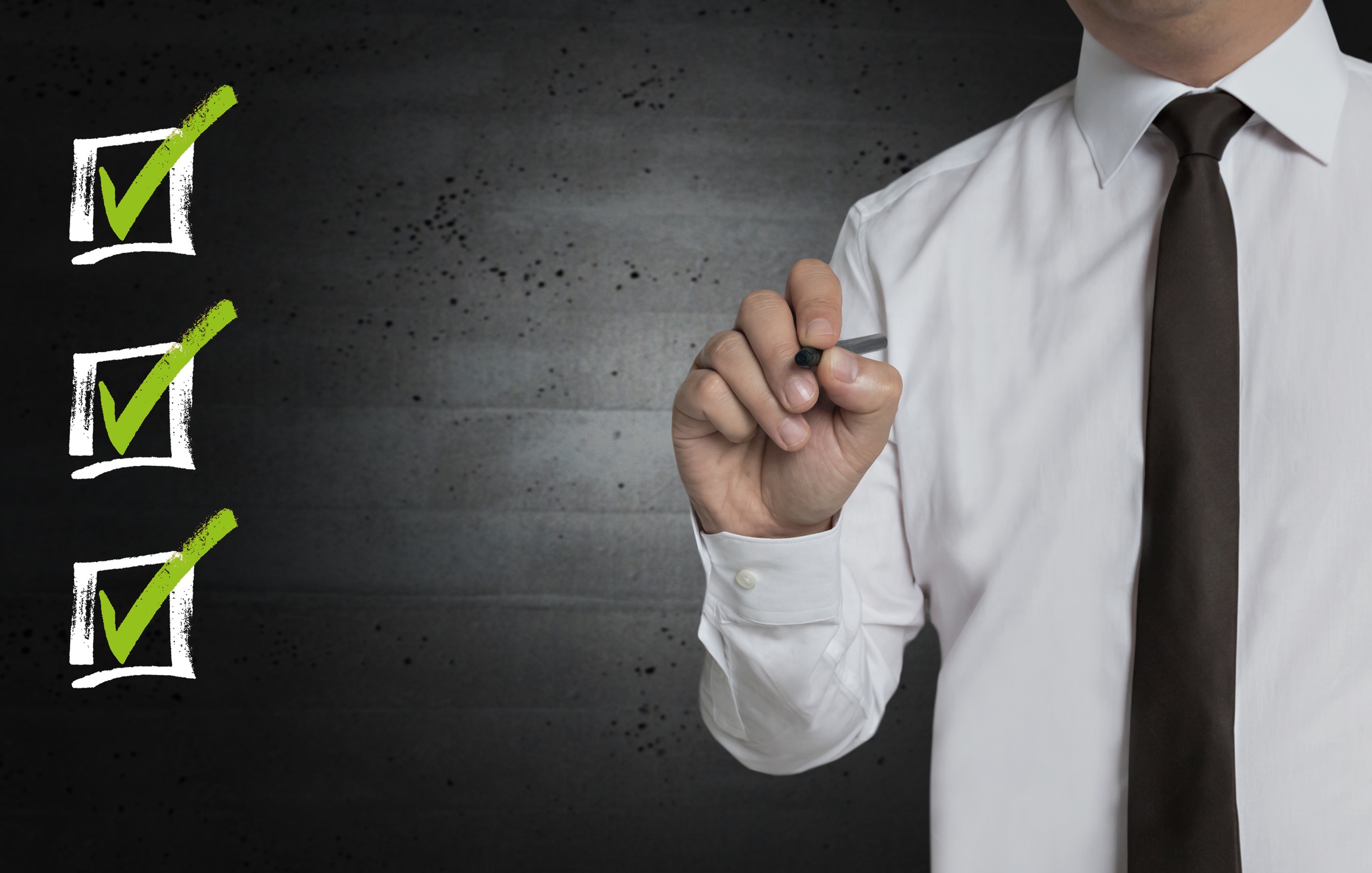 There is no magic bullet to solve all your marketing needs and no secret recipe for marketing success… Or is there? Obviously, you need to have the foundations for marketing to be successful, like a sound strategy, in-depth understanding of your target audience, and a clear picture of your business goals and how your marketing will help achieve them. A professional partner is a big bonus, since they can lend you their expertise and tools while taking a significant marketing burden off of your shoulders.
Yet when it comes to the actual pieces of a marketing mix and how they fit together to deliver results, Zimmer Radio has seen success through three ingredients: radio, magazine, and digital.
Why These Three?
Each of these ingredients is a powerful marketing channel on its own that can deliver ROI. Before we dive into how they're even more powerful together, here's a quick rundown of what each provides.
Radio
With unparalleled reach — 93% of U.S. adults weekly — radio produces loyal listeners who spend a significant portion of time tuning in. Millennials alone spend between 10 and 11 hours per week listening to AM/FM, according to TechCrunch, and the overall time spent with AM/FM among adults in 2016 was roughly 13 minutes, as reported by InsideRadio. No doubt this is thanks to radio's portability and the fact that it's one of the few truly free services available. Businesses love radio advertising because it provides a way to target listeners and reach them in an uncluttered environment that taps into the theater of the mind.
Plus, radio provides commanding ROI. A 2016 report by Nielsen revealed that the average return on every dollar spent toward radio was $6 in incremental sales. This varies by industry — QSR establishments saw $3 in sales, while major retailers can expect between $16 and $17.
Magazine
Much has been said about print's ability to survive the digital age, but it's proved durable so far — according to the MPA's 2016-17 Factbook, overall audience growth was 6.2% year over year. Various categories saw even better growth, namely business and finance magazines (+18.8%). This is not surprising, given that 90% of all adults read magazines, including 95% of those under the age of 25, and devoted media usage for print magazines is just as balanced across generations, generally outranking primetime TV and (with the exception of Millennials) internet usage. The MPA also discovered that print media far outranks TV in its ability to influence brand awareness and favorability, as well as purchase intent. This is due in part to the fact that a magazine can continue to accumulate readers over time, not to mention that many category influencers are devoted magazine readers.
Perhaps most important, print magazines also develop trust. According to a 2017 survey from MarketingSherpa, when they want to make a purchase decision, 82% of consumers trust print ads in magazines and newspapers the most.
Digital
The youngest of the three media included in our secret ingredients, digital is by far the most flexible. Changes can be made to individual ads or entire campaigns with little to no lead-time. It also offers two other extremely attractive benefits to advertisers. First, it's highly trackable no matter which digital channel or platform you select; almost every platform offers built-in analytics to show you results in real time, and even when they do not, third-party software can do the heavy lifting. Second, targeting and personalization are increasingly easy to achieve at scale while allowing brands to present relevant messaging to the end user. Context is the name of the game, whether you're leveraging email, video, or PPC ads. What's more, digital has democratized content through blogs, social media, and video platforms.
Speaking of content, it's one of the many demands consumers make of brands in the digital age. Empowered by mobile devices and a world of data at their fingertips, consumers are doing their own research and fully expect to not only find brands online, but for branded content to help them stay informed, be entertained, and ultimately, help them make purchase decisions. Regularly updated, relevant, and helpful content is a must for savvy brands.
With These Three, You're Everywhere You Need to Be
Radio, magazine, and digital complement one another in the way they reach audiences, deliver your message, and generate results. When you consider that the path to purchase is now highly fragmented, you'll realize that it takes more than one method to reach your audience at key moments in their research and consideration phases, and to be there at their moment of decision.
A fully integrated marketing strategy utilizing all three of our secret ingredients allows you to maximize your results by leveraging the strength in each to expand your reach while increasing frequency. This allows you to improve brand awareness and lift both brand and message recall. In turn, you bring audiences that much closer to your brand and drive even more action.
Think of it this way — for as many people as each channel reaches and influences on its own, how much more effective will it be to use all three? For example: Your radio spot reaches your audience during their commute to work, and again when your spot or endorsement comes up during their favorite radio show. Later, they see your print ad while flipping through their favorite local magazine. While scrolling through their social media feed, they read your content and click on one of your digital promotions. They head to your website to find more details about a special offer, then stick around to read more on your site. Each touchpoint reaches them where they already are, helping your brand seem like it's everywhere, and intersects them no matter their stage in the buying journey. It serves to bring them closer to your brand, keep you top-of-mind, and ultimately, generate results for your bottom line.
Tips to Start Your Own Secret Recipe
Start with a clear understanding of your audience.

This is necessary for building effective creative, but it's equally important to use when deciding on which station, magazine, or digital solution to choose for your campaign. Your marketing needs to intersect with your audience across their purchase journey.

Set integrated and consistent goals.

Each channel needs to work hand-in-hand with the others so that your overall campaign is supported in terms of frequency, and your message and calls-to-action are consistent. Otherwise, one ingredient may work against the others and ultimately undermine effectiveness and ROI.

Avoid producing creative in a vacuum.

Just as your message needs to be constant across media, your creative and branding must be consistent as well. Your brand should feel the same every time it's encountered, and the message should be seamless across media.

Look at your results as a whole.

While you need benchmarks to ensure each ingredient is playing its part, the point of a cross-channel, integrated strategy is the net result for the campaign overall. Judging the campaign by any one snapshot limits your perspective.

Work with a professional media partner who brings it all to the table.

Having to coordinate multiple media to manage an integrated campaign is complicated, and the right media partner will be capable of helping you make the best choices based on your unique needs. From analyzing your audience and choosing the best channels to developing cross-channel creative, a pro can be the best tool to make the most of your marketing dollars.
At Zimmer Radio & Marketing Group, we've seen the power of coordinating radio, magazine, and digital advertising first hand. We own the top radio stations in the Columbia metro-area as well as the most trusted local print publications, and we provide comprehensive and award-winning work in website development and design, social media, and digital promotions. We can do it all, so contact us today to discuss how we can help you reach your unique business goals.