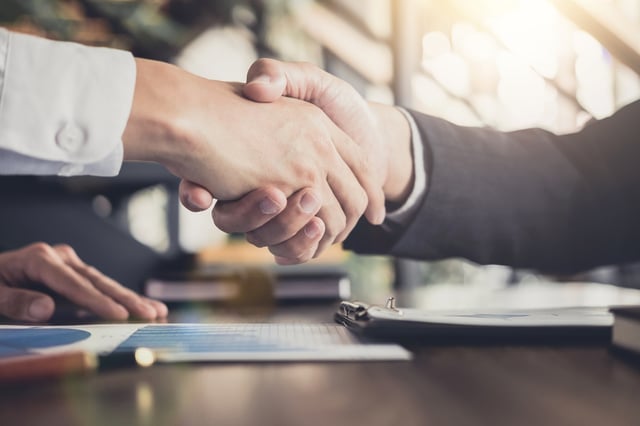 Marketing is a necessity for a business to survive, and the right marketing partner can be an invaluable resource, serving as a trusted advisor. Your company deserves the best, and you should expect outstanding quality from the people with whom you do business. Over the years, we've identified six characteristics that distinguish the best marketing partners from everyone else.
1. They Offer An Endless Supply of Ideas
Coming up with marketing ideas on an ongoing basis can seem daunting—unless that's what you do for a living! The best marketing partners will be a continuous, source of ideas, innovations and inspiration. They'll bring a team together to come up with new creative campaigns, proactively providing fresh copy and promotional ideas that'll attract your audience and bring attention to your brand. They'll share their recommendations for new marketing strategies and tactics, even if they don't necessarily correspond to more business for themselves. It's all about keeping your best interests at the forefront of each project.
2. They Put You First
The best marketing partners think about ongoing strategies rather than just making the sale or weaving in cross-promotions to pad their pocket. They have a marketing partner mindset, embracing the knowledge that when they help you win, they win too. They understand your company's story, vision and mission, and they're clear on your goals and dreams, being as equally committed to your success as they are to their own. Ideas they bring to you have been vetted and are worth paying attention to, as a good marketing partner knows how they will help accomplish your goals.
3. They're Honest
In a perfect world, this would be a no-brainer. The best marketing partners distinguish themselves by being disarmingly honest in their conversations, boldly discussing topics like ROI. They're unafraid to ask the tough questions or bring up important but uncomfortable topics since they're more committed to your success than to easy conversation.
A great marketing partner will build a marketing bridge, humbly and honestly bringing up conversations about where your marketing strategies might be lacking. They care about results, and they want to see you succeed, which means they'll analyze every aspect of your business, not just your advertising or sales efforts. It's tough to hear feedback on a bad website, a dirty bathroom or a crabby receptionist. But it's important to have a marketing partner who has the courage and honesty to give you the information you need to hear, even if it's not what you want to hear.
4. They Make Time for You and Meet With You Regularly
Rather than just showing up when they want to sell you something, true professionals set regular monthly meetings to discuss results and problem-solve any business challenges. They're able to respond with adjustments to your campaign to meet your changing needs, and will listen openly for your feedback and concerns so they can create a plan based on actionable takeaways from each meeting. They are someone you trust with your company's monthly revenue because, as a team, you both work toward growth and tangible ROI.
5. They Work a Plan
Armed with those aforementioned takeaways, a true professional marketing partner helps create a system for promoting your business—one that is trackable and repeatable. They think about long-term solutions and work proactively rather than reactively. Since they understand your business, any campaigns and creative strategies shared are well-thought out and tied to your growth goals.
6. They're a Resource
Your marketing partner should be able to provide you with access to information, speakers, marketing partnerships, creative strategy sessions, and industry experts. They'll keep an eye on your competition on your behalf so they can advise you and respond to changes in your brand's environment swiftly. Though they may personally not have all the answers, they're able to leverage connections & resources on your behalf to help you achieve your goals. They'll show you what's possible, challenge you to grow and keep you informed.
A quality marketing partner is invaluable to the growth of your business, and finding the right person or team isn't something you should take lightly. You're stepping into a vital relationship that has the capability of helping you achieve your dreams. If you're interested in learning about what Zimmer Communications offers and how we work with our clients, you're invited to schedule a free no-obligation 20-minute consultation. At Zimmer, we're in business to help your business grow.