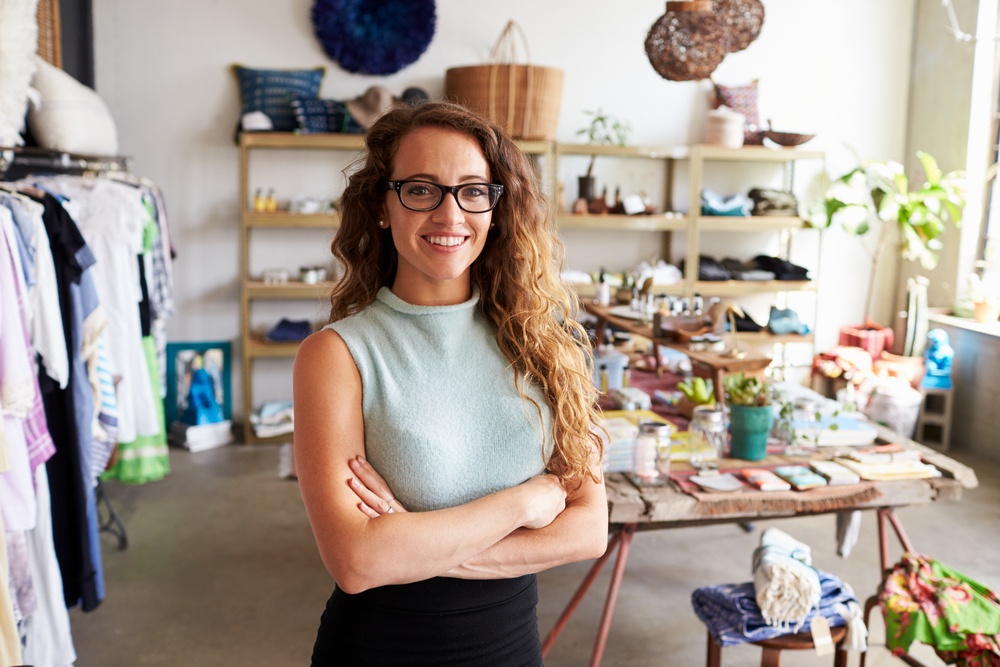 We know how difficult it can be as a retail business owner to decide where and how to spend your precious marketing dollars. The marketing landscape is more complex than ever before and choosing the right marketing mix can sometimes feel like it will make or break your business. One channel that has passed the test of time in delivering marketing ROI for retail is local print magazine.
Magazines as a medium are alive and well, and in many cases readership has been on a steady incline. According to the 2016/2017 Magazine Media Fact Book, the total magazine audience increased to 1.75 billion in 2015 alone -- a hefty 6.2% increase -- that continues to grow.
This incline is particularly true for geographically-focused local magazines or industry/trade magazines. As mentioned in the last point, the specificity of these audiences is a big part of the appeal and continues to be what drives more and more readers to them.
The continued growth of magazine success is also a reflection of the healthy advertising landscape within it, and for good reason. Print magazines are especially effective at delivering marketing results, including foot traffic, leads, new customers, and sales, due to the focused and loyal audience they attract. Readers are much more likely to not be distracted or multi-tasking, and to have a higher comprehension and recall, than many other types of content. The stories and photos surrounding ads also contribute to higher emotions and desires that tie in perfectly with the right ad placement. Marketing ROI means happy advertisers, and happy advertisers are what help prove the success of a medium like magazine.
In this article we'll dive into some of the top ways to ensure your local magazine marketing is effective and delivering results.
1. Find Your Niche Audience
There are dozens of regional magazines available in any given geographic area, many of which are targeted to a specific demographic or audience, which is exactly what makes local magazine such a popular medium. Readers know what to expect and that the content, including ads, are going to be relevant to them, their lifestyle, and their area.
The fact that there are many options in Mid-Missouri alone, makes it even harder to choose the right choice for your business. This is why you want to really be sure that your target audience is defined and that you are matching that with the readership. In many cases, a retail store could have a wide demographic--which is a good thing. This just means that you have many different options you can choose from and may want to look to the most promising based on readership, lifestyle, expendable income, and other demographics and psychographics that can help you be more targeted.
2. Take Advantage of the Trust that Readers Have in Magazines
PRNewswire.com recently shared that print advertising in both magazines and newspaper were the most trusted form of advertising when customers are in the process of making a buying decision. It's the professionalism, sophistication, and overall tangible feel of magazines that makes them trustworthy and valued.
As an advertiser, you can take advantage of this trust amongst readers by using ad creative and messaging that ties directly into the context of that magazine. When ads feel like a part of the actual content, they tend to perform better, and this can be done by matching the look and feel, style, and voice of the magazine. This doesn't mean you lose your own branding and messaging, it just means you coordinate with the content around the ad to ensure your message feels aligned and like a fit.
3. Extend Your Marketing Dollars
Local magazines are a great way to build brand awareness and inspire action (like visiting your store or making a new purchase), and the good news is that compared to many other mass media options they can be surprisingly affordable. Despite having exceptional reach and targeted audiences with proven track records of driving sales, local magazine continues to be one of the best options to include in your marketing mix because you can get a lot of bang for your buck.
If you've never used local magazine before, be sure to do your homework. Don't assume you can't afford it and also don't assume that all magazines are created equal. Speak with trusted marketing partners and explore your options to ensure you're not settling for the "cheapest deal" but also not overpaying.
4. Use Magazines to Tell a Story
Sharing your compelling brand story is one of the best ways to encourage word-of-mouth marketing that will help your business. This is especially true in the retail world, as all retailers know. Magazines, by design, tell stories. They are entertaining, emotional, exciting, and tie into important lifestyle topics that readers get sucked into. By simply advertising in local magazine, you're building your brand around a lifestyle story (which is why you always want to choose wisely). Your brand will automatically be associated with the good feelings people have when they are brushing up on their local business news or researching ideas for their next stay-cation.
Your advertising can also tell a story of it's own through the visuals and language you choose. Keep it relevant to this particular audience and issue, if you can, so that it's a cohesive experience for the reader and one that will boost your sales.
5. Pair Magazine with Other Media
One powerful way to amplify your marketing message is to run similar campaigns across channels. One pairing that we love in particular is that of magazine and radio in Mid-Missouri. The power of visuals in magazine paired with the magic of theater of the mind makes for an effective mix that allows you to have a large, yet highly targeted, reach. This helps increase your frequency and sets up your marketing to play off one another naturally. Both magazine and radio share many attributes that make them a smart mix including the ability to be part of a loyal group of readers or listeners that share a common thread (lifestyle, music, and so forth).
The impact that print magazine continues to have on local consumers can't be ignored. From the bedside and coffee table, to the beach and doctors office, they are a part of our everyday lives. These tips should help you make the most of your magazine advertising in Mid-Missouri.
If you'd like to learn more about Zimmer's print publications click here, or contact us to set up a consultation.