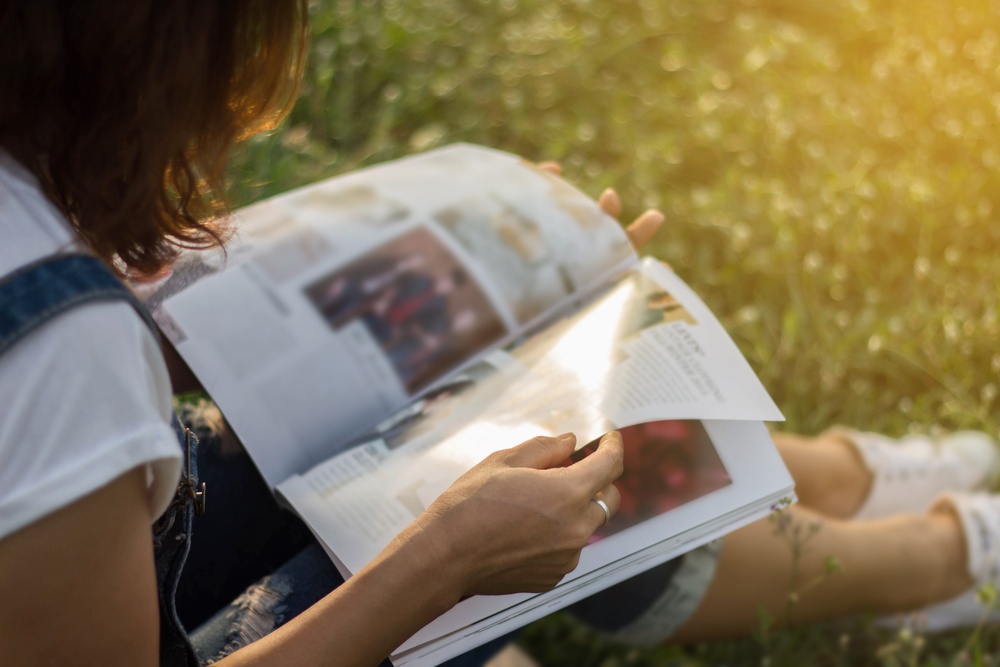 Does your business have a story to tell? One that would evoke emotion within the hearts of consumers and cause them to convert into your next customers? Then custom magazine publishing is for you!
Custom magazines are far from being passive, boring direct mail campaigns that just get tossed in the trash. A custom magazine is a great way to reach potential or existing clients and let them know about your products and services in a comfortable, familiar way that doesn't feel like a sales pitch.
There are also plenty of secondary benefits you may not even realize that a custom magazine can bring to the table. Here are six that can be key to any businesses' success:
1. Dive into the detail you need
Does your business have a technical product or service that needs ample space for explanation? Good news! With a custom magazine, the space you will have to dive into the details of your business is anything but limited. Magazines combine text, images, photography, and charts to clearly explain everything in eye-catching and memorable ways. You'll also be able to break out interesting feature lists, thought-provoking advantages, and unique selling points that can spur leads to become customers.
2. Showcase real life examples and stories
Through the use of customer testimonials and profiles, as well as case studies enriched with professional photographs and stunning layout, readers are permitted to see exactly how your products and services work and affect the lives of those who use them. These types of profiles help build an emotional connection with potential customers and also show them the relevance your organization has to them.
3. Trigger additional sales and revenue
Since you have more space to dedicate to multiple facets of your products and services, you can also include information about related products and services or even spark a reader's interest with alternative ones that might appeal to a different or more narrow type of customer. All of these tactics can result in repeat business, customers upgrading to higher service tiers or product models, or gaining the business of someone you might not have gotten with a single-focus marketing piece.
4. Showcase your company's employees and community connections
In addition to outlining your products and services, a custom magazine is also a great chance to showcase employees to help customers "put a face with the name," as well as spotlight your charity and volunteer efforts in the local community. A well-crafted custom magazine interweaves this type of content to create a fun and easy-to-digest mix of topics that people will enjoy reading without feeling overwhelmed.
5. Identify potential customers who are ready to act or need more information
By including strategic calls-to-action within your content, you can identify potential customers and their specific areas of product or service interest and even estimate their purchase time-frames. Magazine articles and other content can also allow readers to request additional information, visit an online resource, or call for more details. All of these "next steps" can be tracked to provide detailed analytics and real-time feedback so that your business may determine the type of content that best resonates with readers.
6. Build brand awareness
By placing quality and informative content in the hands of potential customers, you'll be building trust with them and letting them know about your company or organization and its products or services. You'll also benefit by keeping your brand and company name in front of customers who may not be ready to convert — and a continuously published magazine keeps that connection active.
Publishing a custom magazine lets your company or organization enter the exciting new arena of content marketing. Coupled with the experts at Zimmer Custom Publishing, you'll be able to create a magazine that you're proud to promote because it continuously brings in positive returns on your investment.
Find out more about Zimmer Custom Publishing and our unique array of magazine publishing options by clicking below.