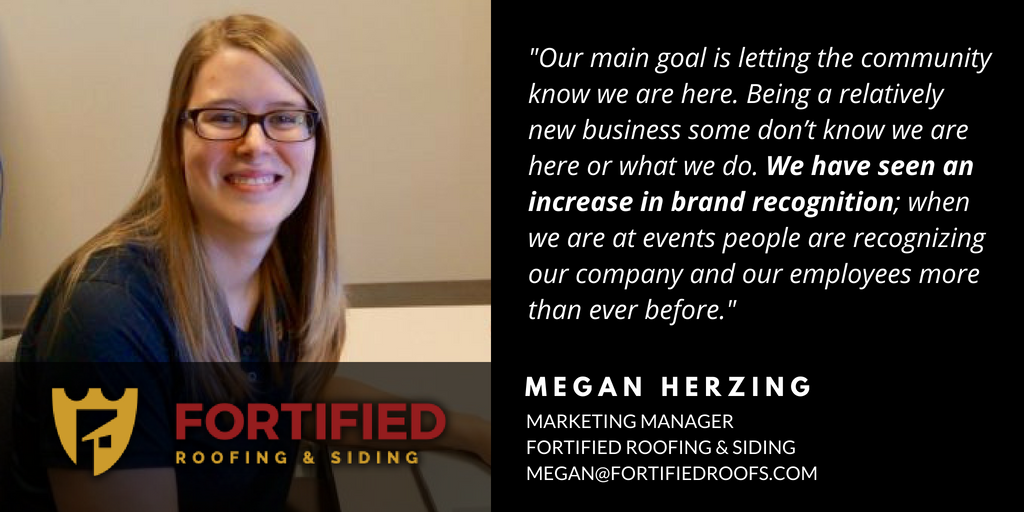 We recently sat down with our client, Megan Herzing, Marketing Manager at Fortified Roofing & Siding and discussed the success they have found by having a more integrated marketing strategy that includes both, magazine and radio advertising.
HOW LONG HAVE YOU BEEN DOING RADIO ADVERTISING?
We have been doing radio in 2018.
HOW LONG HAVE YOU BEEN DOING MAGAZINE ADVERTISING WITH INSIDE COLUMBIA?
We have been doing magazine since 2017.
WHEN DID YOU START COMBINING BOTH MAGAZINE AND RADIO AS PART OF A MORE INTEGRATED MARKETING STRATEGY?
2018 is when we started a joint campaign.
AND WHICH STATIONS/PUBLICATIONS ARE YOU USING?
We are advertising on the DOVE and Inside Columbia.
WHAT WERE THE REASONS WHY YOU DECIDED TO UTILIZE BOTH MAGAZINE AND RADIO TOGETHER?
I attended the Brandsformation seminar and it helped me understand the power of having a marketing campaign across all mediums. After speaking with our team at Inside Columbia we thought it would be a great way to expand our message in the community.
WHAT INITIAL GOALS DID YOU HAVE AND WHAT KIND OF ROI HAVE YOU SEEN SO FAR? TELL US ABOUT ANY BENEFITS, IMPACTS, OR WINS YOU'VE SEEN SO FAR?
Our main goal is letting the community know we are here. Being a relatively new business some don't know we are here or what we do. We have seen an increase in brand recognition; when we are at events people are recognizing our company and our employees more than ever before.
We set a goal to increase our gross sales by 25% in 2018 and so far we are on pace to hit that number. The only thing we've done differently between this year and last was add radio to our current magazine advertising we've been doing and keeping the creative message consistent across both platforms.
WHAT TIPS DO YOU HAVE FOR OTHER BUSINESS OWNERS/MARKETERS ABOUT EXECUTING AN INTEGRATED MARKETING APPROACH?
Trust your account rep. I know our rep looks out for our best interest because we both succeed or fail together. We are always thinking about ways to bring in business using our combined knowledge.