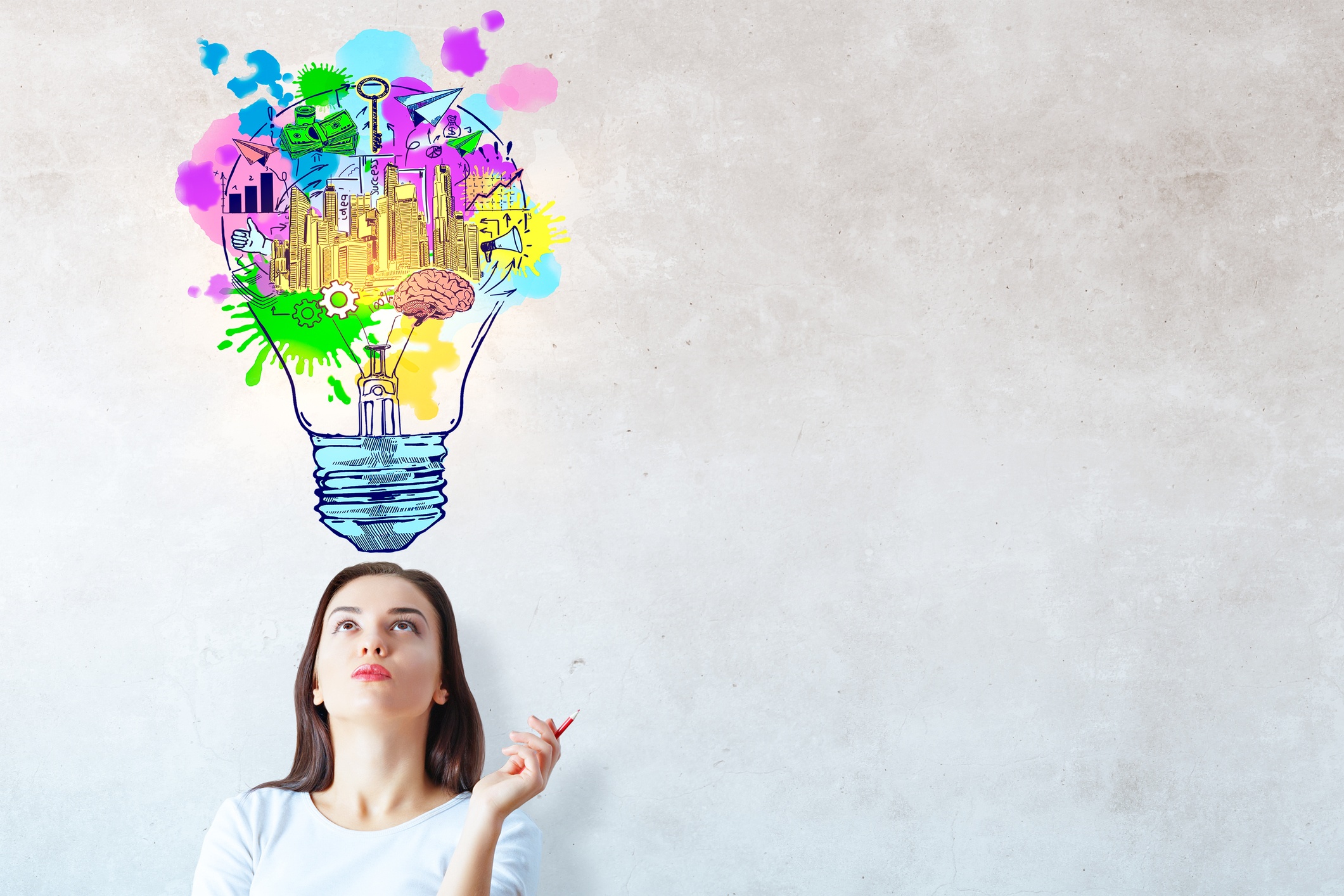 One of the most powerful benefits of radio advertising is its ability to tap into what has been called the "theater of the mind." The act of listening requires your audience to participate through their own imagination. By painting a picture with sounds — words, sound effects, and music — you have the ability to craft a compelling and entertaining story that addresses your audience's pain points or desires, involving and engaging them in a unique way. When you combine the power of "theater of the mind" with magazine advertising, you can target the same specific audience you reach with your radio ads to reinforce your message visually.
Reinforcing Your Radio Spot with Magazine Advertising
It all starts with a great concept. To effectively reinforce your radio advertising, it's essential to have a consistent and compelling message across media. So, instead of diving right into developing a radio script or designing the layout for a magazine ad, consider the story you want to tell. What is the problem you can solve for your audience? What makes your product or service unique in the marketplace and why is that relevant to them? Crafting a message that will involve and engage your customers requires target audience research, as well as clear marketing objectives. By focusing first on what your "story" is, you are then able to approach your radio and magazine creative with confidence and consistency.
Target similar audiences with both radio and magazine ads.
For example, if you run radio advertising on Y107 or Clear 99 — primarily targeting 60% female and 40% male with active lifestyles — it would make sense to also advertise in Inside Columbia Magazine. All three have audiences that are higher income and active, allowing for increased frequency with this overlap.
Consistency counts.
Although your radio and magazine ads will be different in terms of execution, they should have the feel of being two parts of a whole. Your radio ads engage your audience with music, sound effects, and voice, while your magazine ads will engage the same audience with great copy writing and rich imagery that stimulates the imagination. It's essential that both types of ads feature a consistent core message, style, and call to action.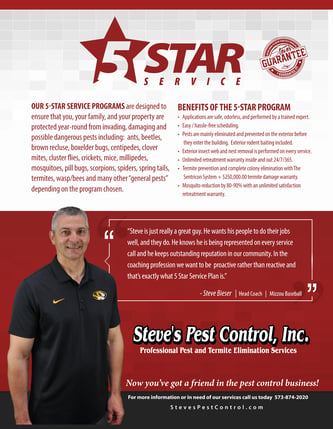 Painting the Full Picture for a Local, Missouri Brand
For a real world example, let's look at our client, Steve's Pest Control. We helped develop a campaign that combines a radio ad featuring a local celebrity testimonial with a print ad that reinforces and expands on the message. In the radio spot, Mizzou Head Baseball Coach Steve Bieser speaks in a friendly and relatable way about a problem with spiders in his home, providing a testimonial recommending Steve's Pest Control. The print ad builds on Bieser's story by including a quote from the radio spot and adding more details about the types of services the company offers. The message is consistent and recognizable and targets the same audience.
Radio + Magazine = Stronger Branding
When you combine radio advertising with magazine advertising, you have the opportunity to increase both reach and frequency. Using a consistent message across the two media channels improves audience recall, encourages them to take action, and helps strengthen your branding. The benefit? More effective campaigns and better results.
To learn more about how to combine radio and magazine advertising to boost your marketing results, download our free ebook!