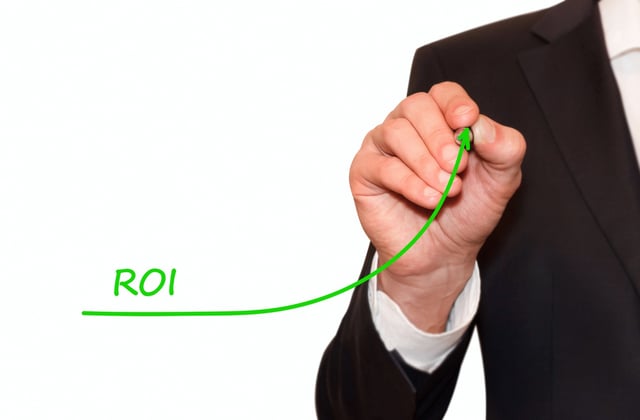 In the digital era, it's still critical to include traditional mediums, such as magazine or radio advertising in your marketing strategy. Failing to include them can be a big mistake, especially since many don't understand the actual role that these mediums play in a shopper's omnichannel brand experience. Customers will expect to receive your message in a variety of places, including on the airwaves and in print, as well as in digital spaces.
This post will take a look at how advertising with magazine and radio together in a cohesive strategy can boost the most important part of your business: your bottom line.
1. Reach Your Audience
Individually, radio and magazines reach significant numbers of consumers. Radio reaches more than 90% of Americans weekly, and it does so with different age groups throughout the day. Meanwhile, the top 25 magazines are regularly reaching more teens and adults than the top 25 TV shows on during primetime. Both mediums can be fairly targeted, and using both in tandem gives your brand extensive touchpoints to influence your audiences in the places they love. This, in turn, bolsters frequency, recall, and action.
2. Complete an Omnichannel Approach
It isn't just radio and magazine advertising that boost each other, either. As we hinted at earlier, consumers live in an omnichannel world where traditional reality and the digital world are basically one and the same. They engage in both places regularly, and they expect brands to be in each space. Traditional and digital mediums should work synchronously. A fully-structured omnichannel approach leverages each channel (as permitted by the budget) that your audience uses and trusts to establish your brand and spread your message.
3. Reinforce Your Message
We've already mentioned that extending your reach to more places your audience frequents can help improve ad and message recall, as well as improve the resulting impacts. However, that isn't the only way that advertising with magazine and radio simultaneously reinforces your message. It also ties together the overall experience of your brand and your marketing by combining audio and visual elements that can play off of each other in the theater of the mind. Each can act as a recall medium for the other.
4. Grow Awareness to Strengthen Branding
Whether it's just radio and magazines or a larger omnichannel strategy, leveraging these channels synchronously makes your brand seem like it's everywhere. Being hard to avoid means that your business will stick to consumer memories.This increased exposure, improved awareness, and a reinforced message have another benefit — consistency in the way the elements of your branding tie together. Awareness of your brand isn't enough in and of itself — you want them to clearly understand who your brand is and what you should mean to them. Presenting this audibly and visually gives them an emotional tie to your tagline, jingle, logo, and all other elements that help put your brand at the top of their mind.
5. Build Trust
People make regular time to read their favorite magazines and listen to their favorite radio stations. Unlike digital advertising, which is often automated, they trust radio and magazine media to be discerning in what advertisers they associate with. That trust extends to your brand by that association. That can be further boosted if you leverage endorsements from the personalities your audience trusts most in both your radio and print campaign.
6. Drive Foot Traffic
Trust, awareness, and recall — all supported by bolstered frequency across both mediums — are what will ultimately inspire your customers to take action and follow through on your CTA. This is one of the ways that reminder mediums become important. A magazine spot may set the stage, while the radio ad prompts an in-the-moment decision to stop at a store. This is undoubtedly why several national brands (including Pep Boys) turned to radio waves in Q1 2017.
7. Increase Web Traffic
Brands that rely on brick-and-mortar sales aren't the only ones that turned to radio. LetGo, the popular app for reselling used items of all kinds, and Upside Travel, the online travel and airfare offering from Priceline that's aimed at business travelers, turned to radio as well. When major digital brands are turning to traditional mediums to up their web traffic, it's time to sit up and take notice. Considering the fact that 82% of consumers agree that print ads in magazines are the best medium to help make purchase decisions, the same will be true of this medium as well.
8. Create a Loyal Customer Base
All of these pieces come together to do much more than bring new customers to your door. Radio and magazines play an important role in maintaining your relationship with your repeat customers. Both mediums allow you to tell a story that can be as educational as it is engaging, giving them insights into your latest developments, promotions, and sales. This, in turn, leads repeat customers to become loyal customers, which frequently make higher-value purchases than new customers will.
9. Promote a Campaign
Whether you're running an awareness or action campaign, magazine and radio are the right touchpoints to leverage for it to be successful, whether you're promoting a new product or service to solve another pain point, or you're raising awareness about your company's efforts to go green and be ethically responsible. Branding can be achieved alongside sales and contests.
As you can see, a marketing strategy that makes consistent use of both magazine and radio advertising can be incredibly powerful. Every part of a campaign that's necessary for strong marketing ROI can be supported by these two mediums.
If you still have your doubts about the role of traditional media, be sure to download our free ebook.