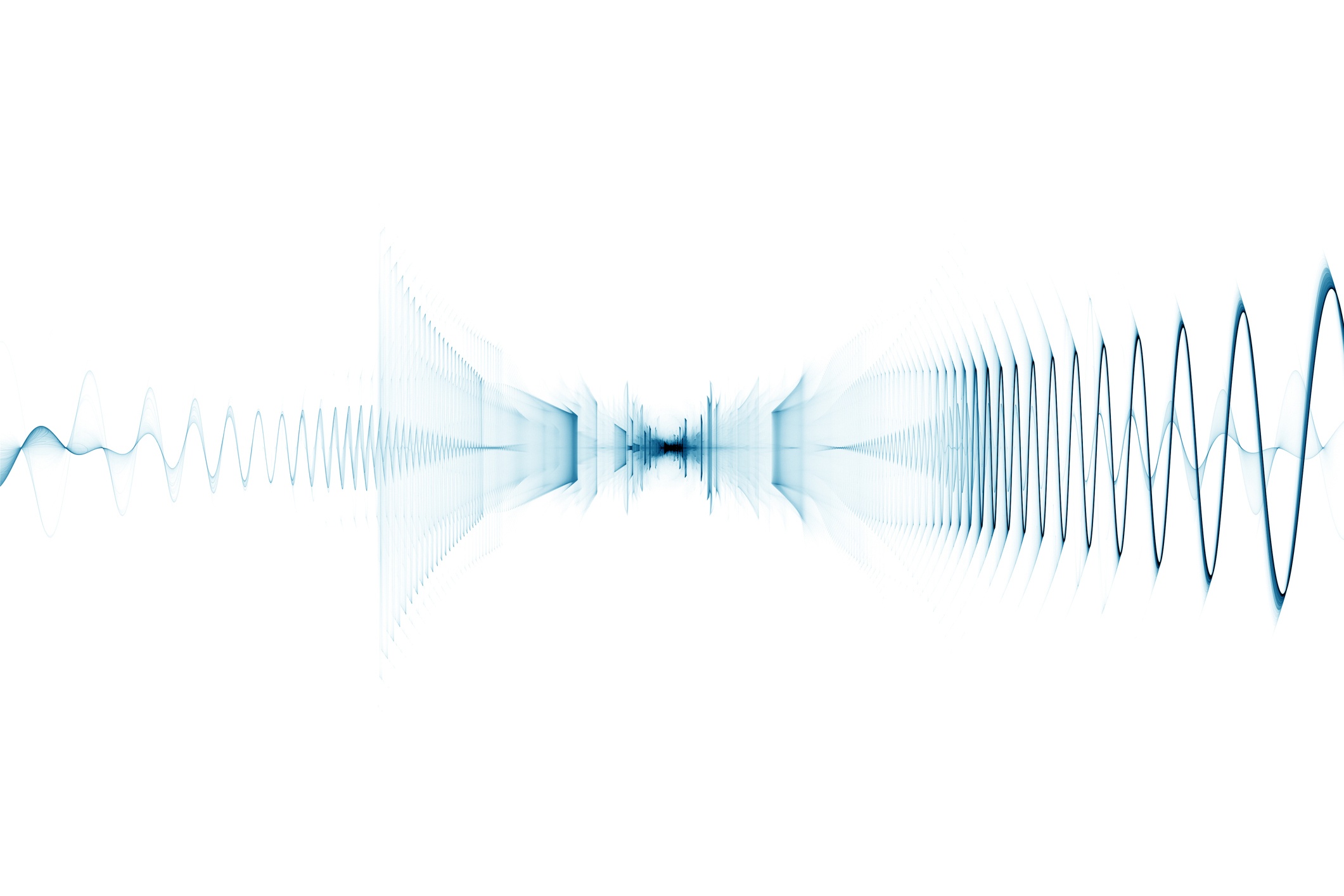 There are a lot of moving parts involved in building a successful marketing campaign, and if any one of those parts is managed poorly, it can throw off your end results. Frequency is one of the most important elements — reaching your target audience enough times to make an impact.
There's no cut and dry answer to how often a consumer needs to hear a message in order for it to influence or inspire their purchase decision, but it's universally accepted that they need to hear it more than once. Reach them a few times, and they might start to recognize your brand. Reach them more often with a consistent message, and it will begin to permeate. And with optimal frequency, they'll not only hear your message — they'll remember it and follow through on the call to action. But how do you get there?
The Secret to Optimal Frequency: One Consistent Message, Multiple Media Channels
In today's world where consumers are exposed to thousands of marketing messages every day, your brand needs to leverage more than one medium to reach your target audience. The two core rules of marketing — "be where your customers are" and "always be consistent" — necessitate using those channels to spread the same marketing message.
Consumers engage with different media in distinct ways throughout their day, so with the right strategy, a targeted message can intersect with them multiple times and build mental real estate. For instance, your audience may hear radio advertising on their commute to work, but are exposed to magazine advertising while relaxing after dinner. If you target your audience using both channels, they'll be exposed to your message in two ways instead of just one. When the message is consistent and deployed strategically, it builds up your frequency in meaningful ways.
Our Formula for Effective Frequency = Radio + Magazine
As we've discussed in previous posts, radio and magazine are both powerful tools that can be used together to achieve great results and maximize your ROI. Here's how:
1. Target the Same Audience.
Despite the fact that both magazine and radio are high-reach media, each can be effectively targeted to put your message in front of your specific audience, whether you're trying to reach retired adults, business owners, or a particular community group. Be sure to develop a complete profile of your target audience, and then select your radio station(s) and magazine(s) based on the station listener profiles and magazine readership information. You'll be able to adapt the same marketing message for each medium to reach your target audience.
2. Reinforce the Message.
Even though the execution of a radio spot and a magazine ad yield fundamentally different results — one appealing to the ears, the other to the eyes — your radio and magazine ads can and should work together, feel the same, and support each other.
In a recent campaign for one of our clients, Jefferson City Autoplex, we developed radio and magazine ads featuring the same core message and creative concept. In both, a man out fishing who snags a shoe perfectly encapsulates the idea of not always getting what you want. Click to listen to the audio ad about our fisherman's dashed hopes — and the creative twist that customers can get what they want with Jefferson City Autoplex. The magazine ad provides the visual complement to the voices and sound effects of the radio spot. They complement one another as parts of the same whole, engaging different parts of the brain and fleshing out the narrative as an experience.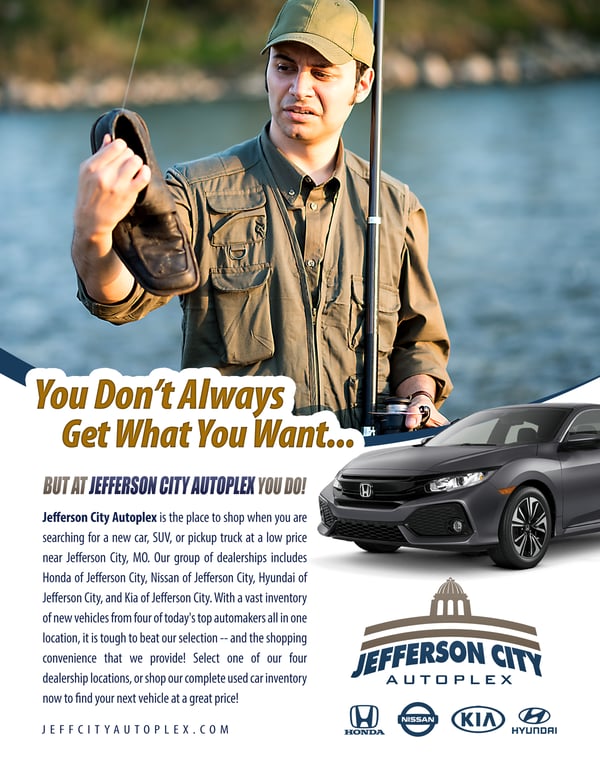 3. Be Everywhere.
Having your ads in your target audience's favorite magazines and on their favorite radio stations can help it seem like your brand is everywhere, which lends itself to keeping your brand top-of-mind. Magazines with your ad are on their desk at home or work, creating a steady presence for weeks or months. Meanwhile, radio reaches consumers while they're on the go. Each medium complements the other to amplify your brand presence and marketing message.
At Zimmer Radio & Marketing Group, we've seen firsthand just how powerful using radio and magazine advertising together in an integrated strategy can be. That's why our Creative Services team can provide focused expertise in print magazines and radio advertising, all while working under one roof to provide customized solutions for our clients.
To learn more about how we can help your brand achieve optimal frequency, contact us today.