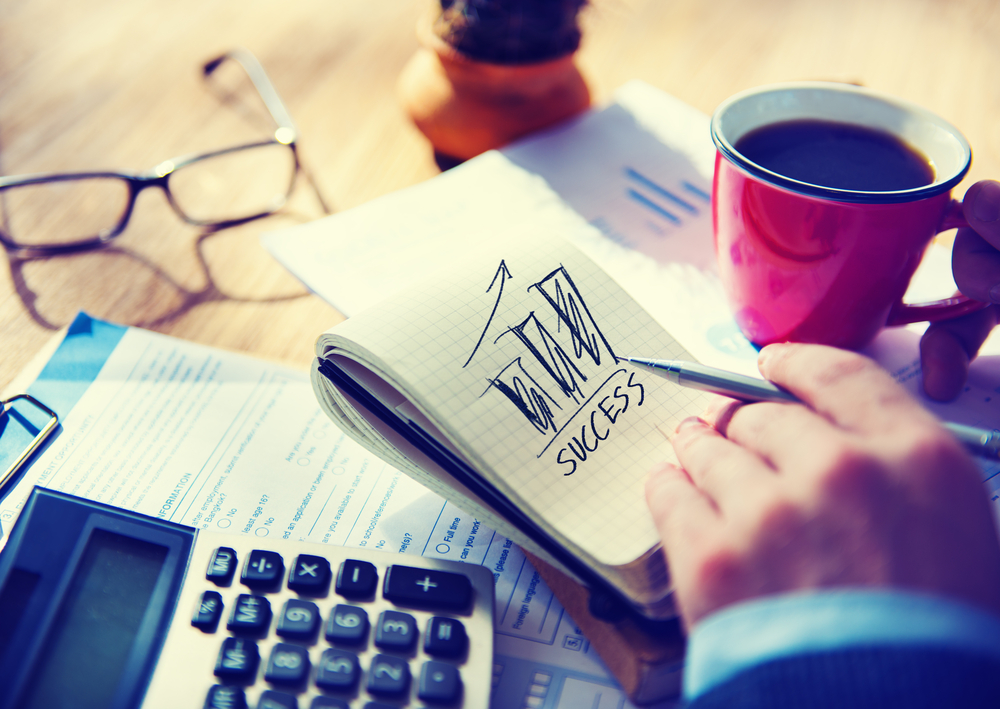 In today's global economy, approximately two-thirds of businesses survive the first two years, half of all businesses make it to five years, and only a third succeed to 10 years or more. That being said, if your business has survived several years of ongoing success, it's certainly something to celebrate! However, with your continued business growth, you may start to believe you've reached every customer possible and the available leads are slim. As a result, your focus is on retaining current clients rather than hunting for new ones, in order to maintain the status quo.
Of course, deep down you know that there have to be new customers out there, but you simply aren't sure how to reach them. Fortunately, you are right. Today, we're proposing the solution to maintaining business growth when you're already successful: invest in your people and your process.
Invest in Your People
On top of quality products and services and strategic decisions, your employees are the reason for any business growth you have enjoyed. The reality is that without their dedication and focus on results, your company might have succumbed to failure during the first two years. To maintain business growth, companies must determine to invest in their people who are essentially the heartbeat of their business.
As you invest in your team's success, you are in turn investing in the overall success of your company. Employees who are rewarded and engaged professionally will help retain current customers and work to attract new ones. As employees speak highly of your company throughout the community, they act as word-of-mouth marketing for the business.
Research backs up these claims as a recent report showed that 69% of employees stated that they would work harder if they felt their efforts were better appreciated by leadership. In addition to recognition for a job well done, here are some other ways that businesses can further invest in their people.
Foster Leadership
An estimated 67% of Millennials state that they would leave their current position if the job lacks growth opportunities and avenues for leadership development. As the leader of your company, it is your responsibility to build future leaders to help maintain business growth. Invest in a leadership program that grooms employees for higher roles through educational opportunities, such as workshops.
Improve Employee Incentives
Employees who feel valued perform at a much higher level. Show your employees you appreciate their efforts by improving your company incentives. Employees who are appreciated and rewarded often enjoy incentives such as quality health care, educational stipends, paid time off and holidays, maternity and paternity leave, and top equipment and technology. To encourage employees to search for new customers and maintain current relationships, make sure that rewards match their work output.
Invest in Your Process
Although outbound marketing tactics may have helped your business get started, these strategies are becoming more and more outdated in today's digital world. It's possible that your business growth is stifled because your company is still relying heavily on marketing tactics, such as:
Cold calling
Buying lead lists
Newspaper advertising
Trade shows
Direct mail
While these tactics may have built the foundation of your company when there was no brand recognition, these strategies are now no longer the only option available for businesses seeking further growth. Now is the time to invest in a new marketing plan for continued business growth by utilizing inbound marketing strategies.
Inbound marketing techniques help customers be the ones to find your business. This is accomplished through the following content-focused methods:
Educating potential customers with frequent, informative blog posts
Educating potential customers with in-depth premium content, such as eBooks, infographics, whitepapers, podcasts, webinars, videos, and more
Improving your company's presence on search engines, such as Google
Engaging an audience on social media
Positioning your company as an industry expert through personalized email marketing
Instead of reaching out to unqualified leads, an inbound marketing strategy attracts qualified leads directly to businesses. This approach allows companies to have a continuous conversation with potential customers in all phases of the buyer's journey, all the way from the initial awareness phase to the final purchase. With outbound marketing, you must use multiple tactics to attract and retain a customer's attention, too often with poor results. On the other hand, inbound marketing allows the customer to reach out to your business on their time, meaning you have their full interest and attention each step of the way.
While you may believe you've tapped out all the possible customers in your market, it will not take long for an inbound marketing strategy to prove otherwise. As you continue to retain your current client base, invest in your marketing process to gain new, qualified leads through inbound marketing.
By focusing on your people and investing in new marketing processes, your successful company will reap the rewards of new customers as you continue to grow to all-new heights.