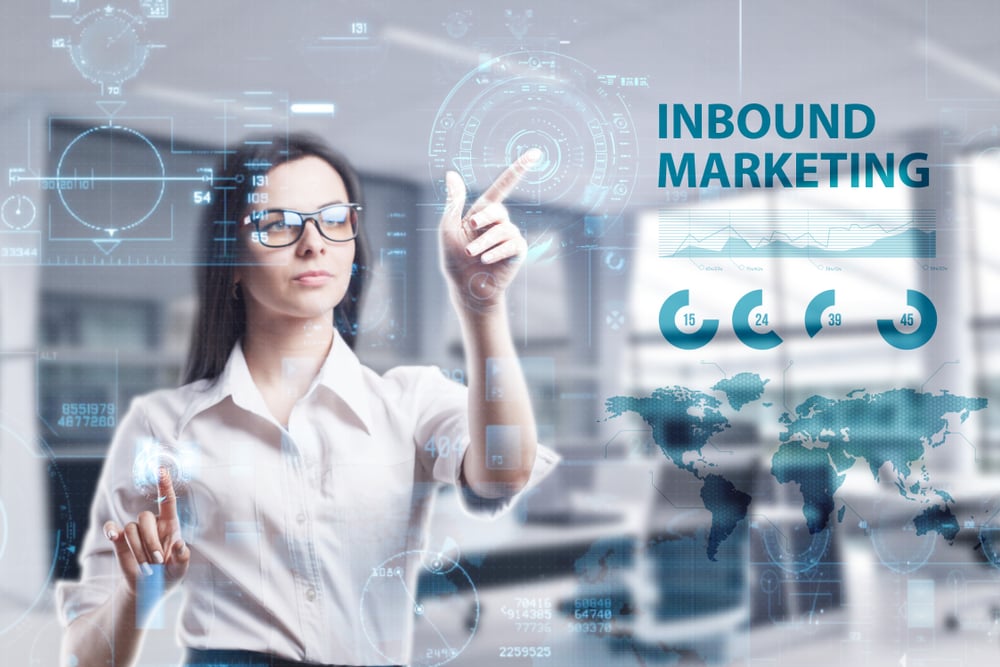 You may have heard the words "inbound marketing" tossed around, but you're not exactly sure what it means or how it works. Well today, we're here to tell you that the inbound methodology is the key to successfully marketing your business. Inbound marketing is a process of attracting, engaging, and delighting consumers via content, which in turn, results in businesses that provide value, build trust, and position themselves as thought leaders, or experts in their industry.
Inbound vs. Outbound Marketing
One of the main differences between inbound marketing and outbound marketing is that with inbound, all focus is placed on the consumer and the business' unique relationship with them. Outbound marketing is the more traditional approach that involves methods such as impersonal cold calling and does not place the consumer's personalized wants and needs as the central part of the story. By using the inbound methodology, businesses build trust and credibility, thus leading to significant momentum gained with consumers. According to HubSpot Academy, "Inbound marketing is about adding value at every stage in your customer's journey with you," from the initial awareness of their need to post-purchase.
The Three Components of Inbound Marketing
Inbound marketing consists of three components: attract, engage, and delight. These components allow for businesses to have a more human approach to marketing by focusing on building relationships with customers and prospects. This will ultimately allow your business to flourish and expand in ways never thought possible without inbound.
Step 1: Attract
The first step of the inbound methodology is to attract. It's important to note that businesses should seek to attract their target audience, or ideal customer. It would be a waste of time for everyone to come to your website as not everyone is interested in your products and services. You want hot leads who have a great possibility of becoming potential customers. Your business should publish creative ads, blogs, and video content that is designed to attract this specific target audience. The overarching goal of the attract stage is to attract the right lead.
Target persona research must be done in order to determine how your business will attract your niche group of ideal customers. Businesses must first determine who the right lead is, then publish the type of content that will best resonate with that audience. Doing so attracts leads from far and wide and gives businesses a chance to further engage and impress these consumers.
Step 2: Engage
The second step of the inbound methodology is to engage. This step helps businesses begin to foster relationships. By having conversations with prospects, you create genuine relationships with them. This involves sharing relevant content once your sales staff gets to know these consumers' unique needs. This type of communication can be done through email or online through bots, live chat, and messaging apps. While connecting with prospects, businesses must ensure that everything is standardized, meaning that everyone in the company is on the same page. No matter who a prospect talks to, you want to be confident that they will receive solid answers.
Businesses must engage leads by being attentive and keeping conversations extremely personalized. Encourage your sales and marketing staffs to empathize with the inbound leads who visit your website, as making consumers feel cared for is the key to securing their business in the future.
Step 3: Delight
The last step of the inbound marketing methodology is delight. According to HubSpot, you want to make sure your business is delivering the right information to the right person at the right time, every time. The delight stage is all about continuing to engage with consumers, even long after their final purchase. This creates happy customers who turn into brand ambassadors and send more customers your way.
Email and marketing automation, such as HubSpot's platform, truly comes in handy in this stage, as this provides a record of all conversations that have taken place and gives companies a chance to streamline communication while still keeping things personalized. Delighting customers means continuing to build off of past relational and experiential data, further communicating to customers that you know them, you understand their needs, and you are going to work with them to solve those.
Inbound marketing is proactive and it focuses solely on the needs of the consumer, making each step highly customized. Remember: the customer is the most important part of this whole process. The inbound marketing methodology works because its three stages are built upon that foundation. It attracts the right leads, engages with them in a personalized way throughout the process, and delights them with continuous support. That's something a simple cold call could never accomplish.