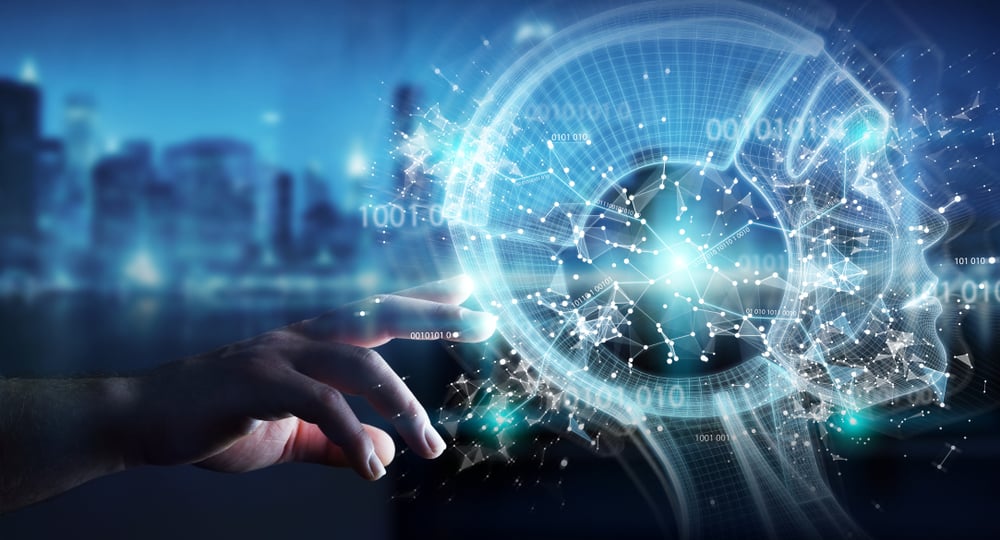 In recent years, digital marketing has become quite the buzzword. As this concept of online marketing has risen in popularity, businesses of all sizes and industries have put forth their best efforts at climbing to the top in the digital world. The good news about this recent shift is digital's ease of access: Virtually anyone can start up their own online marketing campaign; however, with such accessibility also comes some bad news: Standing out from the crowd can be next to impossible without strategic optimization.
But today, we're here to share that such optimization is possible! The solution? Inbound marketing. This method is the way of the future for digital marketing and it's designed to help businesses stand out as thought leaders, or experts, in their industries and generate quality leads that seamlessly convert into customers. We wholeheartedly believe that business who capitalize on inbound marketing will set themselves up for sustained success.
Inbound Marketing vs. Outbound Marketing
So, what is inbound marketing? And why is it so different than the marketing methods of the past? The purpose of inbound marketing is to generate positive experiences with your brand that draw users to optimized landing pages on your business' website. This is done by creating content and conversations that solve problems and offer value, driving qualified prospects to follow your brand.
In contrast, outbound marketing is more like traditional marketing. It offers a solution to the audience and waits for the consumer to choose to apply that solution to a given need. Think cold calls that involve a one-time introduction of a product or service that can solve a problem. These calls do not offer much in terms of education and personalized conversation and they end by waiting for prospects to decide whether or not they want to do business together. Oftentimes with outbound marketing, prospects are left feeling like "just another number," missing out on the personalized solutions they crave.
Inbound marketing is more proactive. With inbound, we recognize a customer pain point and offer a customized solution, then we continue the conversation by sharing even more valuable information to the prospect during their decision stage. This well-rounded marketing approach is so successful because it puts customers' needs above all else. It intricately optimizes the customer experience by attracting leads, engaging with them, then delighting them with highly personalized, continued support.
How Inbound Marketing Attracts, Engages, and Delights
So, now that we've covered the basic difference between inbound and outbound marketing, let's dive a little deeper into how inbound marketing attracts, engages, and delights, resulting in quality leads who are likely to convert into devoted customers.
Attract
The secret to inbound marketing is attracting not just any lead, but the "right" leads to your business' website. This means conducting comprehensive research to determine your business' target persona, or the ideal prospect you are looking to work with. After determining their needs and wants, relevant content is created to attract these specific consumers to your site at a time that is right. This means publishing content that touches on each stage of the buyer's journey, i.e. when these prospects are identifying their problems, deciding on solutions, and deciding who can best deliver those solutions.
Such content comes in the form of blogs, eBooks, videos, social media posts, and any other content that would attract ideal leads.
Engage
Now things get more personal. Once the right leads are attracted to your business' site, it's time to capture their contact information (using tools like forms, calls-to-action, and lead flows) and start meaningful, personalized conversations (using email, bots, live chat, or messaging apps). Advanced marketing automation tools keep these conversations going and keep detailed records of any progress made. As a result, leads become even more qualified as they are able to make more educated decisions on whether or not your business is the right fit for them.
Delight
The delight stage is about sustaining any progress that has been made. According to HubSpot, it's about continuing to deliver the right information to the right person at the right time, every time. Using a variety of smart content, like video and email marketing, businesses provide their leads with the kind of relevant information they want to see (and want to share with others!).
Because inbound marketing speaks to each phase of the customer experience, it creates powerful, lasting connections that convert leads into customers. Making your leads feel that you have listened to their concerns and engaged with them concerning their pain points is a great way to generate brand loyalty and be viewed as the thought leader of your industry. It's clear to see that inbound marketing is the unprecedented way of digital marketing's future.
Unsure about how to create inbound marketing content that attracts, engages, and delights with consumers? We're here to help!