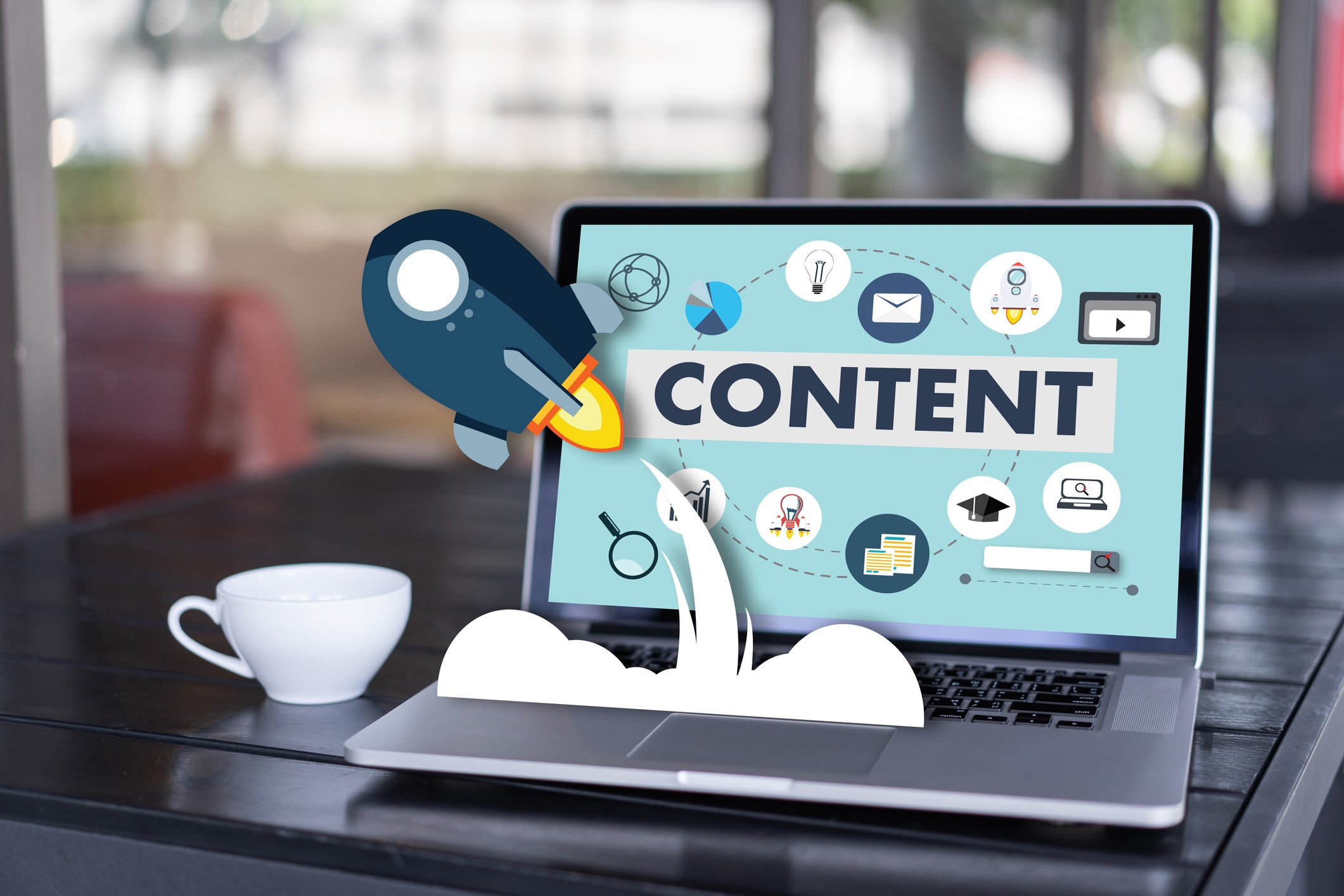 "Content is king" is a common phrase used by marketers today. And while it's not specific to content marketing, it's especially apt in this context. As defined by the Content Marketing Institute, this is "a strategic marketing approach focused on creating and distributing valuable, relevant, and consistent content to attract and retain a clearly defined audience - and, ultimately, to drive profitable customer action."
Content marketing plays a major role in attracting and engaging customers. 84% percent of people expect brands to create content that entertains, offers solutions and tells stories, according to the Meaningful Brands 2017 analysis. Furthermore, 70% of people would rather learn about a company through articles than advertisements.
Still not convinced? We've rounded up 10 reasons why an investment in content marketing can contribute to the success of your business.
1. Increases Visibility
Publishing fresh content regularly creates multiple opportunities to get your company's name in front of your target audience. Whether you're writing a blog post, recording a video or creating social media posts, consistent content marketing is the key to increased online visibility.
2. Pairs Well With Traditional Media
When combined with advertising channels like radio and magazine, marketers can see increased results from their content marketing campaigns. Businesses can place a radio ad to promote their latest eBook or mention their campaign in a local magazine. With the benefits that traditional media offer - like extended reach, improved recall and high ROI - adding them to your marketing mix will only enhance your content marketing strategy.
3. Cost-Effective
Content marketing is one of the most cost-effective digital marketing tactics, especially in terms of lead generation. For example, it generates roughly three times as many leads per dollar spent than paid search, according to a study by Kapost. It also has lower upfront costs and drives long-term benefits for businesses. For instance, one piece of content published to your website can drive traffic, engagement and conversions long after it was created - with no additional investment from you.
4. Levels The Playing Field
Content marketing involves fewer costs and can produce measurable results compared to other digital marketing solutions. This makes it an affordable - and equally powerful - marketing tactic for businesses of all sizes. With a comprehensive content marketing strategy, small businesses have the opportunity to compete with larger companies in their industry.
5. Drives Site Traffic
Want 97% more links to your website? This is exactly what happens when companies blog, according to Hubspot. But blogs are just one of many types of content that drive traffic. Other high-performing content types include videos, case studies, e-books, white papers, and social media posts. And considering that 86% of buyers conduct non-branded search queries, content marketing can help you rank high in search and, thereby, attract potential customers.
6. Supports Lead Generation
When generating leads for your business, the old adage "quality over quantity" rings true. But according to Curata, 74% of companies say that content marketing increases both the quantity and quality of their leads. Furthermore, having a blog can be an advantage for small businesses, which report 126% more lead growth than those that do not blog.
7. Drives Sales
If content marketing drives site traffic and qualified leads, then there's a good chance that it also drives sales. In fact, people rely heavily on content when making purchasing decisions: the average person consumes 11.4 pieces of content before making a purchase, according to Forrester, while 60% of people are inspired by content to seek out particular products.
8. Builds Trust And Loyalty
Relationships are an essential part of business success, and providing quality, value-driven content can help to facilitate meaningful relationships with new and existing customers. Research confirms this, as 82% of consumers feel more positive about a business after reading custom content, and 78% perceive relationships with companies that use custom content.
9. Reinforces Your Brand Identity
Done right, content marketing gives businesses the chance to establish a strong online presence while showcasing a compelling brand proposition. What makes your business different than the rest? Content marketing allows you to answer this question in a way that best resonates with your target audience.
10. Generates Social Engagement
"Likes" and "shares" are the currency of a successful social media strategy. And when you produce consistent, quality content, people will want to engage with your content in a number of ways. In doing so, they'll likely become more than your customers, but also your advocates. And each piece of content that is shared can serve as an endorsement to their social community, which has proven to be one of the most influential forms of advertising.
One last thing to keep in mind? All content is not created equal. And just as good content can give your business a major boost, bad content - or no content at all - can have the opposite effect. Contact a content marketing partner like Zimmer Radio & Marketing Group to begin creating quality content that drives measurable results for your business.