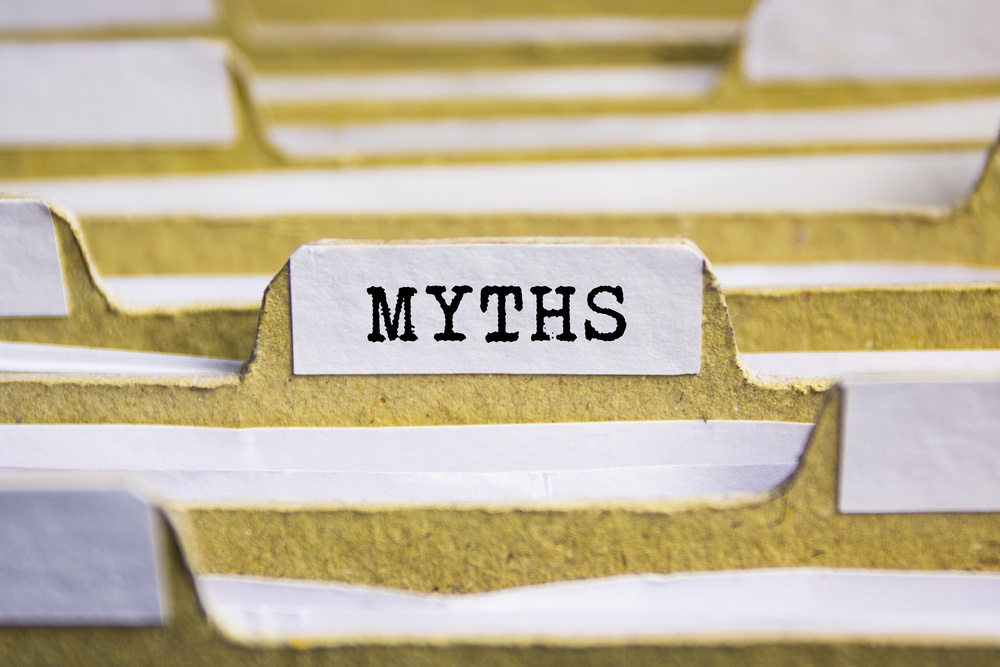 We recently discussed why magazines outperform newspaper ads. But magazines can do more than beat it's print counterpart. They also offer an edge that digital alone can't — even in this device-driven era. While that may surprise you, the truth is that magazines are timeless and effective marketing tools that continue to reach targeted audiences. That's why we're debunking a common myth regarding local magazine advertising.
The Myth: Our Digital Marketing Is So Effective, We Don't Need to Budget for Magazine
It's easy to understand the attraction to digital. It's pervasive, and it allows marketers to deliver ads to their audience no matter which device they're using. In fact, digital follows us around, both physically (via smartphones) and digitally (via re-targeting), as well as along our path to purchase. It can be hyper-targeted based on numerous factors, and it's reach has the potential to touch people worldwide.
For these reasons, many marketers choose to devote a large portion of their budget to digital marketing. Meanwhile, local magazine is often underutilized by marketers, and they typically under-invest when they do choose to market through that channel. As a result, it can be hard to determine whether magazine is as effective as digital, and marketers may decide not to include it in their budget.
How It's Busted
Magazine's audience is growing, according to The Association of Magazine Media (MPA). But there's other factors that speak strongly to the role local magazines play in advertising. We've selected a few to help you understand the value they offer within a larger strategy.
ROI
The MPA also highlighted a number of other advantages, including the fact that print media - particularly magazine - leads the way in building brand awareness, brand favorability, and purchase intent. They also noted that neuroscience shows that reading physical magazines drives more focus through sensory involvement. A report by Condé Nast Research & Insights even found that reading magazines bridges all age groups, including Millennials and Centennials.
Most importantly, though, magazine does some pretty heavy lifting for your bottom line. In a 2016 study from Nielsen Catalina Solutions (NCS), the media company revealed that the return on advertising spend (ROAS) for magazine was $3.94 for each dollar spent.
The Reading Experience
Part of the reason why magazines have so much impact is the way our brains process the experience. Reading on paper is slower and more deliberate, and offers far fewer distractions, like pop up ads, auto play videos, and general advertising clutter.
Local magazines add another layer to this with clean layouts and content that's easy to navigate. We've even found that readers who choose local magazines actually look for the ads inside; it's all a part of their reading experience, as well as the way they experience their community.
Retention and Recall
When you combine the elevated experience of reading a local magazine with the fact that readers are more focused while reading print, another important impact becomes clear. Local magazine readers will recall your ads more clearly, as well as retain your message and CTA for a longer period of time.
Not only does favorability and intent improve, but there will be no question about whether it was for you or your competitor. These readers are much more likely to seek out your brand, learn more, and take action.
New Opportunities
As we've mentioned, reading local magazines is an experience. That's due in large part to the fact that magazines don't just speak to topics — they speak to lifestyles. By targeting your audience and utilizing top-notch creative, you can truly speak to the community.
Take Zimmer's own local magazines, for example. PRIME magazine speaks directly to active Boomers, capturing their energy and interests with everything from games to editorial content about adventure traveling. Meanwhile, Inside Columbia, which has the highest market penetration for publications of its type in the US, hones in on community events, personal announcements like weddings and other celebrations, and the latest trends in local lifestyle, food, and fun.
Magazine and Digital Aren't Mutually Exclusive
To be clear, we are not saying you should give up digital in favor of local magazine advertising. Rather, we want to highlight the continuing importance of magazine in our hyper-digital world. We've discussed this before — both digital and magazine are two parts of our secret marketing recipe. Each medium intersects with your audience in different ways along their path to purchase, building up the frequency of your message and improving the impact of your calls-to-action.
Remember, younger generations are reading more than their elders did at the same age. What's more, retention and recall for magazines is better than most other media, and because ads are integral to the local magazine experience, readers pay more attention to them. Digital is a powerful tool, but magazine and digital are strongest when they work together as part of an integrated, cross-channel strategy. Don't undermine your results by under-investing (or failing to invest at all) in local magazine.