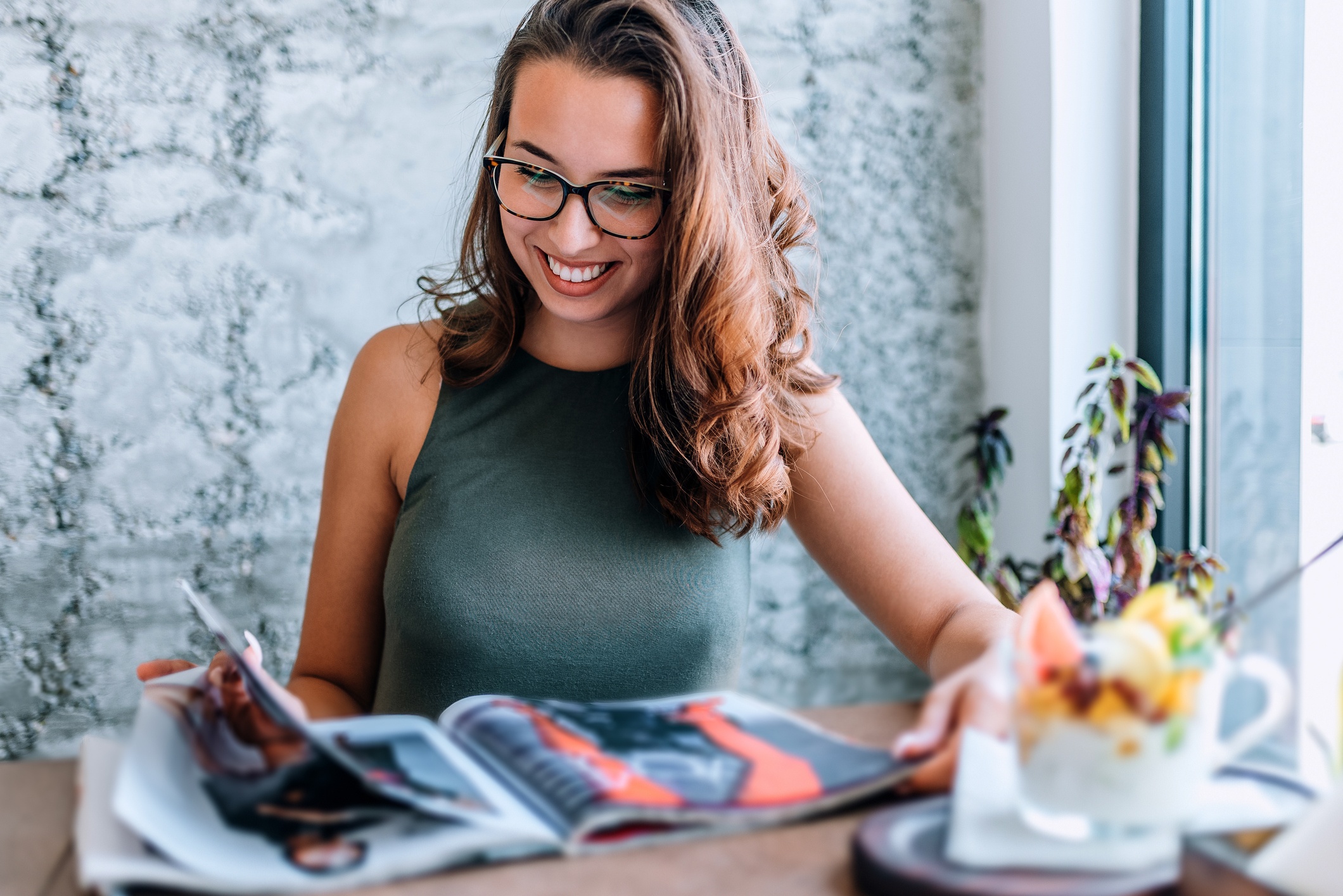 Print advertising can be an effective medium to include in your marketing strategy. In fact, a recent FedEx survey found that 4 out of 5 small business owners feel print helped them stand out from the competition. Other reports revealed that print ads have 70% higher recall when compared to digital, while 82% of people trust print ads when making a purchase decision.
Despite the effectiveness of print advertising, all print isn't created equal. Both magazine and direct mail, for example, can be used to reach your target audience, but magazine offers unique benefits. While direct mail ads may reach more people depending on how far of a reach you are willing to pay for, magazine ads give you access to a more dedicated and engaged audience, helping you increase conversions and ROI. Therefore, it's important to clearly understand these differences in order to determine which channel is the best choice for your advertising strategy.
Magazine or Direct Mail Advertising: Which Is a Better Strategy?
Before launching your next advertising campaign, take some time to explore the differences between magazine advertising and direct mail advertising, as well as their benefits in terms of reach and customer engagement.
Magazines Reach Niche Audiences
When customers subscribe to a particular magazine, it's typically because it covers a single topic of interest. These magazines may focus on specific topics, like running, gardening, business, automobiles or beauty. However, others may feature broader topics, such as women's health or teen lifestyle. Zimmer's Inside Columbia Magazine, for example, features local events, lifestyle articles, a community calendar and more designed for the Columbia, MO, community. In either case, marketers can use magazine to deliver targeted ads to customers based on their subscriptions.

Conversely, most direct mail campaigns reach broader audiences, often targeting an entire area or zip code with a single offer. While this may help to expand your reach, you will also likely reach a large number of uninterested people. And according to a Marketing-GAP report, 55% of people listed "not interested in the product" as their reason for throwing direct mail away.
People Consume Magazine More Than Direct Mail
Direct mail is experiencing an uptick in reach and response rates, according to DMA research. Yet, almost half of all direct mail advertisements are discarded before recipients have the chance to learn about your product or offer. Direct mail typically falls into the "junk mail" category in most households, and 44% of junk mail is thrown away unopened.
Magazines, however, are still a popular pastime for many Americans, according to a Freeport Press survey. Findings revealed that more than 35% of people spend up to 30 minutes with one print magazine, while nearly 18% spend up to 60 minutes. More notably, the top 25 print magazines reach more adults and teens than the top 25 prime-time TV programs. This gives marketers more opportunity to get in front of their target audience, as well as build brand trust through association with customers' favorite magazine.
Magazines Capture Your Audience's Attention
Let's face it: direct mail design often fails at standing out and capturing a customer's attention from a pile of mail. The ads often contain too much information, outdated designs and conflicting colors, which can cause recipients to lose interest in your product or offer.
Magazine ads, on the other hand, are typically created by a professional designer and they're more creative and sleeker by nature. Ads are also printed on paper with a glossy finish that improves the image quality. With a memorable design and targeted message, magazine can help your brand flourish.
Magazine Drives Brand Awareness
Another significant difference between magazine and direct mail advertising is the ad objective. Direct mail relies on an actual call-to-action to drive direct responses and measure success, while magazine advertising is focused more on driving awareness for brands. This means that magazine is more focused on building relationships with your audience rather than simply selling to them.
It can take up to 18-20 touchpoints to reach a customer for the first time, according to Compu-Mail. And delivering an offer to customers via direct mail before "warming" them up can deter them from further engaging with you and negatively impact your campaign effectiveness.
Consider Magazine for Your Next Advertising Campaign
Magazine and direct mail advertising are similar in some ways, but they differ in their ability to reach and engage your customers. Magazine can offer a range of benefits in certain areas - such as targeting, awareness and creative design - in which direct mail advertising may fall short. This doesn't mean that direct mail can't be an effective channel; it just means that you should consider the limitations and further explore your print options in order to reach your marketing goals.
To get started with magazine in mid-Missouri, consider advertising in local magazines, like Zimmer's Inside Columbia publications, to reach a dedicated and passionate audience.