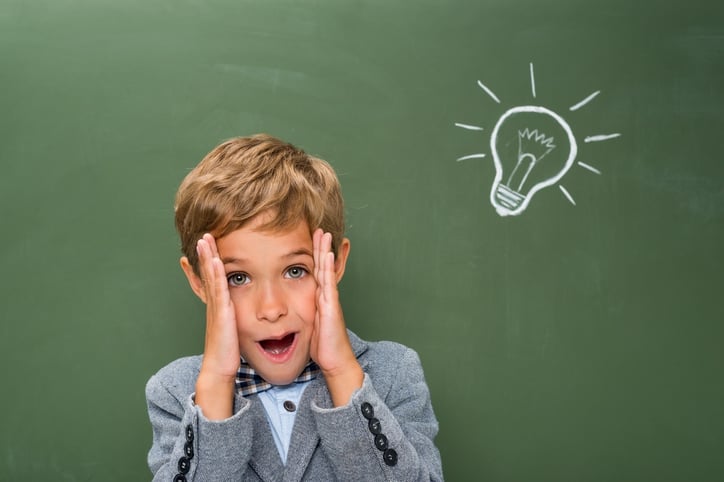 Overall, 2017 was a great year for business! The economy has been booming (and is continuing to trend upward). The stock market has reached all-time highs. Unemployment rates have dropped. And with all of these positive statistics, business owners' confidence has also risen to new heights.
Before we say our final goodbyes to this fruitful year, we're taking a moment to reflect upon all that 2017 has taught us as a business. Does your business identify with any of these same revelations?
1. Radio is still a powerhouse.
2017 proved that radio is still a relevant and effective advertising medium. Statistics repeatedly attest to the fact that traditional radio soundly beats out its digital competition. Just take a look at this infographic which compares radio's reach with that of Pandora and Spotify. Or, take a look at another infographic, which shows how radio fairs in contrast to television advertising. *Spoiler alert: Radio's overall reach, both within the general population and within the Millennial generation, is significantly greater, proving that traditional radio will continue to remain an advertising force to be reckoned with in the years to come.
2. Radio + Print = The Dream Team!
2017 was an exciting time for our business! We started off the year by purchasing three reputable, local publications: Inside Columbia Magazine, Prime Magazine, and CEO Magazine, providing our clients with even more avenues for showcasing their businesses!
This year, we were witness to the fact that combining print advertising with radio advertising allows for brands to reinforce their campaign message and streamline it across media platforms, while still focusing on what works best for each channel. By using consistent messaging in both radio and print ads, not only is overall reach doubled, but business' ads become even more memorable and hard to forget.
3. Traditional advertising is the backbone of digital advertising.
There is no denying that the world of digital is hot and exciting! But one of the most noticeable lessons we're taking away from 2017 is the fact that digital advertising works best with traditional advertising at its core.
Traditional media generates trust, loyalty, longevity, and memorability. This makes traditional advertising mediums, such as radio and print, the best platforms for building a successful and trustworthy brand. Once a brand is established via these traditional mediums, digital mediums add flare that supports the already-established brand name. Businesses must then strive to be a consistent voice in their community by continuing to advertise on these traditional mediums.
Looking to add some digital to your traditional advertising? Look no further than Zimmer because we provide both! See a comprehensive list of our digital services here.
4. Social media isn't (exactly) free anymore.
So, social media is free in the sense that anyone can create an account and post to their heart's content. However, 2017 showed us that businesses who are looking to make a significant impact must put their money where their mouth is. That is, they must boost their posts and target said posts to their desired demographics.
We have also learned that Facebook and Instagram play "favorites." They like posts that fit into their mold and reward those that do by making them appear in more timelines. In order for businesses to make a lasting impression and generate engagement on social media, they must adapt to these platforms' algorithms accordingly. They must also be willing to test out new features, such as stories, reactions, and polls. Want some help navigating through the world of social media? Check out the services we provide here.
5. Artificial intelligence isn't coming. It's here!
Cue Will Smith taking down the rogue machines in iRobot. Well, not really. These are software bots and 2017 demonstrated that they come in peace. For example, Facebook Messenger employed artificial intelligence in more than 300 million business exchanges this year! This practice freed up the hands of customer service employees across the globe and significantly improved overall customer satisfaction. 2017 taught us that this practice is here to stay and that we shouldn't be leery of it…we should welcome it with open arms!
6. Millennials are now half of the workforce.
As of 2017, the Millennial generation makes up close to half of the working population, so it's truly time for older generations to put aside differences and show them respect. It's also important to note that Millennial behavior patterns are the driving force being many of the marketing tactics that all businesses must strive to employ (see social media, for instance). Businesses must be flexible and willing to learn from these talented and insightful individuals.
7. Choose your words wisely!
Of course, this has always been an expected business behavior; however, in 2017, it seems that people's sensitivities have significantly grown and the definition of "offensive behavior" has become blurred. Whether you agree with these mindsets or not, it's important to strive to keep your business free from controversy. Be sure to steer clear of overtly insensitive topics in your business' marketing.
Side note: We're not saying that you can prevent everyone from becoming offended (that's impossible!) and we're definitely not saying to stop taking risks with your marketing creative, but we are simply suggesting that your business take a step back and objectively view all of your marketing practices from the average customer's point of view.
We are extremely thankful for all of the lessons we have gleaned from 2017 and we're looking forward to growing (and of course, helping our clients grow!) in 2018!