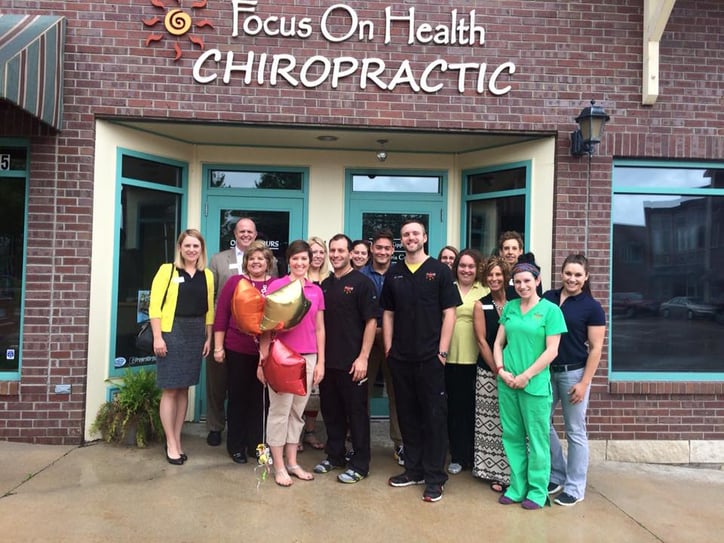 In this series, we will explore the business stories behind local Mid-Missouri radio advertisements. Zimmer Radio & Marketing Group sat down with a handful of businesses, and their owners, to learn more about the successes each has achieved, as well as the important marketing lessons learned throughout the branding process.
Your Name:
Krista Kippenberger
Job Title:
Owner
Company Name:
Focus on Health Chiropractic
How long have you been using Zimmer radio?
4 years
Tell us about your experience with radio. What specifically have you done? What kind of results have you gotten? What has the process been like?
Radio has been an excellent addition to our marketing strategies. Zimmer Radio & Marketing Group has been very flexible with us in letting us start with what we could afford and gradually build up. When we signed up with Zimmer, it was awesome to know how many other things they involve your business in. A few of the events we have loved are: Happy Hours, where we got to network with other business owners; Ladies Night events, to get us in front of potential patients; and digital promotions, where we got leads for our business. We also added a jingle in our second year and it is amazing how many people in the community can sing our jingle to me! It's much more than radio!
What is one thing you misunderstood before, or how has your opinion changed in regards to radio advertising?
The one thing I misunderstood was what channel to advertise on. When we started, we were on a station I never listen to, but Zimmer Radio & Marketing Group helped me to understand that my target demographic was listening to that radio station and that's where we would get the greatest impact for our advertising dollars.
What is one piece of advice you would give to other marketers who are planning to, or are thinking about, using radio for their business?
Share your goals and strategies with Zimmer Radio & Marketing Group. They will help work up a plan that fits into your budget and help you get results. I love when I am at a community event and we are doing a screening and I ask people if they have heard about us and they start singing the focus on health jingle to me. They have heard of us and now I can get them in the door easier than if they had never heard of us before.