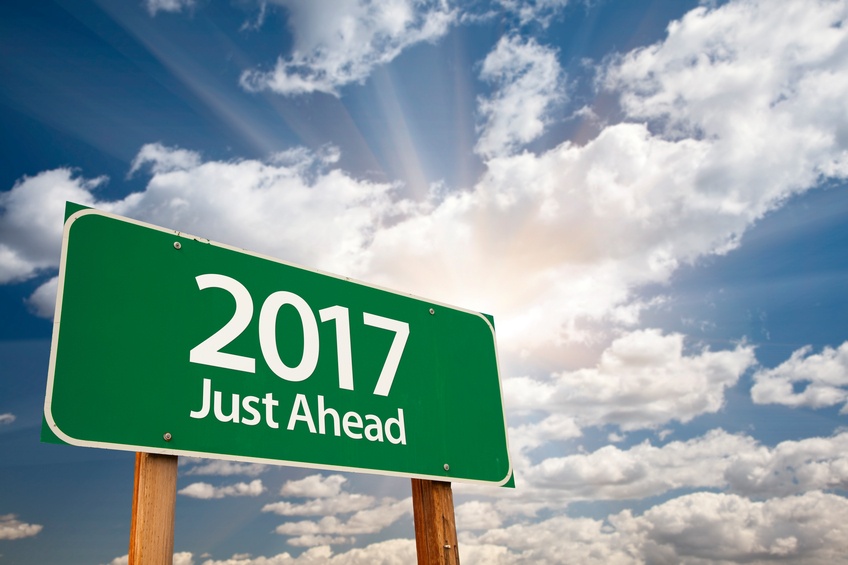 The end of autumn is upon us, and before long, we'll be ringing in 2017 as the new year. It's time to start developing your marketing strategy for the upcoming year, and that means taking a good look at the trends that are building meaningful momentum and are turning into the marketing musts for 2017. Below we've listed our top five tactics to help start a successful year.
Influencer Marketing
Influencers have been key to strong social marketing strategies for some time now, but they'll become even more important in 2017 thanks to the growing number of consumers who block ads. Nearly a third of all Internet users will be using desktop ad blockers next year, double the number from 2014, and of mobile users, ad blocking will grow by more than 62% just in 2016.
Conversely, social review sites have become more important — about 88% of consumers trusted an online review as much as a personal recommendation as of 2015 — and therein lies a hint about the real power influencers will have over consumer audiences. Marketing-induced word of mouth is extremely powerful, generating nearly twice the sales of paid advertising and a 37% higher retention rate, while it costs relatively little to achieve, at least for now. You can build brand advocates among consumers or spend more to utilize celebrity influencers, but either way, their promotion of your brand needs to be natural and conversational to engage with users as native advertising.
Video Marketing
We don't need to tell you that video is already very important; after all, 87% of online marketers and 96% of B2B marketers are already making use of video advertising. But what you might not realize is that 80% of users recall video ads from the last 30 days, and 90% say they are instrumental in their decision process. In fact, by 2017, 74% of all traffic will be video, and while 46% of users will take some kind of action after viewing a video, 64% of users are more likely to buy a product online. These stats are only the tip of the iceberg regarding the ROI of video, which is why 65% of marketers are planning to increase their mobile ad spend to account for video. The question is whether your company will be trailing after them or be a leader.
Social Media Advertising
It might be tempting to think Influencer Advertising is all you need to worry about in the social media landscape, but you have to remember that the social media platforms are continuing to evolve as well. About 16% of all digital adspend (or about $36 billion) will be allocated to social network advertising in 2017, but this won't be limited to the typical in-feed banner ads you might be thinking of. Social commerce — i.e., a third-party company selling products within the context of a native social media experience and on that social platform — is on the rise with solid sales numbers to justify it. For example, Facebook represents the majority of social commerce orders (85%) with a solid $55 order value. Polyvore and Instagram both represent a smaller number of order but a larger order value at $66.75 and $60 respectively. This is facilitated by thumb-stopping content and in-ad, in-app buy buttons that create a frictionless experience end-to-end.
Radio Advertising
We've mentioned before that your marketing will suffer in 2017 if you don't take full advantage of radio advertising. However, it bears repeating that radio plays well with digital in general (average lift of 23% combining radio with online) and social in particular. It's true that the way people listen to radio has changed, but that's done nothing to diminish its reach; in fact, 91% of consumers (including younger generations) prefer having a classic AM/FM radio in their car. Radio represents a bold way to tell your brand story and can play an important role in a greater omnichannel strategy.
Omnichannel and Cross-device Advertising
About 80% of Americans carry a smartphone, but tend to be connected through five different devices. By the end of 2016, a quarter of Americans will add another type of device to that list: Wearable devices. All of this is without considering the individual channels they'll use on each device (whether it's your app or your Facebook Page) in addition to non-digital channels like TV and radio. Yet consumers expect an increasingly frictionless experience, including your brand's ability to recognize them no matter what device or channel they use. Your strategy will need to take this level of integration into account to adequately target or retarget them with personalized ads that are relevant to their interests and behaviors.
As 2016 rolls closer to coming to a close, it's time to develop your strategy for the coming year. Tapping into these marketing musts for 2017 will get you started on the right foot and help ensure that you're positioned with the right tools and budget at your disposal.