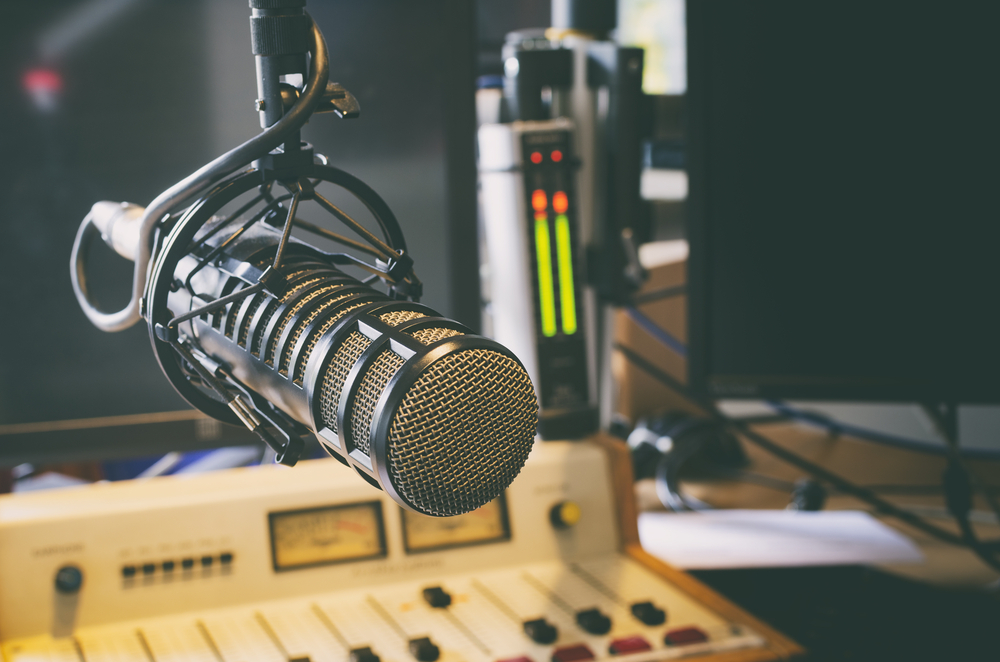 Research shows that radio continues to be strong in a world filled with new media. According to Nielsen, the leading source in data analytics for U.S. entertainment consumption, 93% of U.S. adults tune in to their radio every week. Nielsen also reports that "the percentage of Americans aged 12 and older listening to broadcast radio on a weekly basis has stayed relatively steady from 1970 to today." Even with all of the technology that has evolved since 1970, it is clear that radio is still vital to marketers.
Veteran radio advertisers know these statistics, which is why they have stayed faithful to this marketing method for years; however, even the most experienced advertisers still need to recall the basic fundamentals from time to time. The following five keys to radio advertising success are meant to serve as reminders to veteran radio advertising businesses.
Simplicity
After years of developing and creating radio ads, businesses may be tempted to "spice things up" and potentially over-complicate the process; however, simplicity truly is key to effective advertising. Radio ads should deliver a simple-yet-powerful message with a strongly persuasive call-to-action. A simple, clear, and easy-to-understand message will also help avoid losing potential new customers because of information overload. Your radio advertisements should consistently "get to the point," no matter how many listeners already know the basics of your business.
Consistency
This is a timeless concept that applies not only to marketing rookies but also to seasoned veterans who may feel the pressure to reinvigorate their brands. The goal is to remain a consistent presence in your customers' day-to-day lives. Recall that consistency is a key part of BrandsFormation's four step marketing system.
Similar to the movie "Groundhog Day," your customers should be accustomed to hearing your advertisement every morning during their commute. Without this repetition, they could forget the existence of your company and assume that it is doing poorly. Possibly worse is that your customers might think a new company has stolen your market share by picking up your dropped radio spot. Never abandon your brand loyalists!
Embrace Change
Don't let the veteran status of radio itself fool you: Radio is changing at what feels like warp speed. This is encouraging as it only means that there are even more opportunities to branch out and reach even more potential customers. Now is a good time to check in with your media and radio partner team to update your marketing approach. Perhaps, it's a good time to also come up with new creative content.
Strategize
At Zimmer, we believe that radio advertising will never work without an effective strategy and a well-crafted strategy-based message. A reputable marketing team should understand this and keep even the most veteran advertisers sticking to their underlying marketing strategies. One of the benefits of radio advertising is being able to customize for every client, budget, and audience. Working with your media partner is an efficient way to develop an ideal plan for your needs.
Continue Your Success with Integrated Mediums
Integrated marketing is a concept that we consistently preach to both our first-time advertisers as well as our veterans. We believe that the "secret marketing recipe" for success is a powerful combination of radio, magazine, and digital advertising channels. Utilizing different formats can provide a reliable outcome that can leave businesses feeling confident about obtaining positive ROI.
Here are our thoughts on each of the marketing mediums we provide.
Radio
As we stated above, radio reaches 93% of adults in the U.S each week—most of whom are repeat listeners. Best of all, radio provides a commanding ROI.
Magazine
Magazine advertising's longevity is still relevant, as this medium continues to maintain a loyal following of readers. According to a 2017 survey from MarketingSherpa, 82% of consumers trust print ads in magazines more than any other format.
Digital
At Zimmer, digital advertising does not have to be considered murky and unpredictable, as our digital services provide reliable tracking metrics. We offer an array of digital services that veteran radio advertisers can seamlessly add to their marketing portfolio, including: website design and development, geofencing, targeted display, SEM, logo design, digital promotions, social media, blog writing, and more.
It is important for even the most experienced, veteran radio advertiser to remember the fundamentals. Advertisements must be simple and straightforward with a consistent theme and an effective strategy-based message woven throughout. Veteran advertisers must also embrace the ever-changing world of marketing and eagerly adopt new mediums, such as print and digital options, into their marketing mix. Adhering to these basic principles will yield continued success for years to come.