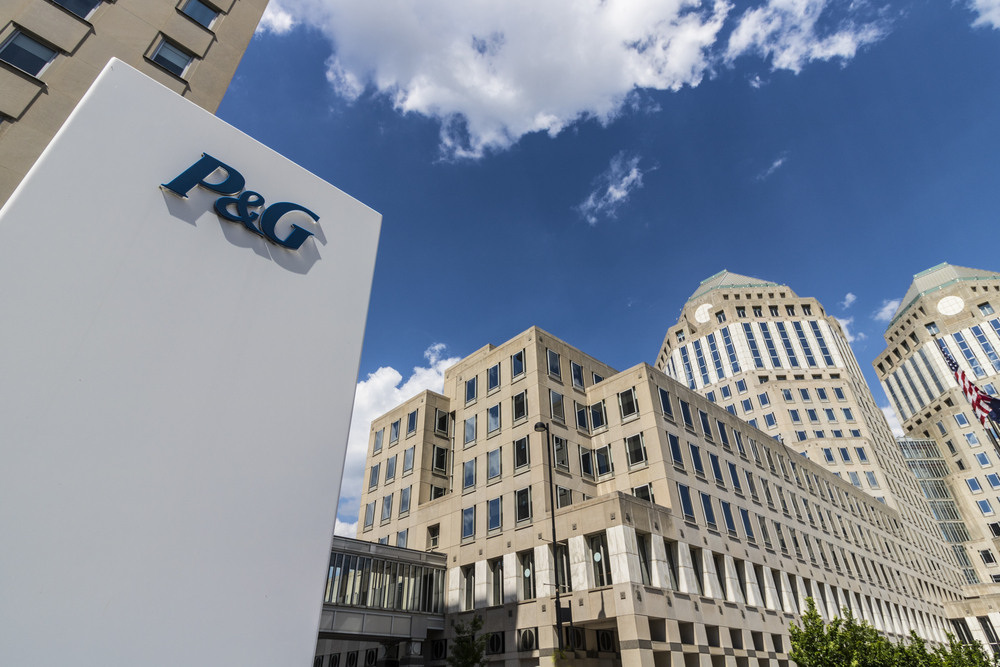 It's no secret that at Zimmer Radio & Marketing Group, we believe in the power of digital marketing. That's why we offer clients an extensive array of digital services, including website design, digital targeting services, and social media management. We understand that such an all-encompassing, integrated marketing approach ensures our clients will receive the best results available.
However, it's also important to recognize that digital marketing alone is not enough to amplify a brand. This is evident in the fact that combining a digital marketing strategy with traditional marketing efforts, such as radio advertising, is proven to increase brand recall by 4.5 times.
Today, most successful brands use digital marketing in one form or another, making digital advertising a seemingly necessary component of any successful marketing strategy. However, for brands to achieve the ultimate success, supplementing with traditional marketing is still vital.
Why Radio Advertising Is Still Relevant
In 2019, you may wonder why big businesses still advertise on the radio. Targeted digital marketing tactics allow brands to advertise directly to their intended demographic and utilize interactive features. Yet even while that may be true, radio ad spending is still skyrocketing, reaching an astounding $16 billion by 2021.
Some of today's biggest businesses, including Procter & Gamble, are embracing radio advertising's effectiveness and investing heavily in the platform. In 2018, Procter & Gamble grew increasingly frustrated with the rigidness of digital marketing and wanted to reach a broader audience. In fact, a company executive even mentioned, "...CPG giants have grown frustrated by narrow digital-ad targeting. P&G wants to speak to everyone...."
After battling lackluster online advertising results, the company realized it needed to speak to the masses rather than tailoring digital ads to specific segments. With approximately 93% of Americans tuning into the radio each week, radio advertising was the perfect avenue to reach this widespread audience.
As a result, Procter & Gamble decreased its overall digital advertising budget by $200 million and turned to radio advertising. From 2017 to 2018, Procter & Gamble increased its radio advertising spend by 4.7% and is on track to become 2019's top radio advertiser. How did such a shift turn out for the business? After investing in radio, the company boasted the strongest quarterly sales growth in five years!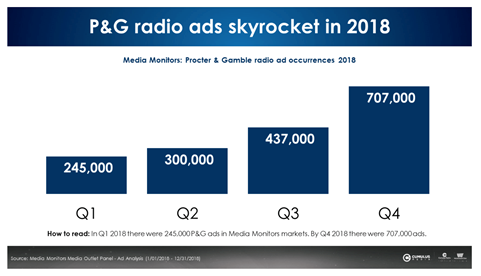 The Benefits of Traditional Advertising
So, why did a booming business like Procter & Gamble reap so many rewards from combining their digital advertising efforts with additional traditional advertising? Here are a few of the tangible benefits that traditional advertising mediums, such as radio advertising, bring to the table.
Loyal Audiences
Radio audiences are truly loyal to their choice of local and commercial stations. When you advertise on those stations, you build a loyal relationship between your brand and the consumer. On the contrary, it's difficult to garner continuous audience loyalty through digital advertising due to the fast-paced nature of most online platforms.
A Trusted Medium
Did you know that 8 out of 10 consumers state they still trust traditional media? Because of the somewhat invasive nature of digital advertising tactics, such as pop-up ads, along with the abundance of online ads, more and more people prefer to trust traditional media over digital advertising. By aligning your brand with traditional mediums such as radio advertising, you show customers that they can trust your message and your business overall.
Brand Recall
Do you remember the last YouTube ad you saw? What about the last banner ad? The truth is that the chances of your ability to recall this information are low. Now, think about radio ads you've heard over the years. Perhaps the ad told a funny story, used interesting sound effects, or included a catchy jingle. Radio advertising can tell a story and form a connection with consumers, unlike interruptive and fast-paced digital ads. As a result, consumers are better able to recall the brand and context of the radio ad. In fact, a Nielsen study found ad recall grew by 82% for those exposed to radio advertising.
A Long-Term Advertising Solution
Radio advertising consistently produces high-performance results by its ability to evolve with the times. Since the 1920s, consumers have listened to the radio and continue to do so today. In fact, 90% of consumers ages 12 to 17 listen to the radio each week. Radio stations have adapted to the times by offering online streaming, providing targeted advertising through local content, and garnering a social media presence — allowing for a growing, ongoing audience through the years. For a long-term and results-focused marketing strategy, investing in radio advertising is simply a wise approach.
Digital Marketing + Radio Advertising = The Perfect Marketing Mix
Traditional mediums, such as radio advertising, are the perfect complement to a solid digital marketing strategy. While both avenues are effective on their own, together they create a dynamic marketing campaign. Take a page out of Procter & Gamble's book: Choose to expand your reach and exceed your marketing goals with an integrated digital advertising and radio advertising campaign. Who knows? Maybe someday, your company will join the ranks of one of the country's biggest businesses that we look to for solid marketing examples.