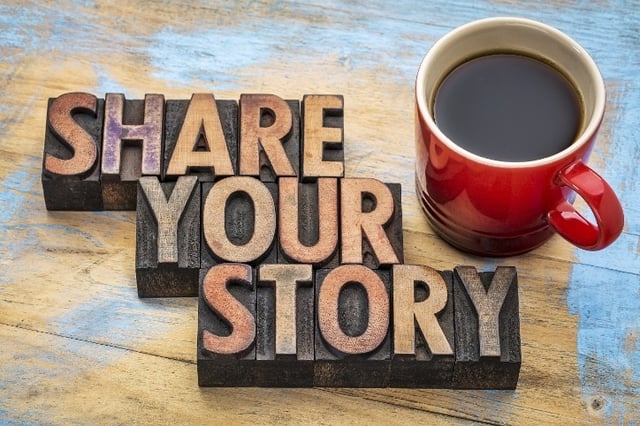 After detailing the crucial first step of The BrandsFormation™ System in our previous blog post, it's time to take things one step further and unpack the second phase of this proven branding system: Strategy-Based Message.
First, let's quickly recap the fundamentals of Part 1 – Strategy. Once it is understood that the primary goal of any local business should be to "own mental real estate," businesses can work toward claiming their place within the top three rungs of the "Ladder of Competition." This means that when a consumer thinks of your industry, your business' name will enter their mind (either 1st, 2nd, or 3rd) as a viable option.
If a business is serious about owning mental real estate and competing within their marketplace, they must set an effective strategy into place. In order to develop such a strategy, the following steps must be carefully implemented: 1.) Businesses must understand their competition in the marketplace; 2.) Businesses must determine their "Differentiating Idea," then prove it; 3.) Businesses must have a communications program in place. Only when a powerful strategy is fully developed should a business begin to share their selling message with prospective clients by dominating one advertising medium (or metaphorically, one cup).
So, let's take things one step further by revealing how a business can drive their carefully developed strategy into the minds of consumers. Before the marketing campaign begins, a business must first find a way to transform its strategy into a powerful and appealing Strategy-Based Message. In this step of The BrandsFormation™ System, businesses should add details and drama to their selling message that will cause future customers to pay attention and act. Having a strategy is imperative, but crafting it in such a way that it speaks to and appeals to prospective clients is key to capturing the interest of consumers. The most effective way to attain the perfect Strategy-Based Message for your business begins with finding and promoting your exclusive story.
Uncover Your Story
The goal of any Strategy-Based Message is connection. How will your business use its strategy to connect with and capture the minds of prospective clients? In order to effectively form this connection, your business must first uncover, then spread, its unique story. This story can be revealed by taking an objective look at the passions and values beneath your company's surface that can sometimes be taken for granted. These foundational ideas bring the distinctiveness of your business to light and will cause potential future customers to make critical, emotional connections with your brand.
Analyze the Competition's Stories
In order to finish crafting your business' Strategy-Based Message, it is crucial to analyze what others in your industry are saying. Ask questions such as: Who is currently on the ladder? How are they promoting their Strategy-Based Message? Are there any angles they are NOT utilizing that are open for attack? How can our business differentiate ourselves from others who claim to provide similar products and services? How will our business claim our place in the top three rungs of the "Ladder of Competition?"
Once these questions are answered, it is up to your business to confirm that its Strategy-Based Message will stand out from the rest by approaching things from a unique angle.
Save the Drama for your…Selling Message!
Once your business determines how it is set apart from the competition and bases its Strategy-Based Message around this, it is time to dramatize that message. This will further create an emotional connection to your brand and convince consumers that your business is their best choice. In order to generate this connection, your business must find innovative ways to add dramatic elements to its story.
Good stories (namely, humorous or sentimental ones) have proven track records of breaking down people's defenses because they carry an emotional appeal that consumers can empathize with. This is great news for businesses since emotions drive virtually all buying decisions. It is also important to keep in mind that while appealing to prospective clients' emotions, it is necessary to include logic in your Strategy-Based Message as well. This guarantees that once consumers are persuaded to purchase your products and services, they are also able to rationally justify their decision.
Once tasteful, dramatic elements are added to your business' Strategy-Based Message, it is finally time to blast it to the marketplace and begin dominating one advertising medium (cup) in a consistent and frequent manner. Check back for our next installment in this blog series, in which we reveal the next, crucial fundamental of The BrandsFormation™ System: Consistency.