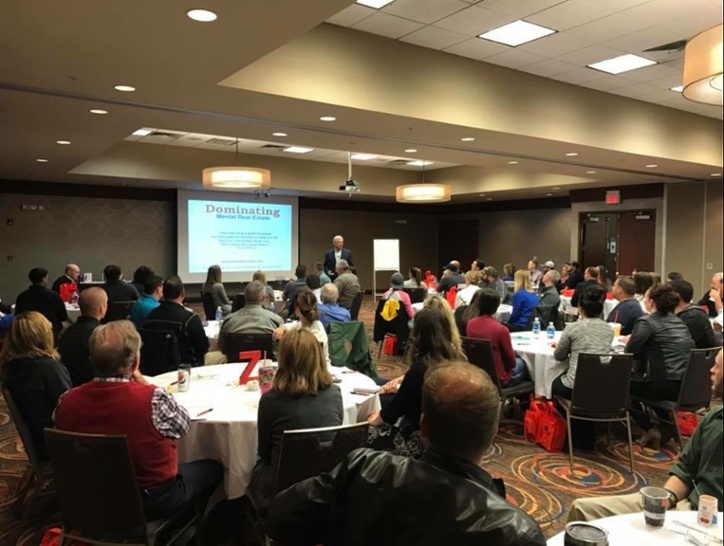 So, you just left the BrandsFormation™ seminar. Is your head spinning? Good! That means that your mind is already going to work, trying to decide just how to implement some of the life-changing advice discussed by branding expert, Chuck Mefford.
If you feel like the information was coming at you too fast to take extensive notes, or if you're concerned that you may have forgotten something already, feel free to take a look at our quick recap from one of our previous BrandsFormation™ seminars. (Note: this particular recap will not include the exclusive, new information that you received from today's seminar with Chuck. While the exact content in each seminar varies, this previous summary should cover some of the basics of the BrandsFormation™ system as a whole.)
What Comes Next?
Now that you've heard Chuck's branding advice, it's time to reflect on your own business. Is your current marketing generating positive results? Are all of your marketing efforts integrated into one, all-encompassing, cohesive format? Are you following a detailed and fool-proof system like the one Chuck recommends? Are you speaking to consumers' hearts? If not, and if there is any aspect of your business that could use some improvement in order to increase your overall net revenue, then why not give a time-tested, effective system, such as BrandsFormation™ a try?
To review, The BrandsFormation™ system includes the following four steps: 1. Strategy, 2. Strategy-Based Message, 3. Consistency, and 4. Dominant Frequency. Click to read a more in-depth analysis of each step.
Brand Marketing Workshops
We understand that the thought of implementing new marketing strategies can seem daunting, especially to hard-working business owners with an overabundance of responsibilities. This is where we come in!
At Zimmer Radio & Marketing Group, we strive to be our clients' trusted marketing advisors. We want to make the branding process as painless, yet as effective, as possible. That's why we are so passionate about our infamous brand marketing workshops. The goal of these workshops is to help business owners develop and identify a brand that is a true reflection of their vision and that will resonate with consumers.
What To Expect
A typical brand marketing workshop begins with a comprehensive assessment of everything that your business is presently doing, both in its current marketing tactics and general business practices. This evaluation provides us with the information we will need in order to conduct a workshop that is customized to the needs and goals of your business.
During this workshop, various staff members are invited to brainstorm together to allow for a wide range of perspectives and ideas. We frequently have sales managers, members of our creative services team, and digital marketing experts participate in our workshops.
To get an idea of what an average brainstorm session in one of our Brand Marketing Workshops is like, watch this video.
During the hour and a half to two hours that these workshops usually last, we will lead you through a variety of exercises outlining the most important steps for developing your brand. We do this by strategically working our way through the BrandsFormation™ system. Not only do we aim to help develop your unique brand, but we also strive to integrate all of your marketing into one cohesive unit for seamless consistency across all platforms. Once finished, you will leave with a clear and concise plan that is custom-designed to meet your company goals and transform your local business into a recognizable, household name.
Why do we offer this service? Because we are committed to developing and building relationships with businesses in the Mid-Missouri market. We want to see you succeed, grow and reach the goals you have outlined for your business!
Don't put off taking this crucial next step! Click the image below to schedule your business' own brand marketing workshop.