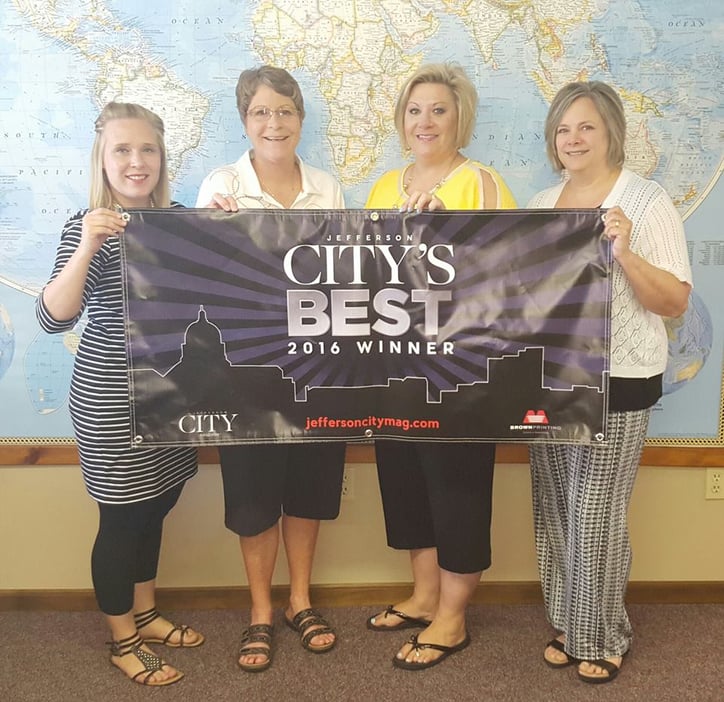 In this series, we will explore the business stories behind local Mid-Missouri radio advertisements. Zimmer Radio & Marketing Group sat down with a handful of businesses, and their owners, to learn more about the successes each has achieved, as well as the important marketing lessons learned throughout the branding process.
Name:
Jill Juckette
Job title:
President
Company name:
Classic Travel and Tours
How long have you been using Zimmer radio?
Over two years ago, I was given the opportunity to build a relationship with Zimmer Radio & Marketing Group through their BrandsFormation™ training program.
Tell us about your experience with radio. What specifically have you done? What kind of results have you gotten? What has the process been like?
Over the years, they have helped me determine a target audience and develop a comprehensive campaign to focus our message on one of their stations. Zimmer Radio & Marketing Group has also been instrumental in helping me create our tag line, "From Take Off to Twist Off," which seems to resonate with our listeners. It is so rewarding to hear that our tag line has "stuck" and was a deciding factor in a client's initial call. I know through their feedback, our ads are working and making a difference to my bottom line. I am a firm believer in: "You get out what you put in," and with Zimmer, this has certainly been the case.
I equate working with Zimmer Radio & Marketing Group as hitting the "Easy" Button. I thought I would have to be a creative guru, writing my own ads but I was wrong. They provide the guidance and support to develop focused ads targeting my audience, plus they help keep my ads organized and timely.
What is one piece of advice you would give to other marketers who are planning to, or are thinking about, using radio for their business?
My advice is: It's never too late to start promoting your business. It's your business, isn't it worth it? Set up an appointment with Zimmer Radio & Marketing Group. They make it worth your time.