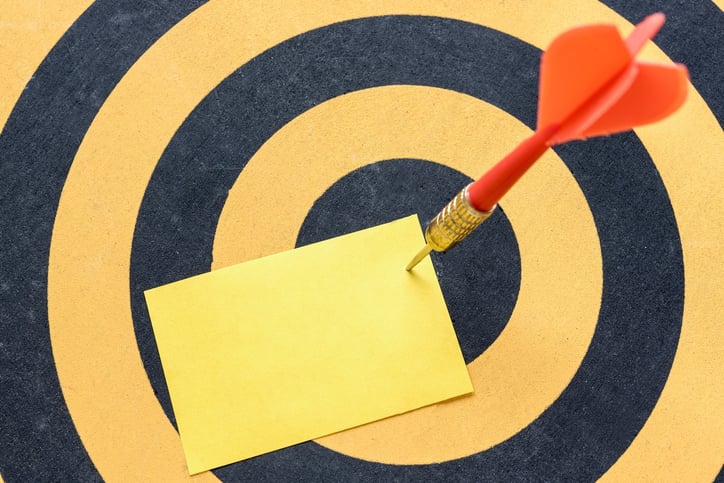 In previous posts, we've discussed how each type of campaign can fit into your 2017 marketing strategy, but it's time to take a look at how to run an effective action campaign. In today's post, we highlight six tips centered around how to craft a campaign that will capture attention and yield results.
Be Timely
People can't help but pay attention to advertising that sounds urgent. Action campaigns need to capitalize on this kind of urgency because you essentially want the audience to stop what it's doing and take immediate action. You need to leverage a very specific deadline and make sure it's clearly stated in the advertising message. This is one of the reasons that action campaigns run with high frequency over a short period of time in order to drive results.
Develop an Engaging Hook
An action campaign hook needs to balance your brand's personality with a message that's as personalized as possible for the target audience. When you do that, you'll build a positive brand image in the process of speaking to those audiences in a way that's both powerful and memorable.
Provide the Right Offer
Action campaigns have a very specific purpose, and your campaign needs to be built around the offer that's going to inspire action. It should address a pain point or other need for the target audience, and stand out from advertising noise as valuable and interesting.
Leverage Attention-Grabbing Creative
This may be the biggest part of capturing customer attention. Your hook and your offer need to come together in a message that's centered around speaking to your target audience. It needs to be engaging, entertaining, and above all, very clear about your call-to-action, i.e., what it is you want the audience to do and when they need to do it. Your creative needs to be very specific, and it needs to be developed around each channel in your campaign; the CTA that works in your radio ad may not be effective in a paid social ad.
Set Your Budget around Reaching Goals
We've touched on what kind of goals you can achieve with an action campaign before, but having the right goals isn't enough to run a campaign that captures attention. Your budget needs to be set before you choose your channels and determine the frequency necessary for each. However, that same budget also needs to be designed to ultimately support and achieve your campaign goals, which ought to be designed first. A budget that's too low will undermine an effective frequency across the right channels, while a budget that's too high means overspending and undermining your ROI.
Utilize Aggressive Scheduling
Action campaigns should operate over a shorter period of time with a higher frequency in order to make a big impact. That means you'll want a minimum of 50 ads per week per radio station, and if possible, on the last day before your goal day (e.g., event, start or last day of a sale), run an ad per hour. Similar structures should be used on your other advertising channels, which means that in order to provide the most aggressive approach possible, you need to start with your goal day and work backward to determine how long you can afford to run your campaign. Ultimately you want your brand to sound bigger than life, and the more aggressively you can campaign, the easier it will be to achieve that.
When you run an action campaign, you want people to do more than pay attention; you want them to take action. That means that your strategy needs to take each of our tips into account, and you also need to remember that these tips must work in conjunction with one another. For instance, an aggressive schedule won't be as effective as it should be if your offer is weak or your message isn't speaking to your target audience. We provide a number of resources to help you develop the best campaigns possible. See our free ebook about action and awareness campaigns, or take our quick UTOPIA quiz to score your advertising technique. And of course, feel free to contact Zimmer Radio & Marketing Group at any time to see what our agency can offer your business to lift the success of your next campaign.