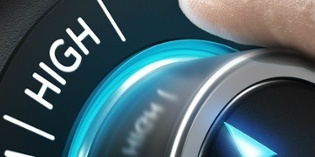 Magazine advertising is a highly effective form of marketing. One of the reasons is because it enables you to narrowly target your audience. For example, Zimmer Radio & Marketing Group recently purchased three publications, each targeting a different demographic: Inside Columbia Magazine is aimed at middle-aged women with a family, CEO Magazine targets men and focuses heavily on business owners, and Prime Magazine addresses the interests of an older demographic, particularly older women with a family and possibly grandchildren. So, it's easy to see why and how a brand might choose to advertise in only one of those publications but perhaps not all three.
However, magazine advertising has its limitations. A reader can control their exposure to a magazine ad by simply flipping past it. In addition, magazine ads have long lead times, typically several weeks in advance, and can't be changed at the last minute.
One way to boost your print advertising results is by integrating it with radio advertising. This strategy allows a brand to reinforce their campaign message and streamline it across media platforms, while still focusing on what works best for each channel. According to Nielsen, radio continues to be the best way to reach consumers during their commute. By using consistent messaging in your radio ads that reinforce your magazine advertising, your ads become more memorable.
A good way to reinforce the messaging of your magazine ads is by engaging a radio personality. Word-of-mouth advertising is one of the most effective marketing methods. Consumers place a lot of trust in recommendations from people they know, and radio listeners become very comfortable with on-air personalities during their commute. They feel as if they know the morning or afternoon host, and there is a certain level of trust and loyalty associated with radio personalities.
Another way to use radio ads to enhance the results of your magazine advertising is by targeting the same audience. As previously mentioned, Prime Magazine targets an older demographic, so placing ads on a radio station that targets the same demographic complements your magazine advertising and gets you even better results.
The concept of integrated marketing is well established. Using radio ads to boost your advertising results can be an effective approach for providing consumers with a seamless experience and a unified message.