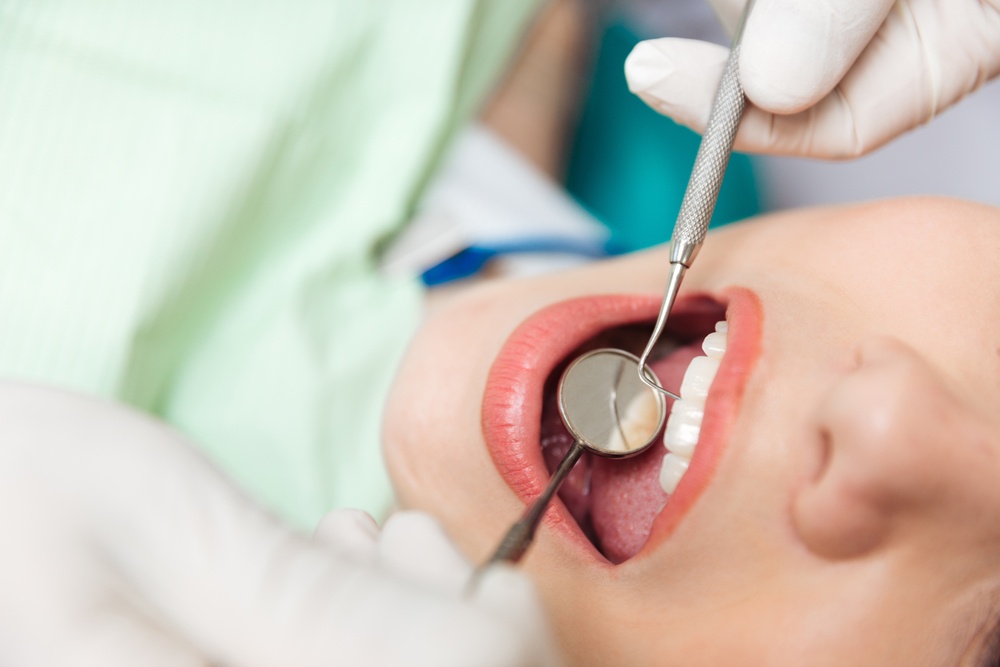 Many advertising mediums have emerged in the past few years, but radio is still an incredibly effective way to reach new patients. Just consider the fact that, according to a Nielsen report, radio reaches 92% of adults in the U.S. That's more than any other media, including TV and smartphones. That includes prospective patients that could hear your dental practice radio ads, whether it's a diligent parent or one of the 3 Types of Customers Every Dentist Needs to Be Marketing To.
The real trick is harnessing all the potential that radio holds. In today's post, we've put together three ideas to boost your dentist radio ad strategy.
Use Social Proof
Social proof is a psychological phenomenon where people imitate the actions of others, assuming the group has more knowledge or related experience. In other words, if the masses — namely, other consumers — react in a certain way to a product or service, then they must be correct.
Digital media have only expanded this. According to a 2016 Harris Poll, 80% of Americans look for recommendations before making any kind of purchase decision, and as Forbes reported more recently, 85% of consumers equate online reviews with the recommendations of trusted friends and family. That means, in terms of marketing, social proof encompasses a number of things, including:
Social shares

Social media content, especially posts from friends

Star ratings on trusted review sites like Yelp, Facebook, and Amazon

Positive reviews on trusted review sites

Customer testimonials (any format)

Influencer testimonials, reviews, or endorsements

Celebrity endorsements
Fortunately, adding social proof to your radio campaign is easily accomplished in two ways. One option is to leverage radio endorsements. As we've discussed before, DJs, hosts, and other radio personalities are highly valued and trusted by their listeners. Give the radio host an opportunity to experience your services first hand, perhaps with a free cleaning or whitening. That way they can provide an honest, authentic review when delivering the on-air endorsement.
Another option is to include an authentic review or testimonials on-air. Your potential patients are looking for honesty and transparency, and it doesn't get any better than featuring a real patient discussing their issue, their experience at your office, and how they've benefited from your service.
Combine Radio and Magazine
Radio integrates well with more than just digital, and we've found that magazine provides an excellent balance that optimizes impact and returns. In fact, our experience shows that combining the two offers leads to:
Increased reach and frequency.

Improved recall.

Greater audience response to your CTA.

Stronger branding.

Stronger campaigns overall.
This is mostly due to the fact that combining magazine ads and radio spots reinforces your message and brand story. Radio plays to the theater of the mind, engaging your audience's imagination, while magazine offers a tangible image they can carry with them.
Leveraging a consistent message across channels is key here. For instance, if your practice already advertises on the radio, a magazine ad could serve as a reminder to call and make an appointment for a regular cleaning. Similarly, if a potential patient has seen your ads in magazines, and then hears a testimonial from their favorite radio host, they'll be all the more likely to book an initial appointment.
Download our free eBook, How To Combine Radio & Magazine Advertising to Boost Your Marketing Results! to learn more about integrated radio and magazine campaigns.
Run an Action Campaign
An action campaign is a type of advertising campaign geared towards driving your audience to take a specific action. It runs for a limited amount of time — which is to say, it's usually time sensitive — and features a specific and compelling call-to-action. We've laid out ten potential goals for action campaigns before, but here's just a few examples:
Promoting events

Introducing new services

Generating leads within a time frame
More specifically, you may be holding a community event that provides free dental work, rolling out a new cosmetic service, or offering a promotional deal that combines dental exams and cleanings as a bundled service.
Let's say, for example, that you want to attract 20 new patients within a certain period of time using a promotional code. A high-frequency radio action campaign would emphasize savings as well as the urgency of being a limited time offer, helping you achieve your goal.
Radio remains a potent medium for marketing your dental practice. But to be effective, your dental practice radio ads need to be creative and compelling. Reaching potential patients requires taking advantage of every potential opportunity. Leveraging social proof, combining radio and magazine, and running action campaigns are just a few of the bright ideas you can use to create a stronger advertising strategy.