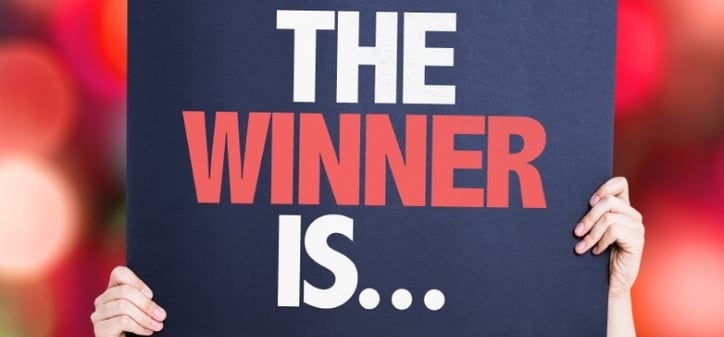 In our last post we discussed the importance of identifying goals in a digital promotion. We also pointed out how those goals will determine the types of survey questions that are asked.
Digital promotions provide invaluable information to businesses because they are capable of producing hot leads and/or generating information from the public about a company.
Apart from determining the goals of a digital promotion and choosing the right survey questions to match those goals, there are two more important steps in the setup process that must be considered.
1) A business should select a prize that awes an audience.
When deciding what prize to give away, it is best to put yourself in the public's position.
Let's say that a woman is listening to the radio while driving to work in the morning. She hears the DJ's promoting the digital quiz, "Which Presidential Candidate Are You?" Her curiosity is peaked already. But let's say the prize being offered is a $25 gift card for ice cream. Everyone loves ice cream, but when she arrives at work, it will most likely slip her mind that she should get online to enter the promotion.
Now let's reexamine the situation, but this time, the prize being offered is a weekend beach getaway for two. She begins imagining how amazing it would be to do something she wasn't planning on doing for herself. When she arrives at work, she's so motivated by the prize that entering to win it seems like an automatic reaction. There's no chance it could slip her mind so easily after she's been daydreaming about winning for the last 15 minutes.
Something else to note: Offering a prize that doesn't have anything to do with your products or services is completely acceptable. Businesses should instead direct their focus on what will entice the most people to enter their promotion.
2) A business should select a bounce back offer that will drive traffic to the company's location.
As discussed in Part 1 of this series, a bounce back offer is a way to generate foot traffic to your business and it makes tracking ROI a breeze.
Since there is only one winner at the end of a promotion, the bounce back offer is an incentive that your business can extend to each entrant in order to show everyone some appreciation for participating. When deciding on a bounce back offer, ask yourself: Is there a specific service that our business has been trying to find a way to push? Or, what about a product that our company wants to promote in order to hit a goal?
When considering what type of bounce back to offer, it's vitally important to, once again, consider the public's position. What type of offer would cause someone to take time out of their day to come and claim it from your business location?
Let's say that you offer 10% off of an any one item at your store, but your average ticket is usually around $50. This may not generate the level of traffic that you're hoping for. But, let's say that you offer 10% off of any item when your average ticket is usually over $500. This is more enticing to the average consumer and will most likely cause people to have a greater desire to stop what they're doing and take your business up on your offer.
Businesses who are serious about generating foot traffic to their location (and tracking ROI from this traffic) must carefully consider what the general public will deem a very valuable bounce back offer that is worth their time to pursue. Businesses who take the time to consider the public and put thought behind their prize and bounce back offer will reap quality results. There is a direct correlation between exciting offers and an extremely successful digital promotion. Let your promotion maximize its worth by extending the perfect prizes!
Check back for the rest of this series, in which we'll point out even more specific and helpful tips to achieving digital success!