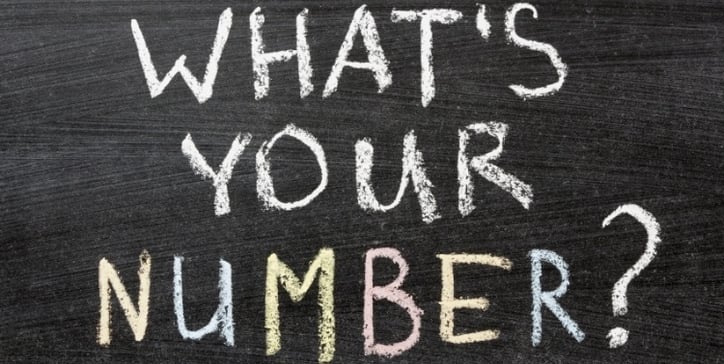 So now that we've discussed what a digital promotion is all about, how to determine your goals and survey questions, and how to choose the right prize and bounce back offer, it's time to talk about the types of digital promotions that are out there.
The two main types of digital promotions are sweepstakes and quizzes. There are a few other types that we will touch on as well. It is important to remember that no matter the promotion type, each one will always produce the entrants' contact information and their answers to survey questions.
Sweepstakes
These promotions are based on a simple enter-to-win concept.
Entrants will go online & enter their contact information, as well as answer any required survey questions in order to be in the running for the grand prize.
A business should use this type of promotion when they are wanting to generate a large number of leads or a lot of information about their business or industry. Sweepstakes work the best for big ticket prizes. For example, if your business is giving away a meet and greet concert ticket package or a trip to Disney World, then a sweepstakes would be the best type of digital promotion to execute.
Quizzes
These promotions are exactly what they sound like – they can either quiz people on how well they know a certain topic or they can quiz a person about themselves and produce a result regarding their personality. They are great at peaking the public's interests. People love to prove to themselves how much they know about a topic or if their personality is like something or someone else.
Both trivia and personality quizzes are viral in nature. Once a person takes a quiz and finds out their result, it's usually discussed with someone else. In this way, quizzes take off and become a "must-do" for others.
A business should use this type of promotion when they are wanting to produce leads or information about their business or industry. Quizzes work the best for gaining popularity with the public. They have a fun idea associated with them and are great conversation starters on air for radio DJ's and in the public for those who have taken them. Also, don't forget that whenever they are discussed, your business' name will get publicity.
Trivia Quizzes
These quizzes can be about anything. Popular topics include: sports, holidays, entertainment, kids, couples, travel, food and drink, education, politics, weather, health and fitness, etc. Entrants will answer a series of multiple choice questions (usually 7 to 10) in order to find out whether or not they truly are an expert on a particular topic.
Examples: "Test Your St. Louis Cardinals Knowledge"; "Guess the Calories"; "Are You Smarter Than A Middle Schooler?"
Personality Quizzes
These quizzes can also involve a variety of topics, similar to any listed above. The difference here is that there is no right or wrong answer. Entrants will respond to a series of questions (again, usually 7 to 10) in order to find out what their personality most resembles.
Examples: "Which puppy breed is perfect for you?"; "Which U.S. Presidential Candidate Should You Side With?"; "What Type of Sports Fan Are You?"
Other Types of Digital Promotions
Whether it's submitting a photo or voting in a bracket or ballot, the following types of promotions require more from entrants than a quiz or a sweepstakes. This could be instrumental to your business if you are set on obtaining leads who are passionate about a certain topic. With these types of promotions, you can rest assured that your potential leads are already interested enough about this topic to put in a little extra effort to enter. The result? More targeted, HOT leads for your company.
Other popular types of digital promotions include:
Photo Contests – Entrants submit a photo entry (Example: "Mother-Daughter Look-A-Like Contest")
Video Contests – Entrants submit a video entry (Example: "Epic Trampoline Fails")
Essay Contests – Entrants submit a short paragraph, or longer essay (Example: "Why Is Your Dad The 'Father of the Year?'")
Code Word Contests – Entrants must listen to the radio in order to receive a code word that is required to enter (Example: "SummerTime")
Brackets – Entrants go online and vote for their favorites (Example: "Burger Bracket – Which Burger Is The Best On Our Menu?")
Ballots – Entrants go online to nominate various businesses (or aspects of a certain business). Once nominations end, the top nominations are voted on by the public. (Example: "Who Has The Best Pizza In The City?")
When considering what type of digital promotion a business should run, it is, once again, always important to consider the goals of the promotion. Which type is going to get your business the exact results that you are seeking? Here at Zimmer, we are committed to your goals. We can brainstorm with your business to determine which type of promotion is the best fit for your company and we will help implement any ideas that you may have. No matter what, each promotion type is fun in its own unique way and is sure to be a success when executed appropriately.