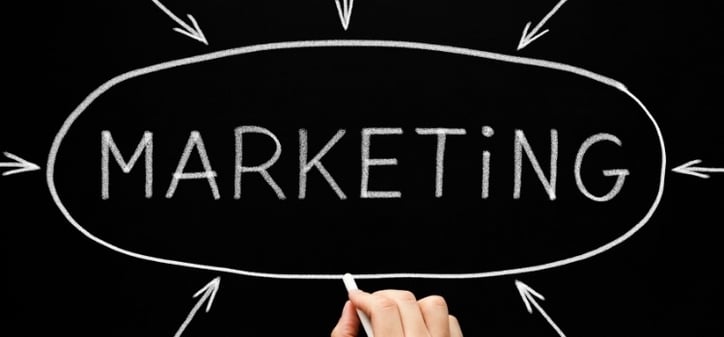 Today, we'll wrap up our series on how to successfully execute a digital promotion.
We've discussed what a digital promotion is all about, how to determine your goals and survey questions, how to choose the right prize and bounce back offer, and what types of digital promotions are available to choose from.
Last, but certainly not least, we'll show you how your business could replace direct mail with digital promotions. This is a smart move that future-conscious businesses across the country are making.
Here's the definition of direct mail: "The process of sending offers or promotions by mail to current customers or others who may be prospects" (www.rab.com). MAY – There's not much certainty in that word, is there? After putting in the time, effort, and not to mention, dollars, that it takes to produce and distribute direct mail, it's not super comforting to know that your efforts may have all been in vain.
Here are five reasons why digital promotions beat out direct mail every time:
1) Lower Cost and Smoother Production
The money required to execute a direct mail campaign can quickly drain your advertising budget. Not to mention, your business is responsible for designing and producing all pieces of mail to be delivered, plus the cost of distribution. And let's not forget that after all of this funding and effort, there may be potential prospects who see the fruit of your labor.
The Digital Difference: With a digital promotion, the design work is all done for your business without draining your budget. Your company's name and prize offer are promoted on the radio and online, reaching a large amount of people across the community. Once these people enter their contact information, digital promotions easily segment and target specific groups that your business would like to reach. Guessing whether or not your promotion will prove its worth is just not a part of the equation with digital.
2) Gaining Hot, Quality Leads
As previously mentioned, direct mail campaigns leave businesses with much uncertainty. No matter how colorful your piece of mail, people may dismiss it as just another advertisement as quickly as they get their hands on it. The most effective direct mail campaigns usually involve some type of a coupon that drives traffic into a business location. These people, however, are typically only interested in your one-time offer, and you will most likely never see them again if they make it in to your business in the first place.
The Digital Difference: It's true that not every person who enters a digital promotion will be the perfect prospect for your business. However, it's also true that every entrant is required to answer your distinct survey questions that will help identify whether or not they are currently in the market for your business, or if they will be one day in the near future. While direct mail is more of a guessing game, digital campaigns produce quality, hot leads who have chosen to be contacted by your business.
Another point to consider: Digital promotions also have the option of extending a coupon or other bounce back offer to generate traffic to a business' location. While foot traffic from direct mail is usually from people who are interested in a one-time offer, digital promotions always produce leads who are interested in more than just a limited time deal. Digital offers the opportunity to gain long-term, quality customers for your business.
3) Higher Success Rates
On average, 44% of people throw away direct mail upon receiving it (AllBusiness.com).
Direct mail also has an average success rate of 1 -2 % (Direct Marketing Assoc. and Pinnacle Lists).
The Digital Difference: Out of all digital promotions launched at Zimmer Radio and Marketing Group, the average success rate of entrants who have opted in to be contacted by the sponsoring business is 69%. That means 69% of all people who enter a digital promotion have given a business permission to contact them regarding their products and/or services. Talk about eliminating the uncertainty of gaining leads.
4) Positive Connotation
Direct mail tends to evoke a negative response in people's minds. A person may come home to find their mailbox cluttered with several pieces of mail begging for their services. Or, they find that they must remove an annoying hang tag from their door knob before entering their home. The reactions from finding these intrusive "surprises" is not usually welcomed with enthusiasm, further lowering the chances of gaining leads.
The Digital Difference: Digital promotions are associated with a positive connotation from the start. They excite people about a prize they could win and stir them to action. Entrants make the conscious choice to enter and opt in to be contacted by a business. Bounce back offers also provide positive interaction between the business and entrant, as they are presented as a "thank you" for entering.
5) Business in the Spotlight
Since mailboxes are constantly littered with direct mail offers from various businesses, it's hard for one particular business to stand out. Every tactic seems like it has been tried before, and let's be honest, mail is mail. Businesses are also lumped together with their competition, making positive results even harder to come by.
The Digital Difference: Digital promotions highlight one business completely on its own. This business name is broadcasted both online and on the radio. Since just one company is spotlighted, it's able to stand apart from the competition with ease.
The benefits of switching from direct mail campaigns to digital promotions are very apparent. This is why so many businesses are making the wise decision to focus their efforts on digital instead. If your business is looking for an effective way to generate leads and positively promote your company name in the community, do the smart thing: Make the switch from direct mail to digital today!