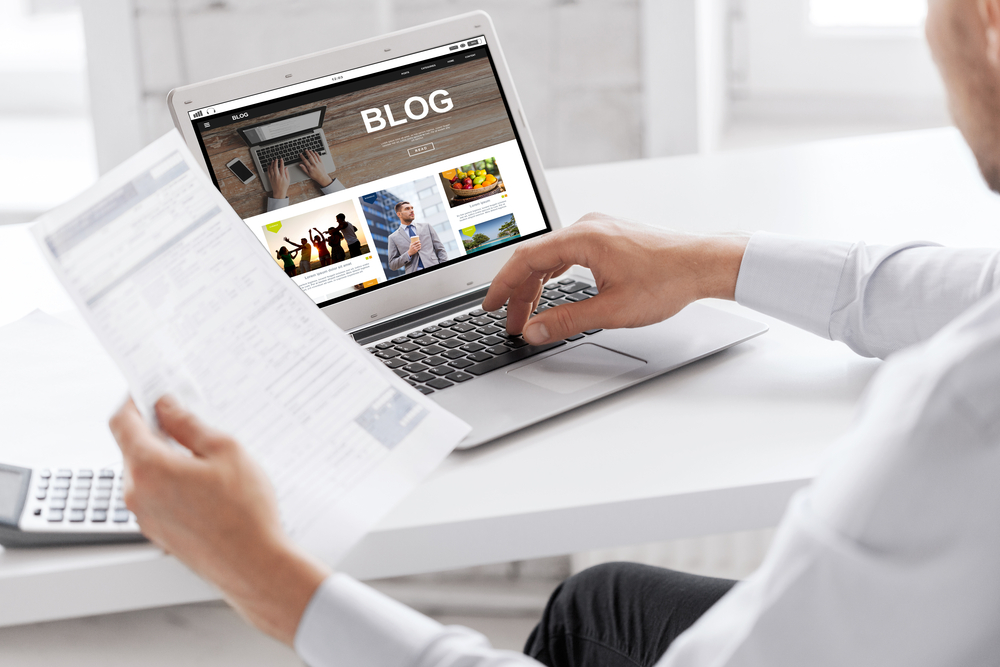 As your business grows and evolves, so do business and marketing trends. What was once a best practice can change quickly these days due to technology and new research. Meanwhile, some philosophies and strategies manage to stand the test of time.
As a busy professional, you've got a million things to do and sometimes reading and educating yourself can be put on the back burner. Oftentimes, the last thing you want to do is waste your time reading content that just doesn't deliver the value you're looking for. We get it!
That's why we've put together this post. Below you'll find a list of our five favorite business blogs, from business authors and marketing professionals who continue to shape the way in which our industry grows. These blogs are consistently inspiring, educational, motivating, and known to spark creativity in marketers around the globe. Take a look (and maybe even subscribe to them!) for yourself.
What business doesn't need to learn more about excelling at customer service? This all-important area can literally make or break a company and is something that any team of any business of any industry should be educating themselves on.
We're huge fans of Shep Hyken's short and sweet blog posts on this topic. He has a knack for storytelling and every one of his posts is an attention-grabbing, quick yet informative read. Definitely check this one out and subscribe to his newsletter while you're at it!
Ready to take your business' content marketing to the next level? Interested in an inbound marketing strategy designed to consistently generate leads for your business? Look no further than fuze32's blog for helpful tips and advice in the world of inbound and content marketing.
This blog is packed with blogging dos and don'ts, content promotion tips, lead conversion techniques, and all things inbound marketing. Give this one a read. You won't regret it!
Company culture is one of the hottest topics in the business world right now. As it should be! A healthy workplace environment is one of the key drivers of success in the business realm. Happy employees lead to happy customers. And you know your business can't afford anything less than satisfied customers!
We recommend this blog for learning practical tips to building and maintaining a culture that your business can be proud of. Get ready for an influx of new ideas and culture-cultivating strategies that you'll be excited to implement!
In case you're not already familiar, HubSpot is a marketing automation software designed to streamline tasks and make for amplified lead generation and a seamless lead conversion experience. But that's just the beginning – HubSpot is a business behemoth in today's digital world and one of the top leaders in the marketing realm.
We look to their blog for frequent advice, tips, and tricks when it comes to our marketing, sales, and customer service processes. We believe that it would greatly benefit your business to do the same!
Looking to give your sales team a boost (or even a complete rehaul)? We've got a great resource for you: The CSS Blog! The world of sales can be a scary place when you aren't equipped with the tools and tips you need to make it successful.
CSS takes a lot of the fear and uncertainty out of the sales process by offering frequent and practical advice for businesses looking to energize their sales strategies. We're big fans of this blog and definitely would recommend it to any business owner, no matter your industry.
But Wait, There's More!
Finally, this post wouldn't be complete without mentioning the very blog you're reading now. Our Zimmer blog has been offering advertising, marketing, and general business advice for the past four years and is still going strong. Don't miss out on this helpful resource dedicated to business owners and marketers like you! Subscribe below to stay in the loop.
No matter what blog(s) you decide to follow, we would recommend that every business leader take time out of their week and dedicate it to learning and perfecting your business. Making this commitment will greatly benefit your business and will cause you to reap dividends for years to come!