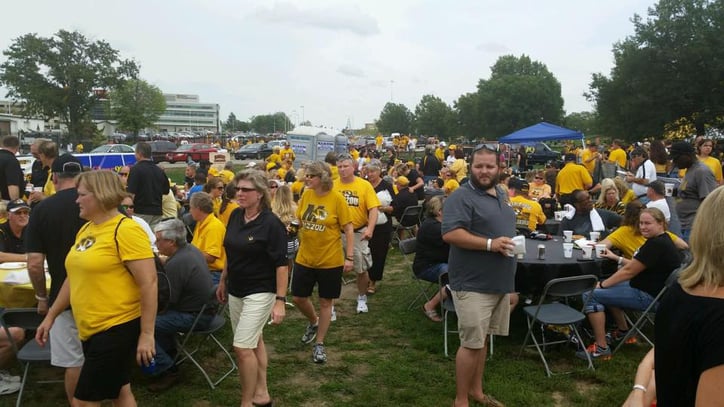 The Zimmer Radio & Marketing Group Tiger Tailgate has earned a solid reputation as THE biggest tailgate at Mizzou. It's a guaranteed party before every home game. Just ask the 1,200 visitors who come to each tailgate.

This presents a unique opportunity for local businesses. In order to get in on the fun, hopeful attendees are required to pick up a ticket from a sponsoring business location. This could mean instant foot traffic to your business!
In this post, we'll hear from one of our Tiger Tailgate sponsors to see if this event sponsorship opportunity truly paid off for their business.
Name:
Jason Moss
Job Title:
Director of Sales
Company Name:
What first intrigued you about becoming a Tiger Tailgate sponsor?
I was most intrigued by the volume of people you could reach in a very short time frame.
Tell us what the process has been like.
Zimmer has made this event easy on us! There has honestly been very minimal work on our end.
What do you love the most about being a Tiger Tailgate sponsor?
Being a Tiger Tailgate sponsor has been excellent for business! It has also been nice to be a part of game day at The Zou with so many fans!
What kind of results have you experienced?
The results are hard to measure with a specific number, but they have definitely been positive! We have seen our sales increase in the exact time frame that coincides with tailgate season.
Would you recommend Tiger Tailgate sponsorships to other local businesses?
I would definitely recommend this event to other local businesses! Any time you can reach this amount of people, while attaching your name to such a big and exciting event, I think the outcome is a win-win!