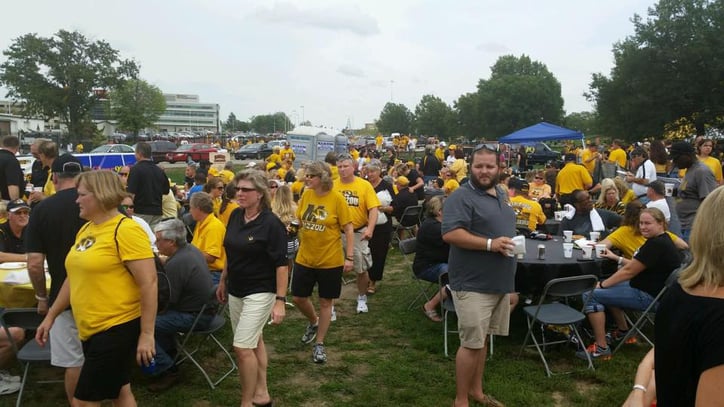 The Zimmer Radio & Marketing Group Tiger Tailgate has earned a solid reputation as THE biggest tailgate at Mizzou. It's a guaranteed party before every home game. Just ask the 1,200 visitors who come to each tailgate.
This presents a unique opportunity for local businesses. In order to get in on the fun, hopeful attendees are required to pick up a ticket from a sponsoring business location. This could mean instant foot traffic to your business!

In this post, we'll hear from one of our Tiger Tailgate sponsors to see if this event sponsorship opportunity truly paid off for their business.
Name:
Jayme Martin
Job Title:
Marketing & Events Manager
Company Name:
What first intrigued you about becoming a Tiger Tailgate sponsor?
We wanted our business to be in front of MU students, faculty, and staff, as well as many others in the community.
Tell us what the process has been like.
The process has been really easy. From start to finish, any questions and concerns we had were answered as soon as possible. Everyone at Zimmer has been great to work with and very helpful.
What do you love the most about being a Tiger Tailgate sponsor?
It has really been a lot of fun to meet and greet people in the community that we wouldn't have normally had contact with. It has also been fun to get to know the Zimmer staff better.
What kind of results have you experienced?
We have had a few customers come in that we met at Tiger Tailgate and we have received more interest in our Riding Academy.
Would you recommend Tiger Tailgate sponsorships to other local businesses?
Yes, I would recommend a Tiger Tailgate sponsorship to other businesses. I feel that it is a great way to reach out to the university and to the community. Many people that attend the Tiger Tailgate are not ones that normally visit our store, so it has really increased our brand awareness in the community.