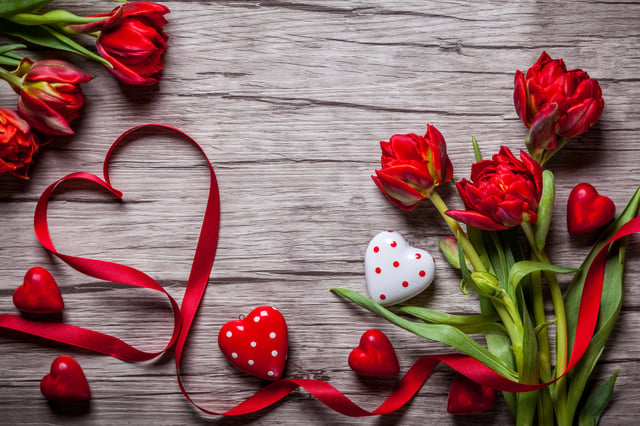 Happy Valentine's Day!
At Zimmer Radio and Marketing Group, our passion for the power of radio advertising is evident. Why? Cupid's not to blame. It's simply because we understand the incredible business opportunities it brings to the table for our clients.
In honor of this day full of love, we'd like to gush about our Valentine. Here are 10 facts that prove just why radio is so lovable and why it's necessary to the success of your business.
1. Radio is targeted.
Due to the unique audiences that radio stations attract, advertisers are presented with the opportunity to market to specific demographic groups of their choosing. Because of this, the odds of being able to reach your business' ideal customer are extremely high. While other forms of media pose the threat of not getting the right people to see or hear your ads, radio eliminates that chance by being more targeted.
2. Radio is intimate.
Because radio averages around 10 commercial minutes per hour, it's a much less cluttered environment than other marketing mediums. This means that advertisements are able to stand out more freely. Businesses do not have to worry about being buried beneath a bombardment of other similar commercials vying for the spotlight. The intimate environment that radio provides is ideal for business owners wishing to promote themselves in a positive light.
3. Radio has an extensive reach.
Radio is on 24 hours a day, 7 days a week. During each week, radio is able to reach 91% of people ages 12 and over. Because of its prominence, radio reaches more consumers at one time than other forms of media. This means that there is a higher chance of reaching a person in need of a business' products or services, which translates into a higher chance of an advertiser obtaining a return on their investment.
4. Radio promotes top-of-mind thinking.
Consumers who hear a radio advertisement today may not necessarily be ready to purchase until weeks, or even months, down the road. This is where radio holds a unique advantage over other forms of marketing media. It allows a particular business to be at the top of a consumer's mind, so that when they are ready to buy, they already know what business to choose because they have heard the same company promoted so regularly.
5. Radio has a loyal audience.
Despite the number of alternative ways to listen to music in today's world, radio continues to occupy the top spot by a landslide. Radio listeners are unswervingly loyal. They typically are very selective when it comes to their favorite stations and feel a sense of commitment to the type of music being played, as well as to the on-air DJs. Recent research also shows that the majority of regular radio listeners have a low level of avoidance when it comes to advertisements and usually stay tuned throughout both the music and the marketing.
6. Radio is engaging.
Unlike other forms of media, radio is an active marketing medium. It's capable of evoking emotions and winning over those who are listening. It invites its audience to be a part of the story via on-air call-ins and social media interactions. Radio's largely connected audience bodes extremely well for advertisers.
7. Radio pairs well with digital media.
While digital media can seem like a competitive threat to other advertising methods, it produces the exact opposite result when combined with radio. When coupled with digital advertising, radio thrives. This "multiplier effect" stems from the fact that radio perfectly pairs with digital to drive listeners to advertisers' websites and social media pages.
8. Radio generates frequent exposure.
As previously mentioned, consumers who hear a radio advertisement today may not be in the market to purchase until several weeks, or months, later. Therefore, listeners must be exposed to these selling messages multiple times before they decide to react. Radio advertisers have the unique opportunity to spread their message across varying stations at alternating time frames in order to reach a number of people at a high frequency.
9. Radio presents a flexible creative opportunity.
Because the human mind works by ear, people are much more likely to remember what they hear versus what they see. While an advertisement is playing, a person's mind starts going to work by creating a mental image to go along with what they are hearing. This means that they can associate a business' advertisement with their own positive mental picture. Radio stimulates endless creative possibilities for the listener, which greatly benefits all advertisers.
10. Radio is affordable.
The relatively low cost of radio in comparison to other advertising methods allows advertisers to have a maximum reach without completely draining their budget. The affordability of radio means that advertisers don't have to hold back from setting themselves up for achieving high quality results.
When it comes to attaining advertising success, it's no question that radio and your business are the perfect pair to get the job done. We hope these promising facts have given you hope that marketing magic happens when businesses choose radio to be their other half.
Adapted from "Why Radio," Radio Advertising Bureau.