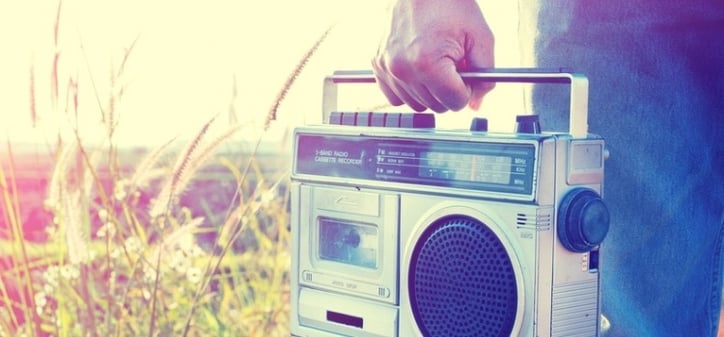 There's something special about summertime — especially if you're in one of the many popular tourist destinations across America. All over the country, people are dusting off their sports equipment and BBQ grills to take advantage of the great weather and outdoor activities.
But as a marketer, how does this change the way you advertise to people on the radio? Are people's listening patterns and behaviors different during the summer?
The answer is, yes. Although markets may vary, summer radio listeners differ from other parts of the year in quite a few ways. The main thing advertisers need to know is that, especially in summer, every daypart matters. Here's why:
Who's Listening Over the Summer?
Summer is travel time for many radio listeners, so a single radio market's demographics can change greatly during this time. In the weeks between Memorial and Labor Day, for example, markets can see huge swings in population change. In a market like mid-Missouri, for example, people drive in for the Show Me State Games, for baseball and softball tournaments, and travel to the Lake of the Ozarks for a getaway. Whether it's a family trip or a group of young people, they're all likely to be tuned in to some kind of radio station on the drive over, as well as when they're outdoors grilling or enjoying activities.
Why Have Their Habits Changed?
Listening habits change during summertime simply because of the opportunities that particular season creates for consumers. Think about the fact that adults are busy planning vacations and that kids are out of school. People aren't cooped up or hunkered down in front of the television, they're outside enjoying the sunshine and great weather. In general, people enjoy more uptempo and positive music in the summer. They want a "feelgood soundtrack" to their summer vacation. One interesting statistic from a recent study by Kelly Music Research is that out of all demographics, country music listeners are most likely to listen to local radio stations while traveling.
Why Does Every Daypart Matter?
The thing is, people tend to like listening to the radio stations that they're familiar with. And they'd love the ability to do that anywhere in the world, at any time they choose. In fact, 79% of people say they prefer listening to their hometown radio stations while on vacation or travel, as opposed to the local ones at their destination. In fact, all Zimmer radio stations have mobile apps, so no matter where you are you can tune in to your favorite station.
Radio stations that succeed have a good understanding of the markets that their visitors come from, and adjust their content accordingly. But local radio stations and marketers shouldn't necessarily panic. Kelly's study shows that upwards of 58% of travelers give destination stations positive marks, with 16% saying the absolutely love them.
While you may have to tweak your radio advertising strategy a bit, reaching summer radio listeners can be accomplished effectively. Just keep some of the key things in mind as you prep your marketing plan. Who's going to be listening in your market? How are your listener's habits likely to change in summer? By taking these factors into account, and recognizing that every single daypart matters during summertime, you'll be able to make your programming the soundtrack to people's sunshine.