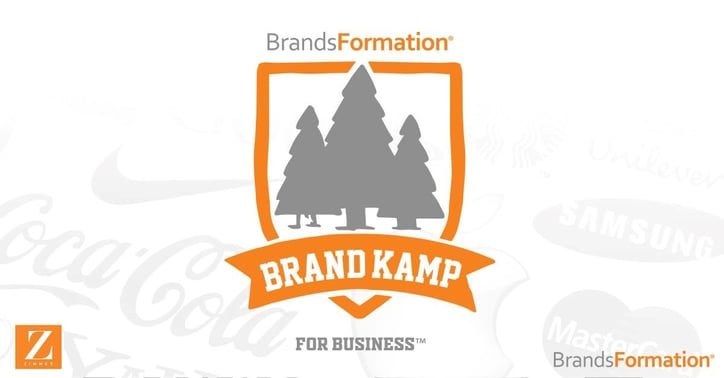 Most likely, you have heard us talk about our annual BrandsFormation™ seminar with world-renowned author and motivational speaker, Chuck Mefford. While we could go on and on about the incredible success stories we have witnessed come from this life-changing event, we understand the power of hearing first-hand testimonials from other businesses themselves.
The following success stories have all taken place because these businesses decided to take a little time to attend BrandsFormation™, put their current strategies under the microscope, and determine how to make improvements and revive their existing branding approach. Learn a little more about how these Mid-Missouri companies have come away from the workshop boasting of revamped and renewed marketing strategies, as well as positive returns of their advertising investments.
Don't forget! Our next BrandsFormation™ seminar on Tuesday, March 31, 2020, will not only include the same relevant information from past workshops, but this year, Chuck Mefford will be presenting all-new information that you will NOT want to miss! Find more details below.
Steve Hotsenpiller, Owner of Steve's Pest Control
"I've been with Zimmer Radio for 14 years now. We've been in business 28 years, so I've got a unique perspective. The first 14 years, I had no real marketing campaign other than Yellow Pages. I got dragged into a BrandsFormation™ seminar and met Chuck Mefford. I remember Chuck was talking about jingles from childhood and I knew every single one of them, even though I hadn't heard them for 20 to 30 years. They had just stuck in my mind. So, I knew that if I had a clever jingle that was catchy, then that would be powerful! Zimmer knows my business, so I'll come up with ideas that I want them to focus on and then I let them do the creative. I'm in the pest control business, I'm not in the writing commercial business. They are! I'd recommend Zimmer Radio Group to anybody who wants to go to the next level. Get on a good plan with Zimmer Radio. If they make recommendations, do it!"
Hear him say it himself here:
Steve Houser, General Manager of U.S. Rents It
"My Zimmer representative, Shelly, suggested that we attend BrandsFormation™. I decided to take Chris, our equipment rental manager, to the BrandsFormation™ workshop. We didn't know what to expect and we sure didn't want to waste our time. Chuck Mefford and his strategies did not disappoint. He really got us thinking about our business: what we were all about and how to convey that message to our customers and listening audience. You live your business day in and day out, but it takes experts to help you go to the next level. Since implementing BrandsFormation™ strategies, we have seen a nice increase in customers and revenue. I would encourage anyone to take the time to attend and mentally invest to make your company better. You owe it to yourself and your employees. The BrandsFormation™ workshop gives you that opportunity!"
Hear him say it himself here:
Ron Berendzen, Owner of Capital Diesel
"My Zimmer sales rep, Shelly, convinced me to go to the Zimmer BrandsFormation™ workshop. I'm really glad she talked me into going because I learned a lot about marketing, advertising, and how to focus your dollars in order to make the biggest impact and reach the most customers. I also learned how to turn your business into a brand so that you build brand awareness. The Zimmer creative team will help you come up with things that you hadn't thought on your own. The radio advertising is the single biggest component of our marketing plan. I believe that radio advertising works. I would recommend the BrandsFormation™ workshop because it stimulates the way you think about advertising. It's definitely worth the time spent."
Hear him say it himself here:
Rob Sache, Owner of Aire Serv Heating and Air Conditioning
"We sat down and created more of a consistent message in our radio spots and it's really helped us put that image out to the public in a lot better light. I felt the seminar helped me with setting goals for my commercials and advertising last year and creating more of a consistency in the market. I would recommend the BrandsFormation™ seminar to any company!"
Hear him say it himself here: