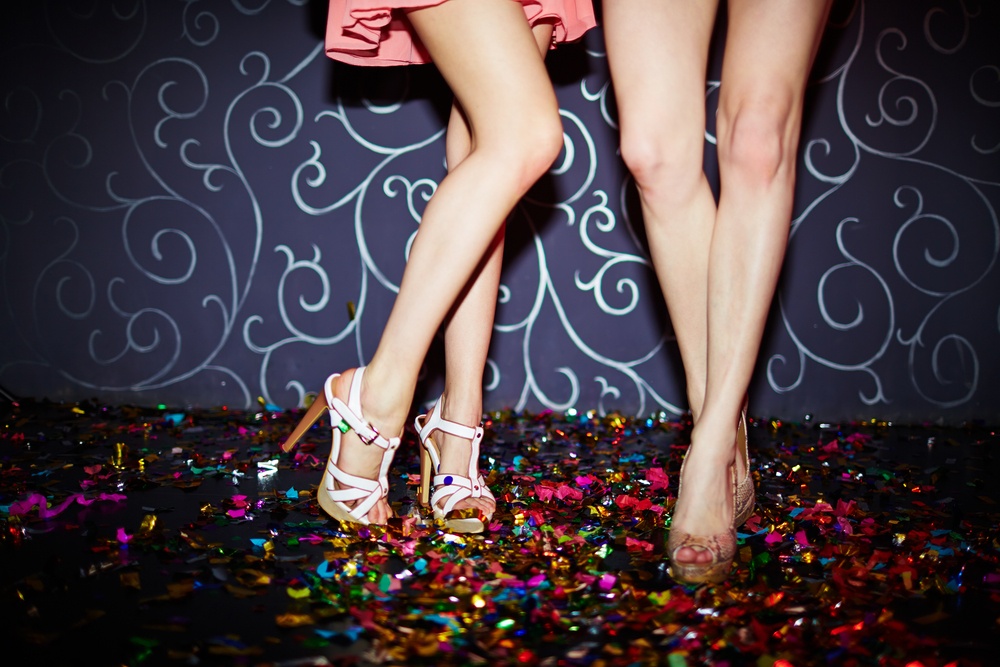 We're ecstatic to announce that the third annual Girls' Night Out event will be happening in Columbia on October 4, 2018!
This one-day event is fully dedicated to celebrating the amazing women of Mid-Missouri! Also worth noting, a portion of the proceeds from this event will go to the American Cancer Society's "Real Men Wear Pink" Campaign. This opportunity provides local Mid-Missourians with a way to have fun while simultaneously giving toward a renowned breast cancer awareness cause. If that doesn't inspire you enough, then here are seven additional reasons why your business needs to be associated with this meaningful event.
1. It puts your business in front of people who may not know you (yet!).
One of the most important reasons to sponsor Girls' Night Out is brand recognition. Whether you have only been in business for a few years or ten, you can never have enough exposure. Did you know that it takes a minimum of seven exposures for a consumer to remember a business?
Girls' Night Out provides businesses with an opportunity to place their names in front of hundreds of brand new customers. Plus, with the added exposure coming from radio, magazine, and digital campaigns, there are plenty of ways for businesses to be top of mind.
2. It links your business to a charitable cause.
Community involvement is very important for any type of business. Consumers will notice businesses who participate in local events supporting a worthy cause. By sponsoring Girls' Night Out, an event that's intentional on supporting breast cancer awareness, your business will not go unnoticed and will show consumers that you are willing to be an asset to the community.
3. It increases the chances of boosting sales.
October is the time of year when holiday shopping becomes top of mind. Why not use this opportunity to increase sales and foot traffic to your business? Your business can even have products on hand that people can purchase the night of the event!
4. It comes with many marketing benefits.
It goes without saying that businesses who sponsor events end up receiving endless marketing opportunities. Being a Girls' Night Out sponsor comes with promotional mentions on several radio stations, as well as mentions on our social media pages. As a bonus, sponsors will also receive mentions at the event itself. With all of this pre-promotion and on-site promotion, it sounds like a no-brainer, right?
5. It allows you to network with others.
Everyone knows that in the business world, it's all about who you know and the connections you create, develop, and foster. Being tied to Girls' Night Out not only connects businesses with consumers, but it also connects them with each other.
Perhaps your business has been looking to grow by adding preferred vendors? This is an excellent chance to see what other companies have to offer. Or maybe you have clients who ask for referrals? Don't you want to be confident in those who you recommend? Giving a "blind" lead could result in poor performance from that poorly chosen company. This loses trust between you and your customer. Be confident in who you go business with by getting to know your fellow community. Teamwork makes the dream work!
6. It allows your to give customers a "taste" of your business.
Giving customers a "taste" of your business can be an inexpensive way to market. At a booth, your business can display an array of products you have to offer and then send attendees home with a sample. This will give consumers a chance to use your products in a quieter setting, where they can better determine what they like about them and if they wish to continue to use these products. It's also important to remember to provide any potential customer with a straightforward call-to-action, giving them easily executed next steps for becoming a new and regular customer.
7. It can end with a list of leads.
One of the top reasons why businesses choose to sponsor Girls' Night Out is lead generation. As mentioned above, being a sponsor puts businesses in front of people who may not have heard of them previously. In order to draw these attendees in, businesses can opt to do an inexpensive giveaway at their booth. In order to enter, businesses can require event attendees to give their contact information, such as an email address that can be added to a company's database. This opens a direct line of communication with these people for future use.
The above seven reasons are just a few examples of why being a Girls' Night Out sponsor is such a great idea for businesses wanting to make an impact. At Zimmer, we are excitedly counting down the days until October 4th and still have a few sponsorships available for this once a year event! We hope that this list has inspired you to be a part of the fun with us!