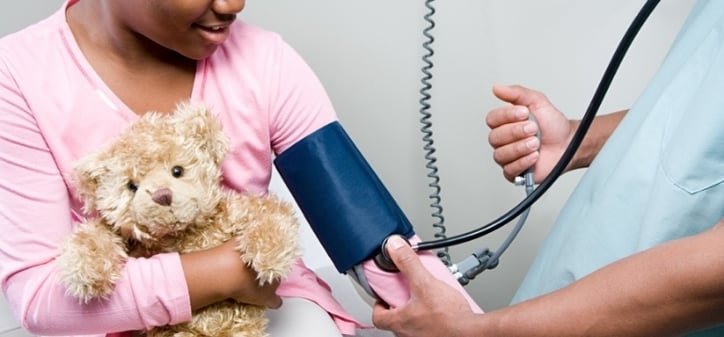 Most business owners love the idea of giving to charity, in theory at least. But oftentimes businesses are strapped for cash or have other priorities in terms of growing the business. But do you ever wonder how supporting a charity can benefit your business? Supporting and donating to charity doesn't have to be a zero-sum game, and being involved with a great one can have a positive impact.
There are many great charities in mid-Missouri that can be beneficial to your business and marketing strategy if you choose to support them. The Children's Miracle Network is one of the best in the state, which is why Zimmer Radio & Marketing Group supports them year in and year out. Below we'll give you some additional tips, tricks, and best practices to conduct cause marketing with charity organizations like the Children's Miracle Network.
Why Zimmer Supports the Children's Miracle Network
The main reason Zimmer holds radiothons to support CMN is to raise money and awareness for sick children at MU's Children's Hospital. Besides volunteering to help, it shows the community why Zimmer Radio & Marketing Group and it's team are a valuable asset to the local area. These efforts can be massively effective, as was shown by 2015's "ALS Ice Bucket Challenge", which raised more than $115 million as a charitable social media marketing campaign.
Supporting CMN also allows Zimmer to host one of the top radiothons in the country. But it's not just Zimmer making an impact; it's the incredible people in the local community that make the radiothons a success because the people truly care about making mid-Missouri a better place to live. Last year, The CMN Radiothon brought in over $260,000! To give some perspective on this achievement, consider last year's CMN radiothons in St. Louis and Kansas City which brought in about $90,000… combined. We are consistently overwhelmed by the generosity of our community!
Zimmer's partnership with the Children's Miracle Network is an ongoing, long-term relationship dating back quite some time. In fact, this year's radiothon will mark the 13th year that Zimmer has partnered with CMN through MU's Children's Hospital for the annual Miracles for Kids Radiothon. During that time, Zimmer has raised more than $2 million to help benefit sick children right in the Mid-Missouri area. Just ask someone in the local community, you're almost guaranteed to find someone who has a story about how they relied on the local Children's Hospital for help and care.
Another reason that Zimmer supports CMN is that it's effort to save kids' lives is felt throughout communities in Missouri and across America. Think of it this way, there are 62 children that enter a CMN Hospital for treatment every minute—that comes out to one child every second. Some are battling cancer or are suffering from traumatic injuries, while others require constant care due to premature birth or genetic disorders. Regardless of their condition, the doors to CMN Hospitals are always open. As a matter of fact, the University of Missouri's Women's and Children's Hospital admitted patients from each and every county in mid-Missouri, totaling more than 43,000 children admitted in 2015 alone.
Why Zimmer Does CMN Radiothons
The beauty of the Zimmer's CMN Radiothon is that every single dollar raised stays within the local community. And most importantly, no child is ever turned away because their family is unable to pay for care.
Radiothons also help raise awareness to the fact that people don't have to travel hundreds of miles or break their bank account for their child to receive adequate healthcare. CMN's Children's Hospital is one of the nation's top facilities and is conveniently located right in the heart of mid-Missouri.
Our radiothons have also become an annual tradition, and the core message every year is the same: No parent should ever have to hear "Your baby isn't going to make it." The goal of each and every radiothon is to continually raise money for CMN and other great local charities, so that no parent ever has to go through the pain and anguish of losing their child.
Why Your Business Should Support a Local Charity
The best thing about tying your business to a local charity is that it creates a positive brand image in the eyes of consumers. Now more than ever, people want to see that brands they purchase products and services from are socially conscious and support an important cause in one way or the other.
Supporting a local charity also gets your business more involved with the community, which is especially important if a majority of your business is generated locally. Ultimately, the support you give will go towards generating greater levels of brand awareness as the community sees your name associated with various charities or hears it mentioned in conjunction with radio advertising.
If you choose not to support a local charity, you're missing out on a great marketing opportunity. It's a great way to promote your business without having to actually promote too much. In fact, over promotion while working with a charity can come across as distasteful, so be cautious. The focus should be on the cause or organization you're supporting, and generating positive outcomes. Consumers and other advertisers aren't foolish, and will ultimately see through any phony attempts to leverage relationships with a charity.
Another advantage is that in many cases you'll be able to support a cause or charity that makes sense for your specific business or industry. If you own a restaurant, for example, you could support a cause that helps feed the homeless or improve the quality of public school lunches. However, don't be hamstrung if you don't see a perfect fit out there. By taking action and supporting any cause or charity that does good for the community, you'll be taking the most important first step. With that being said, those benefits will pay even more dividends the more closely aligned it is to your business and industry.
Hopefully now you've been inspired to support a local charity like the Children's Miracle Network via cause marketing, and can see that it makes an impact for both people and profit.
What are some of your favorite charity organizations in your area? Have you done anything recently to support them? We'd love to hear your stories below in the comments!