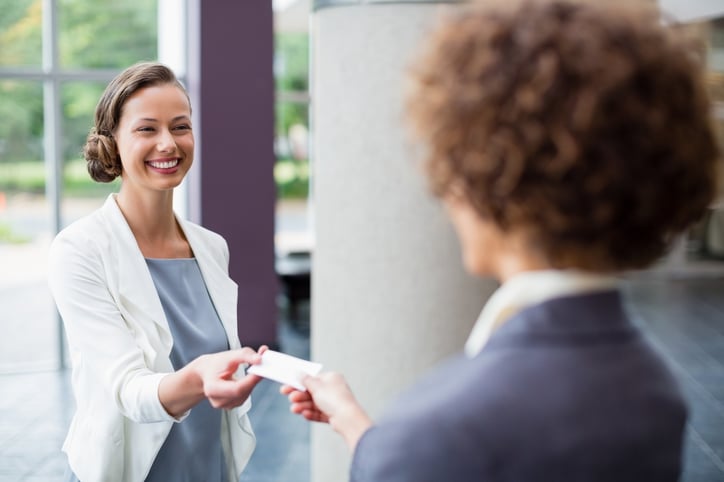 Can you imagine leaving your house without your purse, wallet or smartphone? We didn't think so. These items are essentially an extension of yourself, which is why most people don't leave home without them.
Now that you have a professionally-designed logo, think of it as an extension of your business. You wouldn't leave it behind would you? Your logo represents your business or brand, so you should be using it in as many places as possible.
Here's a look at seven places you should be using your logo and why they are an important part of your overall branding efforts.
1. Website
Your website is going to be one of the main places potential customers go to learn more about your business or brand, so it's important that your logo is displayed prominently on your website. Not only should your logo be featured on your website, but your website design, colors and fonts should compliment your logo to ensure a professional appearance.
2. Marketing Materials
Your logo helps tell your brand story, draws consumers to learning more about you, and helps to distinguish you from your competition, so you should definitely be using it on all of your marketing materials, both traditional (print ads, flyers) and digital (social media, digital ads, email marketing, etc.). With that said, the key here is consistency. No matter the medium, your logo should always be displayed correctly and appropriately sized and formatted, which is why having a professionally designed logo is a must.
3. Apparel
Branded apparel is a great way to not only keep your brand top of mind in the market, but it can also help reinforce your company culture internally through staff uniforms and apparel. Using your logo on your staff apparel can help generate a sense of community amongst your employees and show them you care by providing them with high quality apparel, as well as promote a sense of professionalism to the customers who visit your business or when your employees are working in the community.
4. Promo Items
You've probably been to a ball game and received some type of promotional item before, from cups and pens, to bobble heads, koozies, foam fingers, or pennants. These are great places to use your logo as part of your marketing efforts. Promotional items — which should compliment your business — are a great way to increase your brand recognition and reach a large number of potential customers with a relatively low cost.
5. Signs and Banners
From a cost perspective, signs and banners branded with your professionally designed logo give you tremendous bang for your buck, as they tend to be less expensive than other types of materials, in addition to be reusable and effective. Whether you're displaying these items at a tradeshow or an event, they are great ways to showcase your logo and business. Banners and signs can be placed in a variety of spaces, allowing you plenty of chances to maximize exposure.
6. Stationary and Business Forms
Using your logo on stationery and business forms is a great way promote your business. Sometimes the little details can make all the difference for your business, so each time a customer or potential customer uses your branded stationery they see your logo and are reminded of your business. Internally, using branded business stationery can make a big impression on people whom you do business with. Think about the impact it makes when you send a thank you note on branded stationery.
7. Business Cards
When you are at a networking event, one of the first things you do after introducing yourself to someone is hand them a business card. This is the perfect place to use your logo, especially since you are going to pass out thousands of business cards during the year. Given the small size of business cards, it's important that you have a professionally designed logo so that it can be appropriately sized on your business cards to look professional.
Your logo is essential to the success of your business and building a connection with potential customers. The more places you can place your logo, the better. From business cards and banners to your website, promotional materials and stationary, let your logo shine. Do you need a professionally designed logo? Contact us and we'll show you how we can take your idea and create the perfect logo.