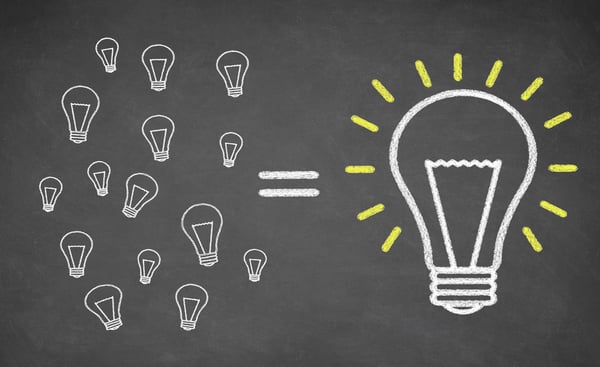 At Zimmer Communications, our purpose is to help our client's business grow. Our efforts are focused on developing ourselves through training and coaching. We accomplish this through an environment where exceeding company standards, continual improvement, initiative, and innovation are recognized and rewarded. Because we're super-committed to that goal, Zimmer has grown and evolved over the years...a lot. For that reason, we frequently hear people say, "I didn't know you guys did that!?" We are so much more than radio. Here's the scoop on what we offer and why:Clients who work with Zimmer Communications have access to:
Nearly 80 professional staff members in mid-Missouri. Each client has a literal team of individuals collaborating on their marketing goals. These folks live and work here in mid-Missouri and are experts in their fields. Everything from air talent, writers, designers, social media strategists, digital experts, voice talent, human resource experts, inbound and content specialists, web developers and designers, and more is at your fingertips, all dedicated to your success.
Radio stations. Our history is rooted in radio and will always be our flagship products. Radio listenership continues to grow, despite early warnings to the contrary. With 9 radio stations in mid-Missouri and a growing list of awards under our belt, we are heavily invested in the community with local talent and local relationships. In fact, our combined radio audience reach is more than 384,500 people
Magazine: Our city/regional magazines take print advertising to a whole new level. As city/regional publications, they bring an affluent and fiercely loyal readership that expects quality journalism, photography and reporting on local personalities, topics and events.
Custom Publishing: Because of the talented team of writers, designers, editors and photographers on staff, we are often asked to produce custom magazines for businesses. Hospitals, universities and even regional and local businesses have a story to tell. Custom publications help them do that.
Digital Marketing – The rise of digital marketing, everyone is either doing it or knows they should…but not everyone knows exactly what they are doing or the pitfalls to avoid. Zimmer Communications offers: Search Engine Marketing, Search Engine Optimization, Targeted Display, Geofencing, and Over-the-Top Television…even e-blasts. The tools we use to perform these services for clients are vetted for their transparency, trust and ability to deliver results.
Social Media Management: Social media is a powerful communication tool, and businesses who leverage social media successfully have a targeted and consistent plan for building relationships with viewers. Our social media strategist is a trained professional, delivering results for clients across the country by managing their accounts in Facebook, LinkedIn, Instagram, Twitter and Facebook Retargeting.
Website design and development: Your website must represent your company well, as it provides customers and prospects with the first impression of your business. Our team of web developers architect sites for clients across the country, making sure the functionality, content and aesthetic of the site presents your business well and accomplishes the goals for which it's intended.
Creative services: Our extensive team of creative gurus are a nonstop source of ideas. Focused on the right combination of creativity and results, they will help with logos and branding, design services, photos and video, voicework and jingles.
Inbound Marketing: Leveraging keyword strategy and content optimization, inbound marketing offers customer research and data, strategic content creation and email marketing. The goal is to drive leads to your website and provide sales collateral for the success of your sales department.
Great content and information: We've learned a lot and we know a lot. Our goal is to share regular blogs and eBooks that will educate and challenge you to be your best, whether it's with marketing, sales, human resources, creative, digital, and more.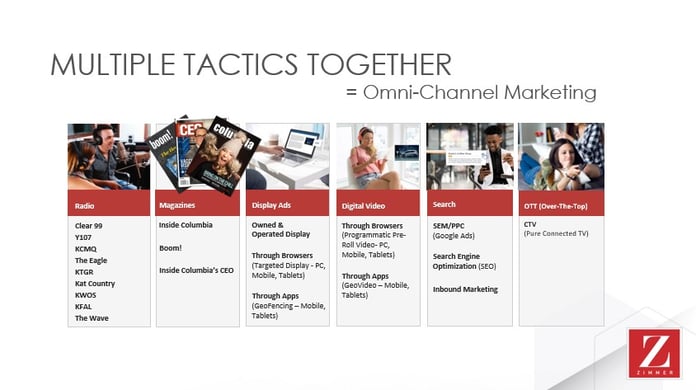 We regularly survey our clients and ask for feedback on what we can improve that will help them accomplish their goals of business growth through successful marketing. In response to that feedback, we have added these tools, resources and professional staff members in response to those requests. The business world is constantly evolving, and we believe that, to NOT grow is a breach of trust with the hundreds of businesses who depend on us for successful marketing strategies. So when you have marketing questions, call us. We're here to help...and we're pretty good at what we do.