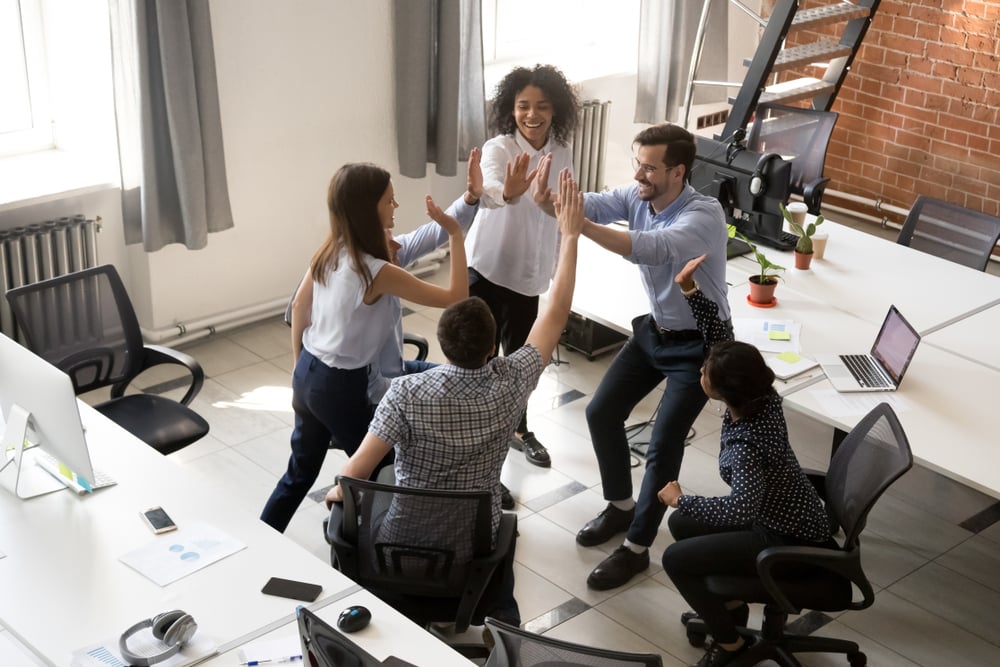 When you think sales, there are sure to be a couple of images that spring to mind: tireless door-to-door travelers, Wall Street types, or the overly-aggressive hovering salesman. Whatever the image might be, the commonality is a high stress, sink-or-swim environment where it's every man and woman for themselves. But what if we told you that sales could be a dynamic world of unique problem-solving where collaboration is celebrated?
At Zimmer Radio and Marketing Group, we believe the best success comes from openness to collaborate, respect for one another, and investing in the continual improvement of our team. This creates a sales environment that looks a lot less like the stereotypes above and a lot more like a team with a shared vision. The difference comes in our approach to sales.
Zimmer prides itself on selling solutions, not just selling to make a quick dollar. Our sales executives know this best, taking the time to get to know every client and their business so that we can provide custom-tailored advertising solutions that will meet their unique needs. So, when it comes to being a successful sales executive, there are three main traits that we feel we must possess in order to separate our team from the typical stereotypes.
Creativity
With nine radio stations and new digital targeting services, such as geofencing, targeted display, and search engine marketing, Zimmer Radio and Marketing Group has plenty of advertising resources to meet the needs of our diverse portfolio of clients. Zimmer account executives can utilize any of these advertising mediums, or combine them for an all-encompassing, integrated approach.
Our salespeople recognize that the key to building a successful campaign is understanding your client's audience and communicating with them to ensure their message is being delivered consistently and that it matches their vision for their business. This requires creativity in developing proposals and maintaining an open dialogue to keep campaigns interesting and effective.
Empathy
Empathy is a trait we typically express in our personal lives, but it's an important part of understanding a client's needs and vision for their business. Our account executives are able to put themselves in the shoes of their clients and listen. We always have an initial recommendation for what we feel will be effective for a client, but it's important to respect every client's perspective and be ready to make changes accordingly. This allows us to create solutions that can be effective when implemented, while also delivering consistent long-term results.
Motivation
Last but not least, motivation is a common trait that drives everyone professionally. Sometimes people are motivated by their boss or by deadlines. At Zimmer, motivation looks a bit different. Our account executives are motivated by a passion for problem-solving and providing solutions to clients. We wholeheartedly encourage this motivating factor as it reflects a core belief in what our salespeople are representing. That belief is infectious, and when clients see that our account executives are excited about what we can offer to their business, it builds an authentic relationship where we can work towards a shared vision. This motivation means more than just making money or punching a clock: It's a passion that leads to results.
Sales is not without its challenges, but at Zimmer Radio and Marketing Group we make sure that you have all of the tools you could ever need to succeed. After that, it's simply up to you to use those tools to build your own client base and create your own success story.
If you are a motivated individual who can understand other perspectives and find creative solutions, then there could be a home for you at Zimmer. Looking for a sales job that's about more than just selling? Apply on our website today!