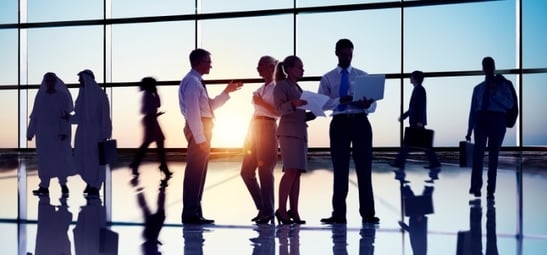 When we started in the radio industry in 1956, we had one goal: Help small businesses grow through powerful on-air messaging and consistent advertising. Mr. Zimmer had a passion for pioneering, and that passion still drives our employees every single day. Realizing the importance of digital advertising, we launched our interactive department in 2008 to help our clients with online branding, websites, and social media. And in the last 60 years, we've learned quite a bit.
Our team has worked with thousands of businesses across every industry, and though each business is different, business owners themselves think alike—and many have the same questions when it comes to advertising. Questions we often hear include:
Where do I spend my advertising budget?
What should I say in my ad?
How often should my ad run and where?
How do I measure ROI effectively and make sure I'm getting results?
These are some of the most frequent questions we hear day in and day out. The answers vary from business to business but the challenge is the same. And after working with thousands of local businesses to build top of mind awareness and attract new customers to their brands, with strategic and creative on-air and on-line messages, it's time to start sharing our (not so) secrets.
The Zimmer Radio & Marketing Group Blog is where business owners and marketers can find expert, practical advice on radio advertising, integrated marketing, social media, best web practices, and much more. We'll share our latest thoughts and answer some of the most pertinent questions we've heard from our clients. Our goal is to help you get better results from your advertising.
To stay in the know, be sure to subscribe to our email updates and you'll be notified when we release new blog posts and other free resources like eBooks, checklists, whitepapers, and more!
If you have a blog post idea, we'd love to hear from you in the comments below!