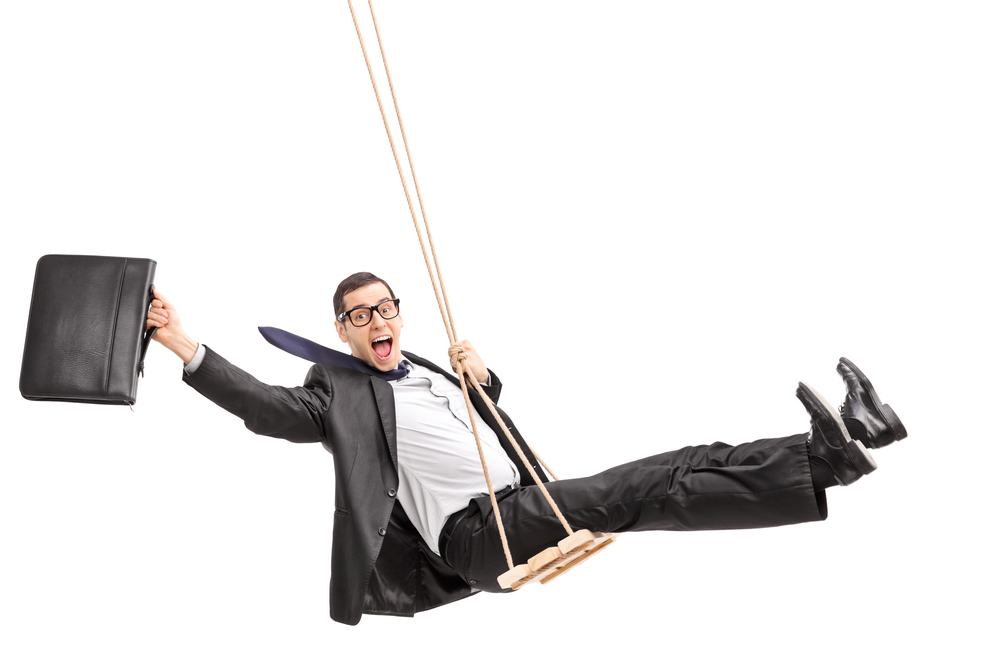 With advertisements all around us, there are more opportunities in marketing and advertising than ever before. Whether you are looking for your first career in advertising or for a new adventure in the world of marketing, advertising sales can blend multiple aspects of the industry into one, comprehensive role. Below we're exploring five reasons advertising sales could be the perfect fit for your professional journey.
Reason #1: You're Bored at Work
Life is all about balance: work-life balance, family-friends balance, and too much-too little balance. Many of us are looking for a professional career where we can be challenged while also avoiding that dreaded burn out feeling. In advertising sales, you get to be a part of the advertising life cycle from beginning to end. From presenting a campaign to a client to then working with a creative team to bring that campaign to life, you are directly involved in every plan's development.
From there, you get to take the finished product back to the client and discuss the proven results, celebrating the solutions that come with advertising. This gives you variety of interactions throughout your work day, while also providing some stability and consistency during the week.
Reason #2: You Feel Stagnant
Similar to being bored at work, you may find that your professional responsibilities become monotonous once you master them. Even if you have plenty on your plate at work, it can become discouraging when your hard work does not translate to increased responsibilities or new challenges. Not only can this contribute to the burn out feeling we mentioned, it can also lead to disengagement. If you feel your time and dedication is being overlooked, it may be time for a new role where you can have control over your duties and the structure of your work day.
In advertising sales, you are actively working with different business owners on unique campaigns on a day-to-day basis. This means that you get to choose what clients you pursue and in turn, what kind of campaigns you develop. Your day may consist of a meeting with a mortgage company in the morning and then a campaign for a sushi restaurant in the afternoon. While this is a similar process across the board, there are enough unique aspects and new ways to approach advertising that you will never feel like you're building the same campaign twice. As you continue to work with clients and build your portfolio, you will see both organic growth and a new focus on leadership in your role.
Reason #3: You Enjoy Learning
The marketing and advertising industry is extremely dynamic and a large part of that is due to its overlap with every other industry as well. From restaurants to real estate and fitness centers to financial services, advertising can take you to any industry you can imagine. Advertising sales means understanding a given industry well enough to know what options are right for your client.
Researching an industry to find the best fit for a business' advertising needs is the first step in building an authentic relationship. You will soon develop an understanding of industries that you may have never even considered and that knowledge can also benefit you in the future as well. If you enjoy learning, but not the tuition bill that often comes with it, marketing and advertising is one of the most diverse industries you can join.
Reason #4: You're a "People Person"
The term "people person" comes up often in the customer service world: It isn't easily defined, but it does provide a benchmark for the type of individual who excels at working with customers. In sales, being a "people person" means more than just dealing with people. It means that you enjoy meeting different people and have the natural curiosity to learn more about them.
A "people person" in sales tends to never know a stranger. They can talk to an engineer as easily as they can a florist and every interaction is an opportunity to make a new connection. In the advertising world, there is always someone new to meet, a new industry to explore, and a new friendship to build. If you truly enjoy interacting with people, this won't even feel like work!
Reason #5: You Like Local Business
This one is near and dear to us at Zimmer and we felt it was an important point to highlight. Local businesses contribute to the uniqueness of our community, while also strengthening the economy and increasing local jobs. Additional advantages include more personalized customer service, more diverse businesses in your neighborhood, and more flexible prices for the goods you need.
Whether you enjoy volunteering within your community or simply prefer shopping local, your contributions go on to support the business owners in your neighborhood. At Zimmer Radio and Marketing Group, we love partnering with local clients in order to grow their business long-term. When you join the Zimmer sales team, you are joining a team that takes pride in their community and is dedicated to the success of local businesses.
If you are interested in being involved in the growth of your community, or if you think advertising sales could be the next adventure in your professional journey, check out how you can join the Zimmer sales team below!