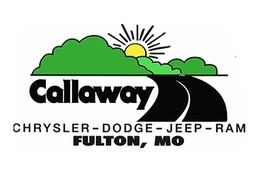 In this series, we will explore the business stories behind local Mid-Missouri radio advertisements. Zimmer Radio & Marketing Group sat down with a handful of businesses, and their owners, to learn more about the successes each has achieved, as well as the important marketing lessons learned throughout the branding process.
Your Name:
Chris Kiel
Job Title:
General Manager
Company Name:
Callaway Chrysler
How long have you been using Zimmer radio?
2.5 years
Tell us about your experience with radio. What specifically have you done? What kind of results have you gotten? What has the process been like?
Zimmer Radio Group is involved from start to finish. They bring in experts for advice, set monthly goals for your business, and actually care if you're successful or not. I can honestly say, we have more customers comment on our radio ads than any other advertising we do - that's a direct result of hard work and dedication from our Zimmer account executive.
What is one thing you misunderstood before, or how has your opinion changed in regards to radio advertising?
I've advertised with 10 different radio stations over the past 20 years and they're all the same. You record the commercials and pay for a set number of spots, but the radio station, for the most part, has the pick of the 24 hour day and decides what times the spots will play. Zimmer Radio Group changed my mind on not only what a radio ad can do for you, but what a radio station CAN do for you.
What is one piece of advice you would give to other marketers who are planning to, or are thinking about, using radio for their business?
A little advice I would give someone that's up in the air about radio advertising would be to trust Zimmer with your ad campaign. Let them get as crazy as they want! You will get noticed and you will see results.