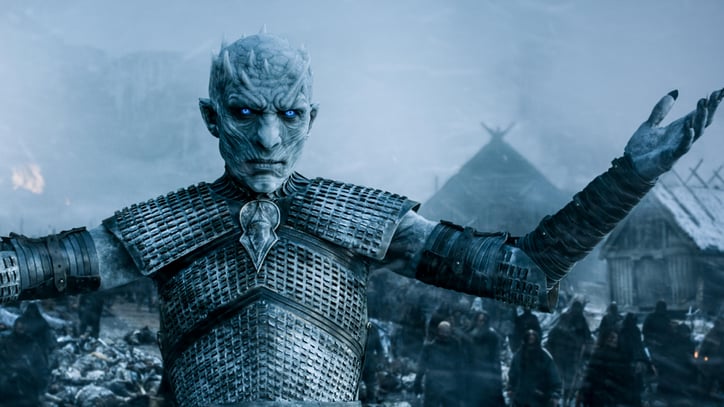 Are you a Game of Thrones fan? All of the buzz surrounding the hit show earlier this year has us thinking, "Fall is upon us and winter really is coming sooner than we think!" For businesses, this means that marketing strategies should begin to shift in alignment with shifting consumer behavior patterns.
Since it's never too early to look ahead and plan for the fall and winter holidays and events, we're identifying the top four ways that you can make the most of your holiday marketing.
1. Embrace football.
Few things excite the public like the reemergence of football in the fall! Even if your business is not directly related to the sports industry, you may have more things in common with football than you realize. Adding football references to your current advertising and including mentions of upcoming games in your business' social media posts (see the below tweet!) are great ways to relate to consumers. Determine to showcase your pride for the home team and the local community by publicizing that your business has football on its mind, just like everyone else!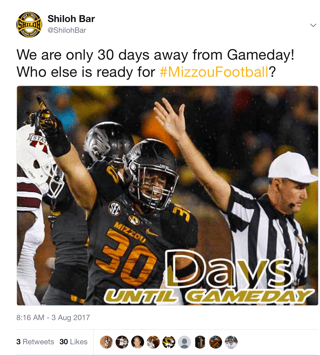 2. Incorporate holiday themes in your current advertising.
Make your business stand out from mundane, everyday advertisements by including fun and unique Halloween, Thanksgiving, Christmas, or other holiday themes into your current advertising. By doing this, you will immediately be associated with exciting, memorable, and seasonally-relevant content that is specifically designed to draw attention to your business.
Hear a well-done example of this holiday marketing tactic below.
3. Run a holiday-themed online contest.
Running an online, holiday-themed sweepstakes, quiz, photo contest, etc. not only gives businesses the chance to remain seasonally-relevant, but it also provides an opportunity to generate leads (just in time for the biggest shopping season of the year).
Take one of our past quizzes for example. "What Holiday Movie Are You," drew in over 1,200 participants. This resulted in mass publicity, while associating with a fun, holiday-themed topic. Not to mention, the requirements we placed on entering the quiz (offering contact information for the chance to win) resulted in emails and potential leads that we could add to our database.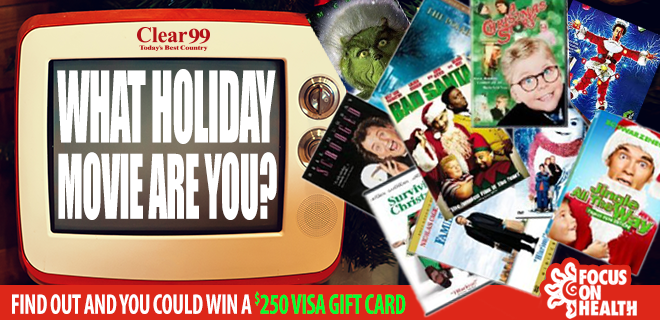 4. Step up your social media game.
Less desirable weather leads to people spending more time indoors, and consequently, spending more time scrolling through social media newsfeeds. Take advantage of this statistic by stepping up your social media game during the winter months. This could be accomplished in several ways:
Make simple tweaks to your profile. While it is important to maintain a consistent Facebook profile picture, there are some subtle tweaks that your business can make to its everyday profile picture that could draw attention and make a big difference.

For example, the Santa hat added to the below logo was a simple change that added an element of seasonal relevance and drew attention to this business' Facebook page.

Post relevant content. Using social media platforms as a means to inform your followers of seasonal specials, deals, discounts, and current holiday shopping trends is a great way to draw attention to your social media pages, as well as potentially increase traffic to your main business website. In addition, issuing deals that are exclusive to your social media followers will make people feel like they are "VIP status" with your business, increasing their chances of taking you up on your offer.
Run a contest. A seasonal social media contest presents a great opportunity to businesses who are looking to publicize themselves and grow their social following. Not only can businesses give away one of their own products, which encourages future use, but they can also require hopeful entrants to like or follow their page, or share or comment on their post, which increases interactions and overall engagement.
Taking the time to plan your holiday marketing tactics in advance can lead to this season truly becoming your business' most wonderful time of the year! Need some help determining how you can make the most out of your seasonal marketing efforts? Contact us soon because "Winter is coming!"
"Game of Thrones" Image credit linked here.